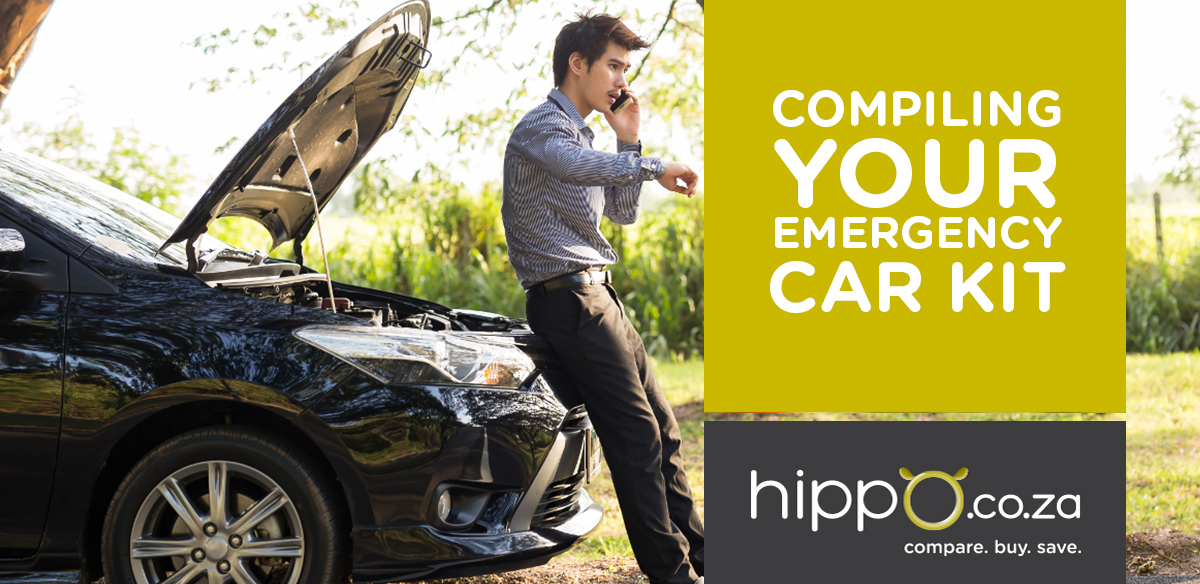 Driving in South Africa has its fair share of difficulties, from navigating potholes, to dodging taxis and getting delayed in roadworks. On top of this, there's the chance of a flat tyre or even a fender bender. And while no one can predict these situations, you can deal with them far more effectively if you have the essential tools in your car. Whether you're a regular road tripper or just rely on your car to get you to and from work everyday, having an emergency car kit makes a huge difference when you break down. Here are some essential items to put in your emergency car kit, to help you deal with car emergencies that you may find yourself in.
Car Manual
Your car's manual is a vital asset that should be kept in your cubby hole at all times. According to Les McMaster, Chairman of the Motor Industry Workshop Association (Miwa), "there is plenty of value in reading through your owner's manual as it contains a lot of useful information." It gives you all the basic ins and outs of your vehicle, helps you locate and name relevant parts, offers quick fixes and instructions on how to change small parts like light bulbs, how to fill up fluids such as your oil and water, maintain the correct pressure for your tyres and how to read warning lights.
Keeping your manual in your car will ensure that you have the answers to small issues your car might be experiencing, and gives you the knowledge to fix them on your own with the right tools. It can even take you through jumpstarting your car and changing a tyre without having to spend the money on calling out a professional.
Spare tyre, jack and wrench
Check that your car has a spare, inflated tyre, jack and wrench in your boot so that you're prepared to change a flat tyre on your own in the event the damage is too severe to drive home. Arrive Alive suggests that you familiarize yourself with the tools that your car came with, and what you might need to purchase in case these tools were not included with the car if you bought it second hand. Arrive Alive also suggests performing a test run, where you test your tools and your knowledge of changing a tyre so that when the time comes, you won't have any trouble in getting it done quickly.
Some might feel unsafe changing a tyre on their own on the side of a road, particularly at night or in a more remote area. In this case there are alternatives available. Special wheels called 'run flat tyres' are designed to allow you to complete your trip safely anda new tyre can be fitted, by using its reinforced sidewalls to keep the wheel inflated. Run flat tyres unfortunately aren't available for all car makes. If they aren't available for your car, you can purchase a tyre fix that will re-inflate and seal your flat tyre until you are able to change it at the nearest petrol station or the relevant roadside assistance can get to you.
First-aid kit
Anything can happen while on the road, for example your child may become ill. A first-aid kit is a basic item that should always be in your car, and stocked up before long trips. While you won't be able to solve all medical emergencies, you can make sure the basics are covered. From plasters, antiseptic ointment, and painkillers, to bandages, and a CPR mouthpiece, a first-aid kit can be a big help if you've stopped somewhere unknown or in between towns. A first-aid kit can be completely home-made, or you can easily find one at your nearest pharmacy.
A first-aid kit becomes even more useful if you have basic first-aid knowledge behind you. Attending a first-aid course will allow you to gain vital skills that could become extremely handy if you, or a family member is hurt in an accident, or experiences breathing problems. There are numerous courses held throughout the country, that offer first-aid training from basic to advanced.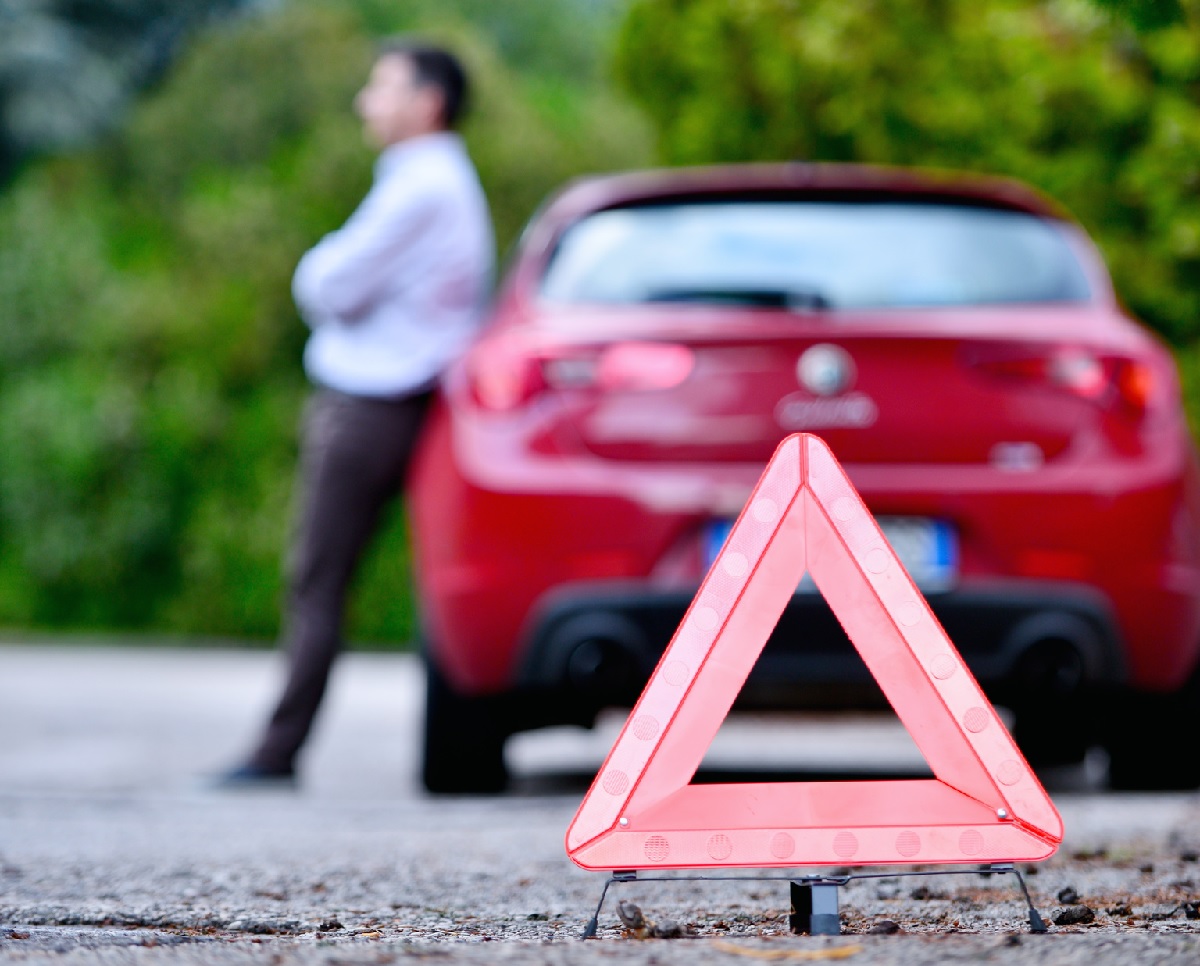 Jumper cables
It's a common mistake to leave your car lights on overnight, getting into your car the next morning only to find out that you've drained your battery, or perhaps you've had your battery for four years or more and it's time for a new one. It can be a pain getting into your car and not being able to start it. If you're not close enough to a service centre to replace your battery, or it's too late at night to call someone out, jump starting your car is an option with the use of jumper cables.
Keep a set of jumper cables in your car at all times and in the event your battery needs a kickstart, you'll be prepared to get it going. Your car manual will give you all the steps on how to safely jumpstart your car, and what jumper cables to buy to suit your car, so read it carefully. Jumper cables can easily be found on Takealot and range between R135 and R560. If you have Car Insurance, ask your provider whether your policy includes a roadside service that you may utilize in the event you are unable to jumpstart your car yourself.
Reflective triangles, cell phone charger and torch
While these might seem like small and insignificant items to keep in your car, they can prove highly useful when you've broken down. South African drivers whose vehicles were registered after July 2007 are required by law to have a reflective triangle in their cars. The triangle must be placed at least 45 metres from the rear of your car if you have broken down. This lets passing drivers know that they are on the side of the road in order to pass you safely, particularly if your car is placed on a blind corner or on top of a hill.
A cell phone charger and torch, while not legally required, are particularly useful items. If you've broken down and you need to get hold of a friend or tow company, and your cell phone has died, a car charger or portable charger will become your lifeline. Always ensure you have some form of charger in your car for when you need to make an important call. A torch can be just as handy if you've broken down at night. If you are able to fix the problem yourself, a torch will give you some much needed light so that you can see exactly what you're doing.
We often don't think about we'd do in these situations, but they're often unexpected and therefore not prepared for. Keep your car manual in your cubby hole, purchase a set of jumper cables if you don't already have a set, check that your car does have a suitable spare tyre, jack and wrench, organize a first-aid kit and keep a spare phone charger and torch in your car so that the next time you've broken down you'll be able to save time, stress and possibly even money.
Disclaimer: This article is provided for informational purposes only and should not be construed as financial or legal advice. Hippo.co.za and its affiliates cannot be held responsible for any damages or losses that may occur as a result of this article.