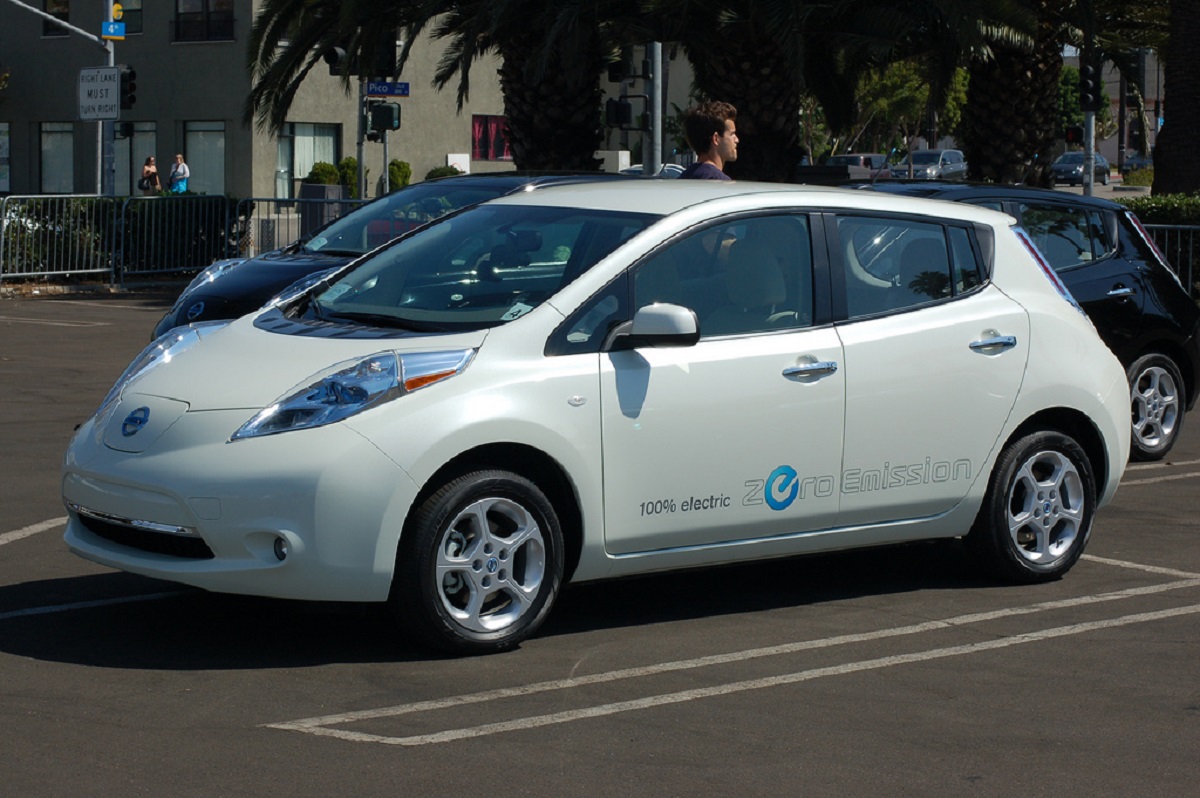 Imagine being able to generate electricity for your home from your car battery. If you own a Nissan LEAF, the possibility of having a small power station in your garage could one day be a reality.
BusinessTech reports that Nissan is collaborating with the uYilo e-Mobility programme to put on trial a system that enables electricity reserves in the LEAF's battery to be distributed to homes where it can be used for cooking and lighting. The experiment was implemented to help uYilo – a manufacturer of electric mobility technology – develop their charging technology in South Africa.
The technology works through a process of bi-directional energy transfer, meaning that power flows in two opposite directions between storage units. Equipped with Vehicle-to-Grid (V2G), Vehicle-to-Home (V2H) and Vehicle-to-Load (V2L) systems, the technology allows the use of the Nissan LEAF's battery for various energy storage uses and applications.

"The technology is part of Nissan's global 'Intelligent Mobility' vision, demonstrating how we can integrate zero emissions driving with efficient renewable energy systems for domestic and commercial use," commented Nissan South Africa's managing director, Mike Whitfield.
This revolutionary project began five years ago in Japan when Nissan rolled out the "LEAF to Home" power supply system as a backup energy source for households. The system transfers the energy stored in the LEAF's battery to a dedicated V2H unit, which is connected to the home's electrical system. The initiative has also been expanded to V2G power transfers to supplement Japan's national energy grid and help alleviate consumption.
READ MORE: How will Car Insurance Be Impacted by Driverless Cars?
"While the electric vehicle supply equipment for this technology is being introduced gradually globally, we have the opportunity to leverage insight in South Africa where we aim to enable and facilitate development of these value-add products at a lower cost locally", said Hiten Parmar, director of the uYilo e-Mobility Programme (via Business Tech).
It could take a while before Nissan's LEAF owners can show off their car's high-tech capability but it's certainly an exciting prospect for South Africa, which has experienced some issues with energy constraints over the last couple of years. It is reported that the LEAF's V2H technology can power up a home for up to two days. This may just lead us into a new era of renewable energy.
Until then, if you're intending to buy a LEAF, you can enjoy the benefits of owning a green car, such as lower carbon emissions and fuel consumption. Remember, as with any other vehicle, Car Insurance is still important if you want to protect your precious set of wheels while out on the road.