If you're an avid sports car fan then you've probably enjoyed the swath of exciting models which have been released over the last few years. Manufacturers like Renault, Mazda, Toyota and others have made excellent headway bridging the gap with brands which are often viewed as more luxury orientated such as Audi and Mercedes in recent years through the circulation of high performance vehicles in South Africa.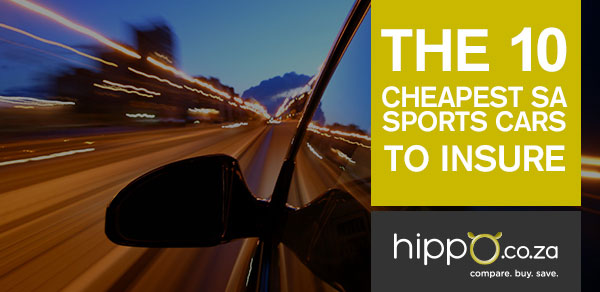 Sports cars were in fashion last year and the trend is continuing into 2015 as some of the most successful new vehicles to hit South African streets were lower-priced, high-performance models such as the Toyota 86 2.0 and the Mazda MX-5 2.0. Manufacturers are clearly attempting to reinvigorate the industry with temptations too glamorous and relatively affordable to pass up.
Insurance companies across the globe can get somewhat uncomfortable at the thought of having to cover the liability of a vehicle which, by definition, is likely to reach higher speeds therefore increase risk. Some cars will be virtually impossible to attain cover for but insurers realise that this is a popular type of vehicle and cover needs to be extended wherever reasonable. Internationally what they often look for are sports cars which tend to attract lower risk demographic segments and those with lower local theft rates. Either way, one can still anticipate the cost of insuring a model like this to be high.
If you've been considering purchasing your own sports or high performance car this year then we have some good news. Using the Hippo Comparison Tool we've determined some of the most affordable sports cars to insure.
Using the qualifying factors that the applicant:
Parks the car in a locked garage
Is a valid licence holder
Has never had comprehensive car insurance
Is single
Vehicle is 2014 model (unless otherwise stated)
Is male (if you're female, as a rule of thumb, you can knock R100 – R150pm off these premiums)
These are the comparative results though it's important to bear in mind that the price of the car plays a large role, due to the associated cost of replacement parts.
10: AUDI TTS QUATTRO
Market value:
R642000.00
Insurance cost:
R1995.86 pm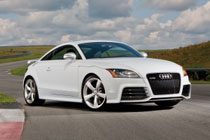 The lauded Quattro received rave reviews from most drivers for its excellent performance, handling and beautiful interior. Seen as a luxurious all-rounder it has been a fan favourite which exudes a sense of achievement and ambition on the part of the driver.

9: MERCEDES BENZ SLK 200
Market value:
R616200.00
Insurance cost:
R1438.13 pm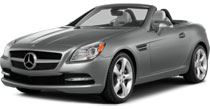 With a sleek design, sharp handling and advanced electronic systems this is another example of an excellent all-rounder. This car has made heads turn on SA roads and it's a small wonder as to why. The sharp discount on insurance rates from the Quattro is nice as well.

8: MERCEDES BENZ C63 AMG
Market value:
R1 069 716.00
Insurance cost:
R1297.14 pm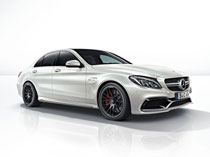 The gorgeous and sporty Mercedes Benz C63 AMG seems to constitute quite a good deal with regard to insurance rates in South Africa compared to the Quattro and SLK – which had significantly lower price points. The C63 AMG Black is an even sportier model but insurance for that version will place you back in the SLK bracket.

7: SUBARU BRZ 2.0
Market value:
R399 000.00
Insurance cost:
R1264.50 pm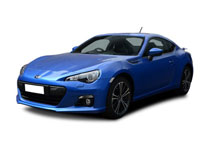 The Subaru BRZ is another beautiful sports model praised for its excellent handling although it did receive some criticism on its overall power. On the other hand this may have influenced the fact that it's lighter on fuel and overall was rated a fun car for the single-orientated speedster.

6: RENAULT MEGANE GT COUPE
Market value:
R339 900.00
Insurance cost:
R976.41 pm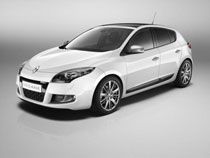 The hugely successful Renault Megane GT Coupe is widely known for being the most affordable car you can get with over 150kWs. The insurance cost per month bears this out as well, coming down by around R300 from the previous listing. This vehicle was highly rated for being a fast ride at a great price.

5: HYUNDAI VELOSTER 1.6 GDI EXECUTIVE
Market value:
R259 900.00
Insurance cost:
R958.86 pm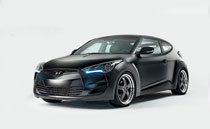 Arguably one of the safest drives within the SA sports car category, the Veloster received a 5-star EuroNCAP rating and contains numerous safety features. Unfortunately it did receive mixed reviews on its speed and performance but it's certainly a stunning car, sure to turn some heads your way.

4: Toyota 86
Market value:
R334 600.00
Insurance cost:
R900.98 pm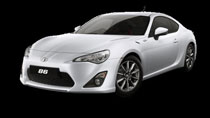 The masterful Toyota 86 is possibly one of the hottest cars on the market right now and it's no surprise. With an aesthetically pleasing exterior, plenty of power for its market space and a very reasonable insurance rate per month sales are going from strength to strength.

3: HONDA CR-Z [2013] CVT Sports Hybrid
Market value:
R350 600.00
Insurance cost:
R858.03 pm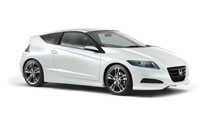 With slightly less power than other iterations, this hybrid could be considered a safer choice for those who desire the look, without worrying about a car that could get away from you too easily. The Integrated Motor Assist will still give you plenty of push when you want it and the car is simply stunning.

2: MAZDA MX-5 2.0 Roadster Coupe
Market value:
R366 000.00
Insurance cost:
R835.96 pm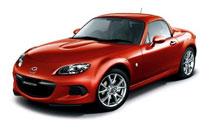 This is a lean machine which has ticked most of the boxes for South Africans. It's one of the world's leading two-seater cars and for good reason. With excellent performance and also light on fuel, the MX-5 is a crowd pleaser. When it comes in red like the image above it's sure to some attention for the ladies from many South African men.

1: RENAULT MEGANE RS 265 TROPHY
Market value:
R369 900.00
Insurance cost:
R742.16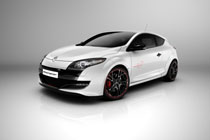 In possibly both the market and insurance price deal of the century we have our number one entry – the impressive Megane RS 265 Trophy. The RS is an already impressive series but the Trophy took it to the next level, making headlines for breaking track records at Nürburgring and posting a faster time than the Viper GTS and Diablo SV. Considering its power the insurance deal on offer is tremendous, making it the most insurance friendly sports car in SA.

It's always important to remember to drive safely on our roads as South Africa continues to present an unacceptably high fatality rate. Bearing that in mind, if you're looking for a high performance ride with a fair insurance price, these are our top picks.