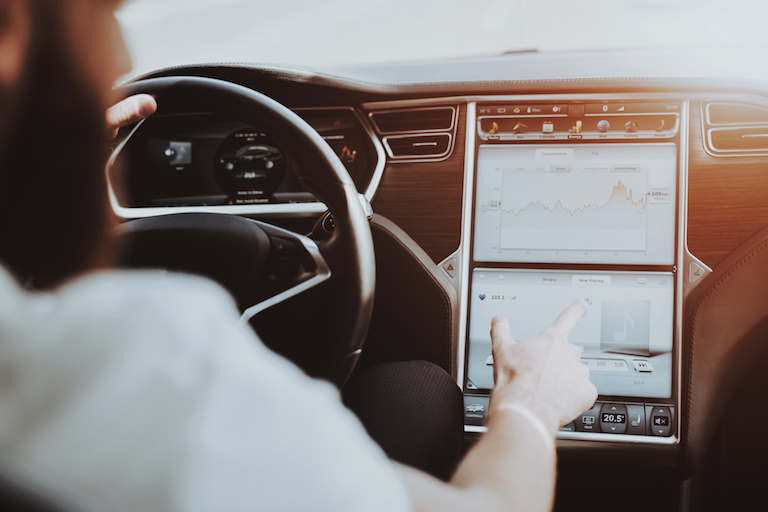 CALIFORNIA, April 22 – Tesla Motors unveiled their latest development in autonomous vehicle engineering at their Tesla Autonomous Day event on April 22 in Palo Alto, California. Tesla CEO and South African born billionaire Elon Musk took the opportunity to woo Tesla investors with the new FSD Computer Assembly hardware, the chip that Elon Musk says makes the Tesla the only financially viable option for consumers and ready to ship.
''All Tesla cars currently produced have the hardware necessary for full self-driving. All you need to do is improve the software,'' said Musk at the event.
The FSD (Full Self-Driving) Computer Assembly chip forms part of Tesla's existing plans to introduce autonomous technology to their cars through various software updates. The FSD Computer is already installed in Tesla models and will receive the updated software to enable the vehicles for full autonomous technology.
Using the existing technology available in current Tesla models, the Tesla Self-Driving software developers incorporated an overall view to give the FSD chip access to all the elements of the vehicle. This enables it to control the steering, brakes, engine, and even the indicators when called upon.
3D Surround Imaging and GPS Routing
The car makes use of the eight cameras found in and around the vehicle's exterior to constantly monitor and create an image of where the car is on the road. The camera also enhances the image by creating a 3D atmosphere where the vehicle monitors other cars around it, along with pedestrians and any other elements to ensure it remains safe while following the GPS coordinates and route.
The route is determined using existing GPS technology to establish which route is best. The car will then follow that route. Path prediction technology uses a mixture of camera and GPS technology to best adapt the vehicle to driving the road ahead, ensuring each corner is taken at optimum speed and steering input. It will be interesting to see how the development surrounding car insurance for self-driving cars will be in the future.
This is a gigantic leap in the development of automotive and autonomous technology with Elon Musk himself stating the importance of Tesla's latest achievement.
''I could be wrong, but it appears Tesla is vastly ahead of everyone. At first it seems improbable; how could it be that Tesla, which has never designed a chip before, could design the best chip in the world? But that is objectively what has occurred,'' Musk said.
Tesla backed up their claims of the new self-driving chip and autonomous technology by streaming a video of a Tesla Model 3 driving completely unassisted on public roads. Watch the full self-driving video on their Youtube channel here.
Prices quoted are correct at the time of publishing this article. The information in this article is provided for informational purposes only and should not be construed as financial, legal, or medical advice.
Sources: Yahoo News, Youtube, Market Watch