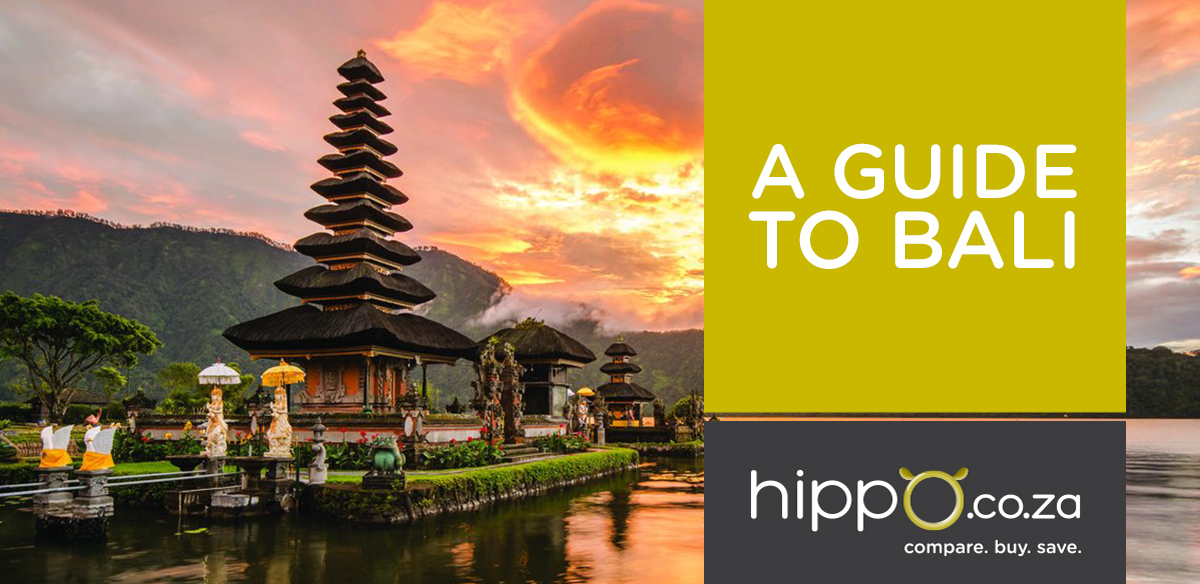 The second destination in our most affordable countries for South Africans to travel to series, is Bali. An island and province of Indonesia, Bali is renowned for its impressive arts sector, cultural diversity, coral reefs, tropical beaches, and active volcanoes. The destination is popular amongst South Africans with opportunities to surf and dive and wonder among luscious terrain. Whether you want to relax on its many white beaches, hike through its dense forests or visit one of the many Hindu temples, Bali is an idyllic island holiday.
Getting to Bali
According to our online flights search, the cheapest international flight from OR Tambo International Airport to Bali costs around R10 000 with Qatar Airways. A flight to Bali from Cape Town International Airport costs a bit more at around R13 000, and a flight from Durban International Airport costs around R14 000. Obtaining Travel Insurance is advised, with prices varying on the type of cover you choose to take.
South Africans do require a visa to enter Bali, but don't have to attain one before flying. A visa stamp will be issued upon arrival and is valid for 30 days. Unfortunately no extensions are possible. These stamps are free of charge.
Money
At the time of writing, the exchange rate was R1 to 1002.23 Indonesian Rupiah (Rp). The currency is available in both notes and coins which can be obtained in exchange for Rands at both airports and banks. Smaller currency exchange offices located within Bali are known to scam tourists, so it is best that, if you want to carry cash you acquire it through the airport or banks. Credit cards aren't widely accepted and you will need to have cash for most transactions unless you are purchasing from an established company.
Food and Drink
Bali's streets are filled with food vendors offering Indonesian-style cuisine that caters to the budget traveller, as well as a large variety of restaurants and cafes that offer both Indonesian and international cuisine. Balinese cuisine centres around steamed rice, fruit, vegetables, pork, chicken and seafood. As Balinese people are predominantly Hindu, beef is rarely eaten.
A basic meal at a local restaurant for two, will cost around Rp 188 726 (R188.79). A large meal at an international restaurant for two will a cost a bit more at around Rp 406 067 (R406, 21). Drinks are also reasonably priced at around Rp 33 301 (R33.31) for a local beer, Rp 32 704 (R32.72) for a coffee, and Rp 16 457 (R16.47) for a 2 litre Coca-Cola.
Accommodation
Accommodation in Bali ranges from bungalows and villas, to homestays and luxury villas or hotels. Bungalows and villas are similar options where a family or group can rent out a small home with the privacy of their own garden. A bungalow can cost as little as Rp 40 000 (R40.14) per night and a villa can start at Rp 1,342 300 (R1 346.99) per night. The more amenities a villa has to offer, the more expensive it becomes. For an even cheaper stay, a room in a homestay, meaning you board with a local family can cost as little as Rp 134 230 (R134) per night for one person. For a luxury beach hotel or resort, prices range between Rp 1 231 200 (R1 245.65) and Rp 3, 353 000 (R3 364.13) per night. Prices do increase during the high season, which is the Christmas period and the months of July and August.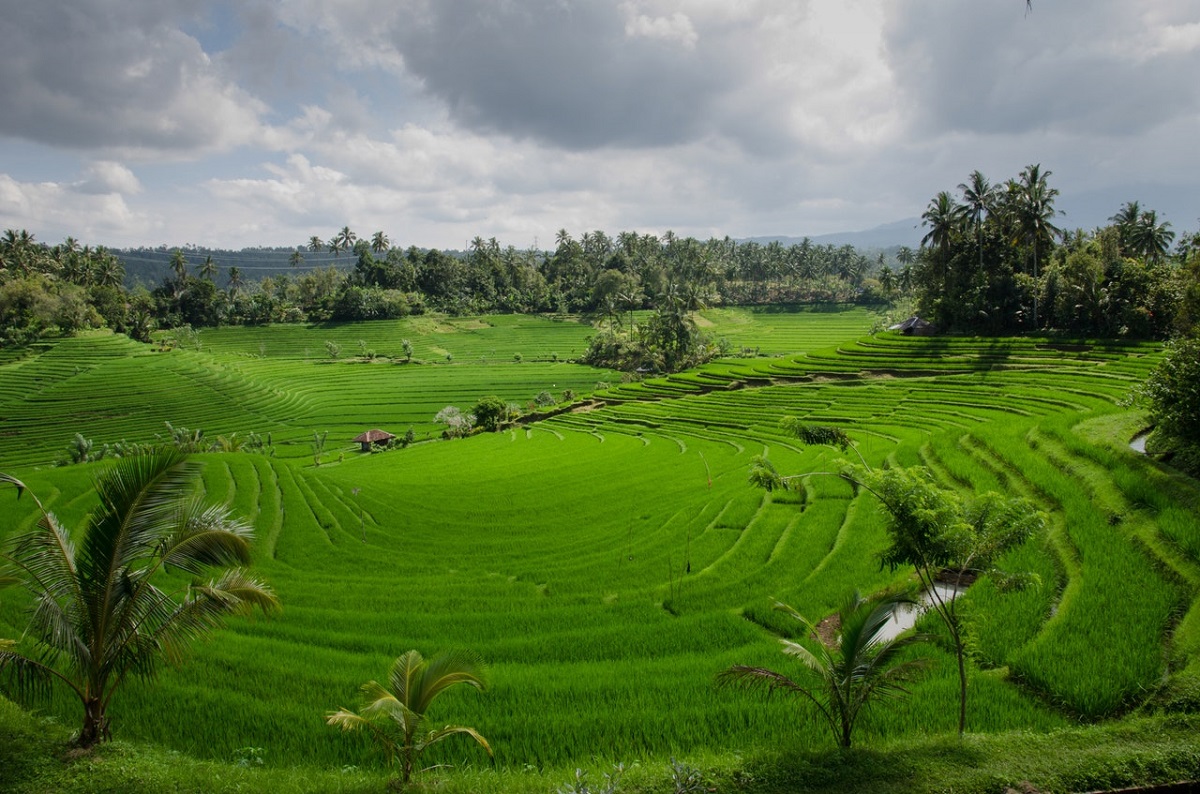 Entertainment
As a champion of arts and culture, Bali offers a wealth of museums, temples, historical sites and wildlife reserves to explore. The Tanah Lot temple is Bali's most iconic temple, perched on the coastline of the Beraban village. The ancient Hindu sea temple was built to pay homage to the guardian spirits of the sea. The temple is open to visitors daily between 07:00 and 19:00 and costs adults Rp 20 000 (R20.00) and children Rp 15 000 (R15.00) to enter.
Bali is famous for its widespread rice fields, and a visit to Bali should include a trip to the Tegalalang Rice Terraces located north of Ubud town. The valley offers breathtaking views of rice terraces that require a minimum of 30 minutes to explore. The community that surrounds the valley comes from a long line of ancient rice producers who designed the fields with a traditional Balinese irrigation system. The owners of the field will ask an entry fee of Rp 10 000 (R10.00) per person.
Ubud Monkey Forest, or Sacred Monkey Forest Sanctuary, is a nature reserve home to 700 macaques or grey long-tailed monkeys, 186 different species of trees and three Hindu temples. Located in the village of Padangtegal, close to the town of Ubud, the forest reserve is known as a conservational, educational and spiritual centre. The forest takes roughly one to two hours to explore and costs Rp 50 000 (R50.00) for adults and Rp 40 000 (R40.00) for children to enter.
Travel
Travelling around Bali can be quite an eye opening experience for those who have never experienced it before. There are generally a lack of traffic signals and road rules available, making it seem quite chaotic. Scooters are the predominant form of transport and can easily be hired, between Rp 40 000 (R40.00) and Rp 100 000 (R100.00) per day. If you would prefer not to drive yourself, a car with a driver can be hired at a rate of Rp 300 000 (R300.00) to Rp 600 000 (R600.00) per day. Do make sure the final price includes the driver and the petrol before you pay.
When to go
Bali experiences a wet season from October to April, and a dry season from May to September. While travelling around Bali during the wet months won't stop you from visiting any sites or areas, the dry season will allow you to see and do more. If you would like to avoid the high season price increases and large crowds, it is advised you avoid traveling to Bali during Ramadan, Christmas, and the months of June and July.
Culture
Balinese culture is extremely diverse, with 245 million people on the island with over 300 different cultures and even more languages. While there are a vast range of cultures, the predominant religion is Hinduism. The people of Bali are largely relaxed, friendly, welcoming and tolerant to tourists. They do not get angry in public, and may turn to laughter if they feel uncomfortable. They dress modestly, and frown upon public displays of affection.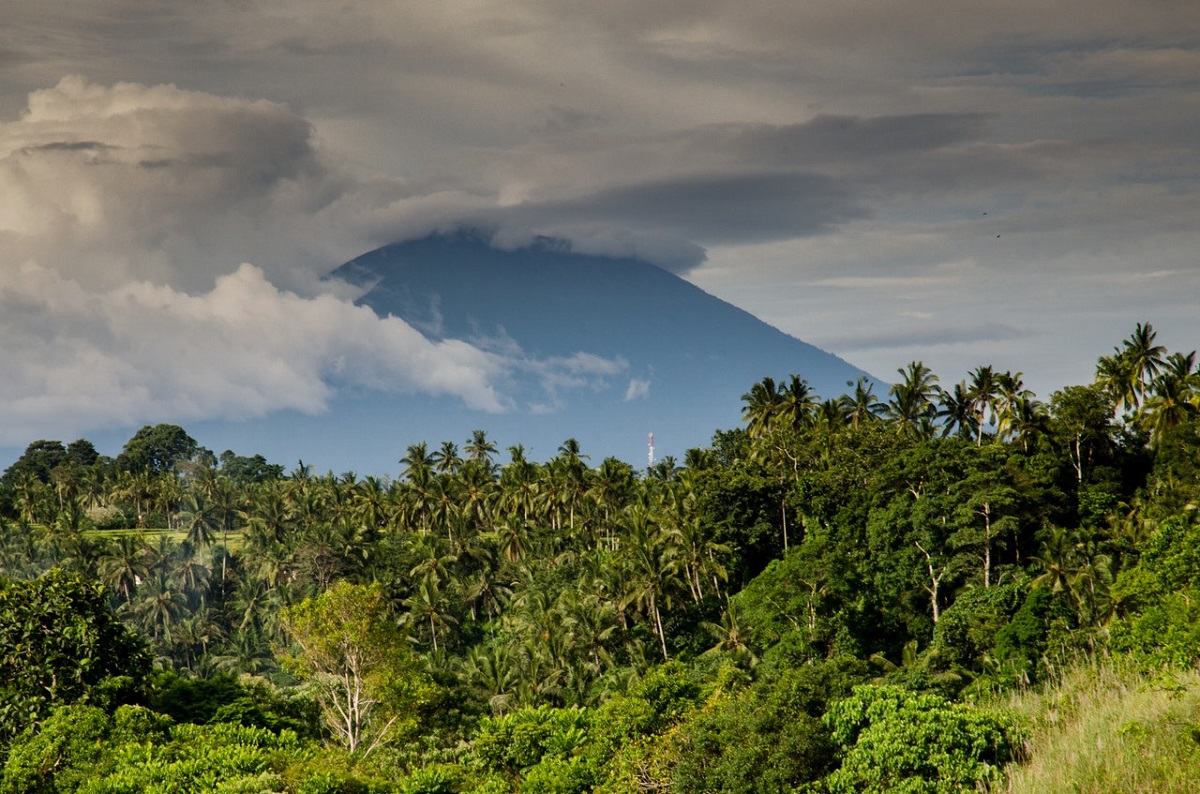 Bali is an island holiday filled with ancient culture and history, picturesque beaches perfect for relaxing or surfing, forests great for hiking, and temples waiting to be explored. But not only is Bali relaxing and exhilarating, it is affordable. The exchange rate between the Indonesian Rupiah and the South African Rand is favourable to South Africans, making it the perfect overseas escape for those on a budget.
DISCLAIMER: The information listed above was correct at the publication date of this article. The exchange rate, dates and ticket prices listed above are subject to change. Hippo.co.za cannot be held responsible for any losses or inconvenience that may arise from the use of information obtained from this article.