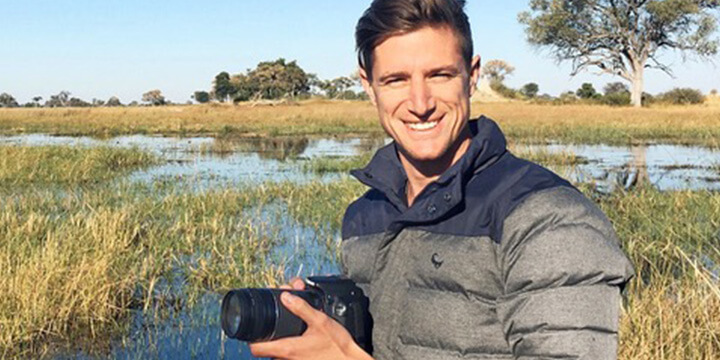 It is travel month and we went out and about to source some top travel tips from the one and only Jared Ruttenberg! Hippo.co.za spent some time with Cape Town-based travel journalist and content creator. He is also the founder of the blog, JaredInCPT - which focuses on travel, lifestyle, spirituality and uncovering the hidden gems of South Africa. To hear his stories about some of his best experiences we decided to have a chat and discover South Africa. As with everything, hippo.co.za loves to compare travel destinations, and Jared was more than willing to share some of his own comparisons.
If you are considering domestic travel and are unsure about accommodation, make sure you hippo-it with the help of this mini-interview.
What are the top 2 hotels you have stayed in in South Africa?
Now you're asking me a difficult question! After reviewing over 80 in the last three years, it's no easy feat to pick two! These two have both been very special for me:
An iconic Durban hotel, for the ultimate experience. Lavish interiors, tropical gardens, a variety of food offerings, and of course its beachfront location make it a must-visit. Red and white are the hotel's signature colours, which are generously splashed about, mimicking the lighthouse alongside where the hotel proudly sits.
For the most lavish Mother City vacation, you need to stay at Ellerman House. This very exclusive property is a favourite among celebrities and international visitors and with good reason. This grand property features only six suites and offers unparalleled views over Cape Town's beloved coastline. The hotel also features an art gallery and one of the most impressive wine cellars I've ever seen.
Where are the best food experiences in Cape Town/Johannesburg and Durban?
Cape Town
Bascule Bar – for lounging in a waterfront bar with one of the best selections of whiskey in Cape Town.
Four & Twenty – a cosy and quaint café with a unique and varying menu and scrumptious pastries.
FoxCroft – my go-to Constantia eatery for an introduction to the finer side of dining.
Joburg
Flames Restaurant at the Four Seasons – the views of Joburg don't get better than this Sunset cocktail heaven.
Ba-Pita in Mellville – quirky and full of character, it's a new favourite Jozi dining spot.
Pata-Pata in Maboneng – for a more authentic Joburg inner-city dining experience.
Durban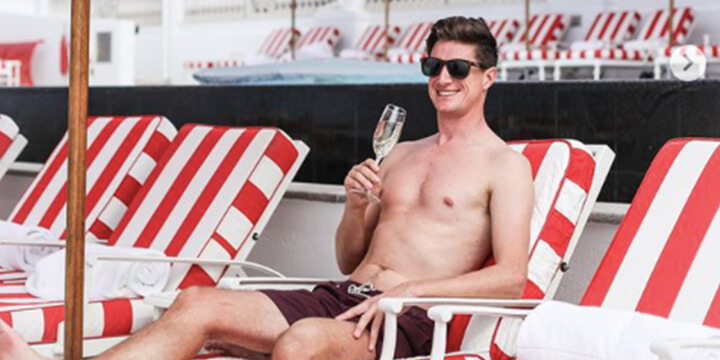 The Curry Buffet at The Oyster Box – a quintessential buffet experience in the heart of Curry Country.
Hartford House in the Midlands – a little drive from Durban, but certainly KZN's finest dining experience.
The Joint Jazz Café – a promenade favourite with locals and tourists alike looking for an authentic local experience.
What would you say are South Africa's most beautiful Safari experiences?
We're incredibly spoilt in South Africa with our safari choices! My top highlights would include:
The Outpost in Kruger - an architectural masterpiece surrounded by some of the park's most stunning scenery and overlooking the riverbed. Not something you get to experience every day!
Saseka Tented Camp in Thornybush Game Reserve – the epitome of beauty, ideal for modern and traditional safari camping without detracting from the wild surrounds.
What are the best bucket list activities one needs to experience in Johannesburg, Cape Town and Durban?
Johannesburg
Ponte City Tour with Honest Experiences – Visit the Hector Pieterson or Apartheid Museums, Constitutional Hill Tour, and Cradle of Humankind.
Cape Town
Peninsula Tour – Visit a Constantia Wine Farm, hike up Table Mountain, and visit District Six Museum.
Durban
The Inanda Heritage Route incorporating Gandhi's home and the Ohlange Institute – Walk along the Golden Mile promenade, take the kids ice skating, or explore uShaka Marine world, ride the Skycar, and Big Swing on the Moses Mabhida Stadium.
As part of the South African experience, a road trip through some of the country's most scenic routes is always one for the memories. In as much as hippo compares flight deals, we also offer car rental comparisons and have asked Jared where to best use this service.
What are the most beautiful road trip routes every South African needs to experience?
For mountain lovers, the Swartberg Pass between Oudtshoorn and Prince Albert (with a night's detour to Die Hel, if time permits).
For foodies, the Route 62 from Cape Town to Swellendam, taking in the wine and food offerings on route.
For ocean lovers, the scenic coastal road from Gordon's Bay to Kleinmond, with stops at Pringle Bay and Harold Porter Botanical Gardens.
From foodie hotspots to the most iconic landscapes within our borders, there is always a reason to find your next adventure. You can compare packages, accommodation, experiences, flights, and even car rental on hippo.co.za. South Africa is home to some of the most beautiful landscapes on the African continent that are waiting to be explored, and hippo is happy to be your travel comparison partner throughout your journey.