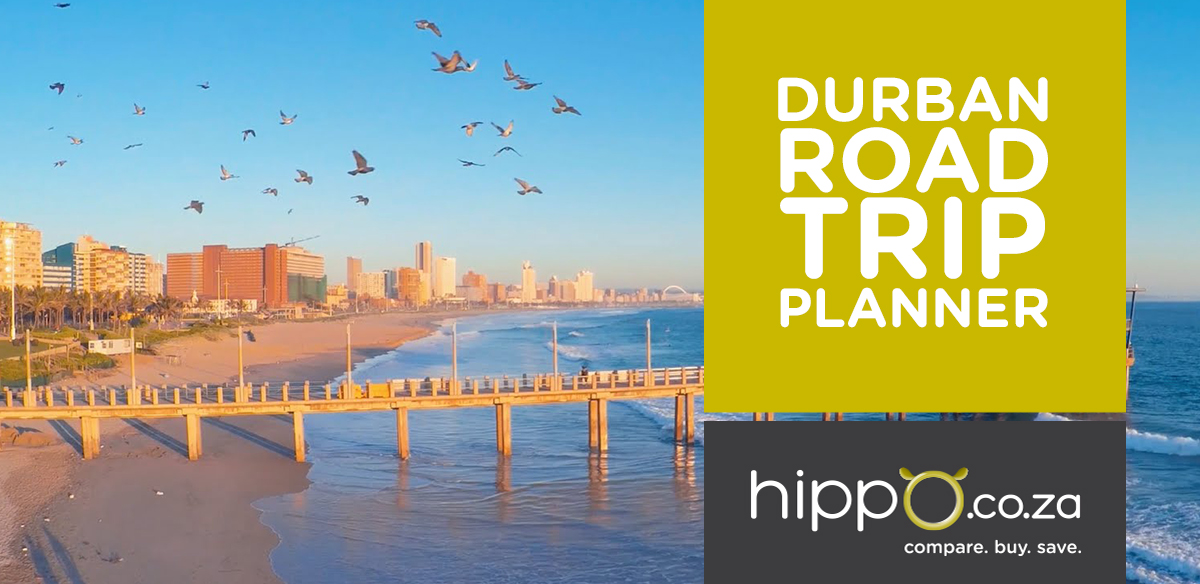 While the rain is coming down at right angles in Cape Town, and Johannesburg locals are shivering in icy temperatures, Durbanites are still going on day trips to the beach. Such is the balmy winter weather of this central KwaZulu-Natal city, and that's what makes it the perfect place to escape to when you just can't take the cold anymore. So book your flights to Durban, organise a Car Rental for your arrival, and make sure you're protected with affordable Travel Insurance so you can enjoy fun in the sun with peace of mind.
First stop: An art-centric city tour with a cultural guide
Durban city centre is a diverse place, and not necessarily for the faint-hearted. Street Scene has put together a tour of all the most interesting and risqué places in Durban in search of the best graffiti spots, and have all the background knowledge to fully understand its rich history.
"Durban continues to sustain a burgeoning underground culture, demonstrated most graphically on the walls of the city through what is arguably one of South Africa's most hidden street art scenes," says Gabi Morrell of Street Scene Durban. "The story of the painted 'Poison City' will have you walking the pathways of countless graffiti writers and artistic vigilantes, from the South Basin to Rivertown. You'll never look at 'graffiti' the same way again."
"Join the Street Scene team and one of the city's most well-known and respected graffiti artists on a tour that tackles the underbelly of urban art. Things kick off at The Winston Pub where we break down the origins of authentic Durban street culture. Hop in the bus and prepare to be guided from the former badlands of Wentworth, through to the inner city and up into the cultural hub of Glenwood, to arrive on the Berea at Durban's finest gastro-pub, Unity Brasserie and Bar. Each area holds its own secret stories of crews gathering to paint on Sundays, solo artists stalking the night-time pathways, narrow escapes from security and the law, and battles that would come to define the hierarchies of street art culture in the city."
Second stop: Bread, beach, surf, and beer are Durban's magic words
As well as an alternative art and graffiti community, Durban's culinary community is growing rapidly, and now gourmet food is part and parcel of its offering. We recommend breakfast at the Glenwood Bakery, as it's known for its irresistible artisanal bread, which is well worked into a simple menu, and great coffee. All the dishes here are made with passion by an acclaimed chef who has experience in restaurants from France to London, and most recently, his own in the KZN Midlands.
Durban is well known for its spicy curry and bunny chows. Johnny's Rotis, officially known as Sunrise Chip 'n Ranch, is a local restaurant on Sparks Road offering rotis and bunny chows that burst at the seams with delicious curry flavours. Afro's Chicken on the Golden Mile promenade offers lip-smackingly simple chicken, and it is the perfect snack after a dip in the warm waves of North Beach or the calmer Bay of Plenty, or even a lesson with Roxy Learn To Surf. If you can't get hold of a local to show you the ropes on a surfboard, the Roxy Learn To Surf group has ten years of teaching experience under their belts, so you'll be up in no time.
Quench your thirst for both music and beer at the Rivertown Beerhall, which is one of the initiatives of a project to revitalise the Rivertown Precinct. They're not always open, so check their Facebook page for updates. They host the annual Zakifo Muzik Festival in winter, which is one of the best events to attend to catch some local musical talent, and is not to be missed. They also host the delicious Durban Street Food Festival, which you'll have to come back this summer for.
Third stop: Sundowners and high tea in the North
If you head out of Durban's city centre towards the North Coast and the ever-growing Umhlanga district, you need to make a detour to the Oyster Box Hotel. Standing majestically on Umhlanga's prestigious beachfront, with sweeping views of the Indian Ocean and direct beach access, The Oyster Box is one of South Africa's most distinguished hotels.
The Oyster Box Hotel is renowned for generous hospitality, passionate service and excellent cuisine, and guests have a choice of venues for wining, dining and relaxing. From the casual Ocean Terrace, that serves pizza from a wood-fire oven, the finest seafood and an authentic Curry Buffet, to the legendary, fine-dining Grill Room. Inspired by the hotel's original colonial architecture, The Palm Court serves a lavish, traditional high tea with live piano accompaniment daily. The Oyster and Lighthouse Bars are the hottest spots in town for sundowners.
Fourth stop: Heading for the hills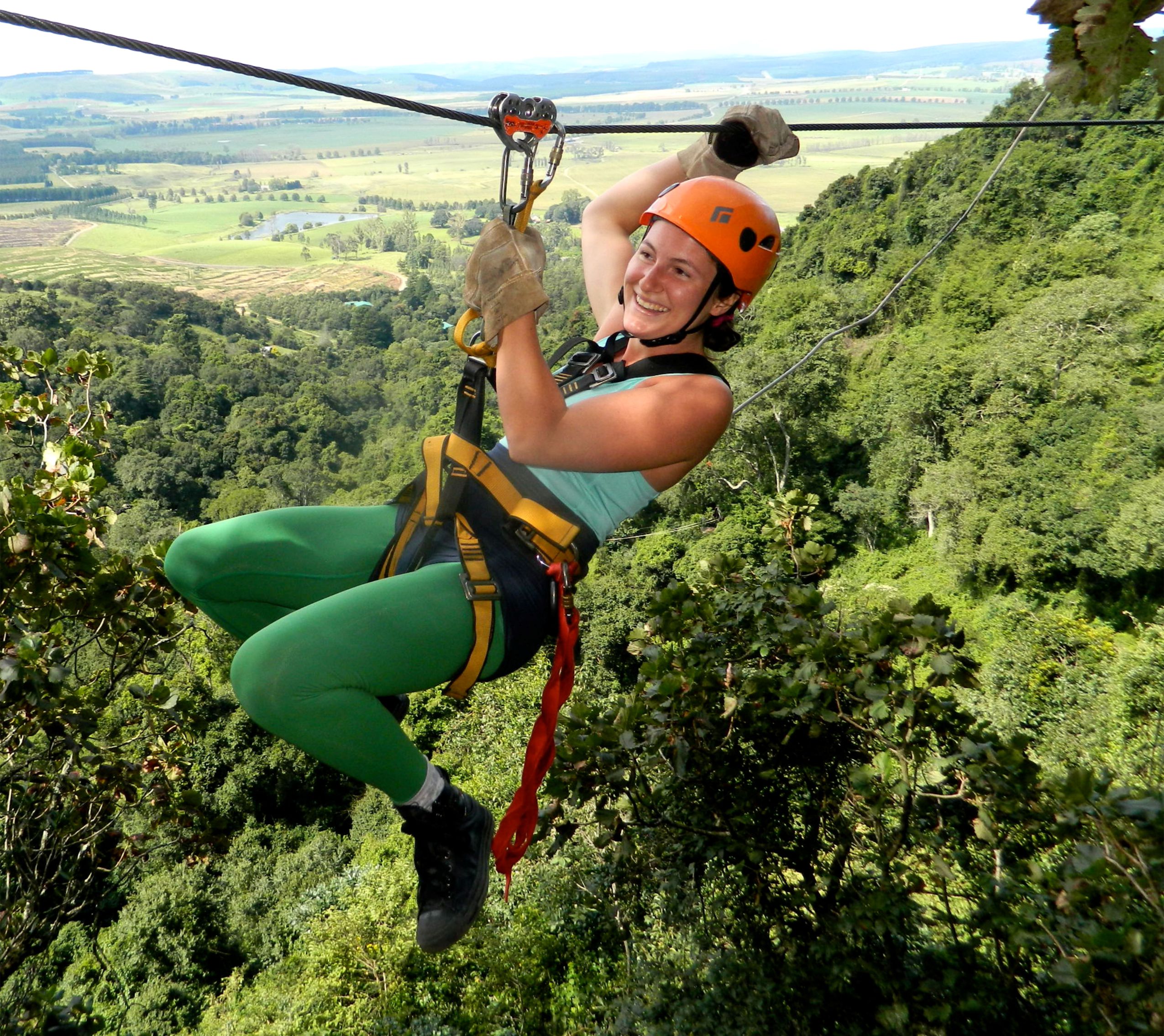 Moving inland from the cultural hub of the city you come across the Valley of 1000 Hills – a breathtaking view of hilltops and valleys, leading into towering mountains and lush greenery. The iSithumba Tourism Route is a project of the Durban Green Corridor and the Valley of a 1000 Hills Tourism Association that aims to show visitors exactly what this beautiful place has to offer.
The map is a series of self-drive routes that take you through warm and friendly rural communities, along winding mountain roads and stops with breathtaking views. You can experience all of this in a rental car, guided or unguided. If you're looking to really get off the beaten track, however, a series of guided 4x4 routes are also available with expert 4x4 tour leaders to show you the ropes. Activities along the way include mountain bike trails, hiking, birdwatching, visiting a local sangoma or horse-riding on specified trails.
If you still haven't had your fill of adventure, Karkloof Canopy Tour, situated 20km outside of Howick, will most definitely fill your penchant for action. This centre offers guests the opportunity to zipline through the canopy of the second largest indigenous forest in South Africa. They have ten ziplines connecting twelve platforms, each on a different level of the forest canopy. Tours go out in sunshine, mist or rain as each weather condition offers a unique experience. Just make sure you wear something comfortable - this isn't a walk in the park!
Laid-back Durban really is a place that caters to every kind of person – whether you're adventurous, a gourmet or an art critic, you'll find something unique in this city to fulfil your interests. This makes it the most up-and-coming destination in South Africa, whether in winter or any other time of the year.