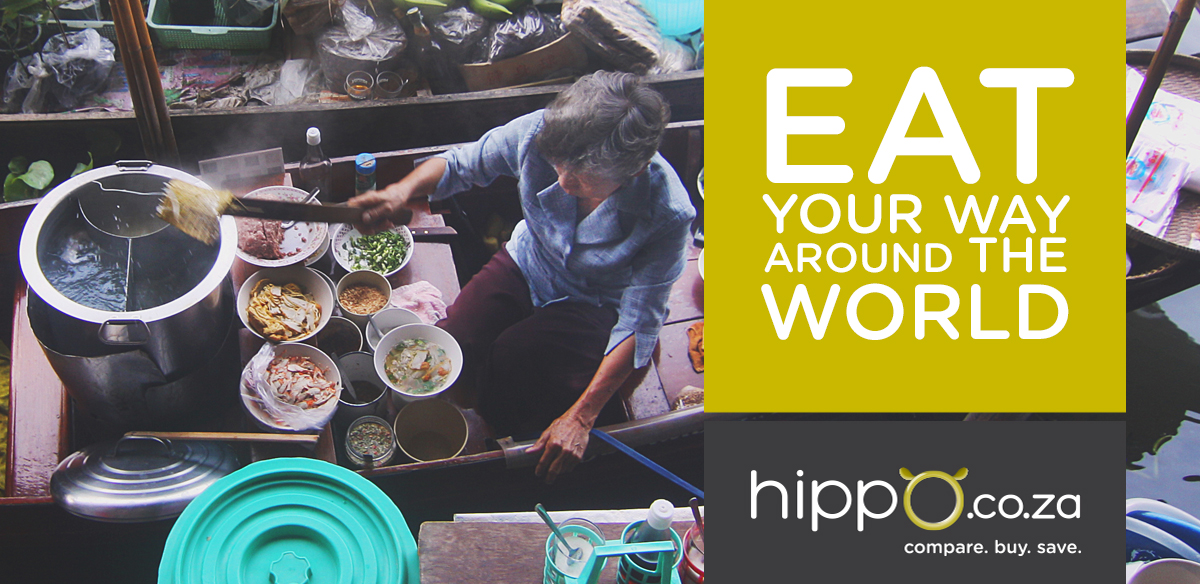 Travelling around the world provides you with the opportunity to experience new cultures, see incredible sights, meet new people and, most importantly, sample new food! Yes, when you travel abroad not only do you feed your mind, but your stomach gets a healthy dose of adventure too.
So today you're invited to pack your bags and arrange your Travel Insurance, as you prepare to eat yourself around the world. We will look at some signature, and highly recommended, dishes from different parts of the globe and explain just why you need to introduce these meals to your taste buds.
Africa
South Africa – Bobotie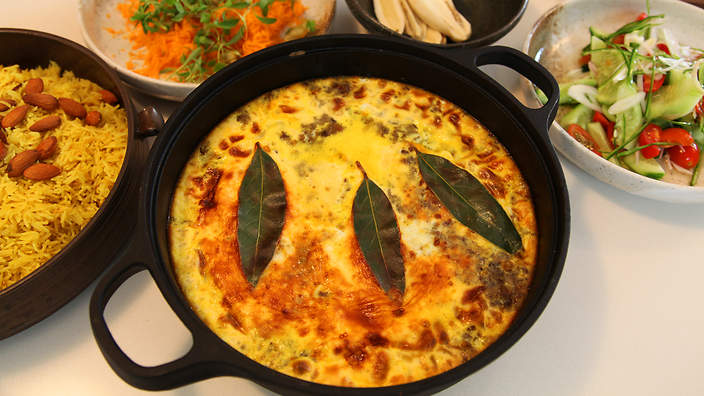 All right, we're not exactly travelling too far for this first dish, but the truth is many South Africans are yet to discover the culinary diversity on offer in their very own country. Our chosen dish for South Africa is a true favourite among many – bobotie. Stephane Kruger of Food Routes describes the dish as the "South African Queen" of traditional food.
"Bobotie is a perfect, edible example of how amazing foods are created through cross-cultural collisions between ethnic cuisines. Sometimes equated with Greece's moussaka; in our opinion bobotie is a more intriguing dish. It reflects South Africans' love affair with meat, as bobotie consists of spiced minced meat – usually beef or lamb. At times, native wild game such as Springbok is used."
"Curry powder, fashioned from a medley of spices along with onions, raisins, apricot jam, fruit chutney and bread cubes (soaked then squeezed and drained of their milk) are added to the meat. First cooked on the stovetop, this flavour-packed marvel of meat is placed into an ovenproof dish and topped with custard, made with egg and milk. Fresh lemon leaves are inserted like sentinels into the dish. Then, into the oven it goes until the custard is set and displays a gloriously golden sheen."
Bobotie is said to have been influenced by the food brought to the country by Dutch traders after they had colonised the Dutch East Indies (Indonesia), and was first mentioned in a Dutch cookbook in 1609.
"The Dutch along with the Cape Malay took the spices which found their way into Cape Town through its importance as a stop on the spice trade route. Bobotie has little resemblance to its culinary ancestor, botok," she added. "The spices and techniques used to prepare botok were adapted to the foods available in the Cape at the time. Meat and other local ingredients replaced the fish, coconut flesh, vegetables and banana leaves. Bread along with an egg custard was used as a binder and thus bobotie was born."
View recipes here
Europe
Netherlands - Hutspot met Klapstuk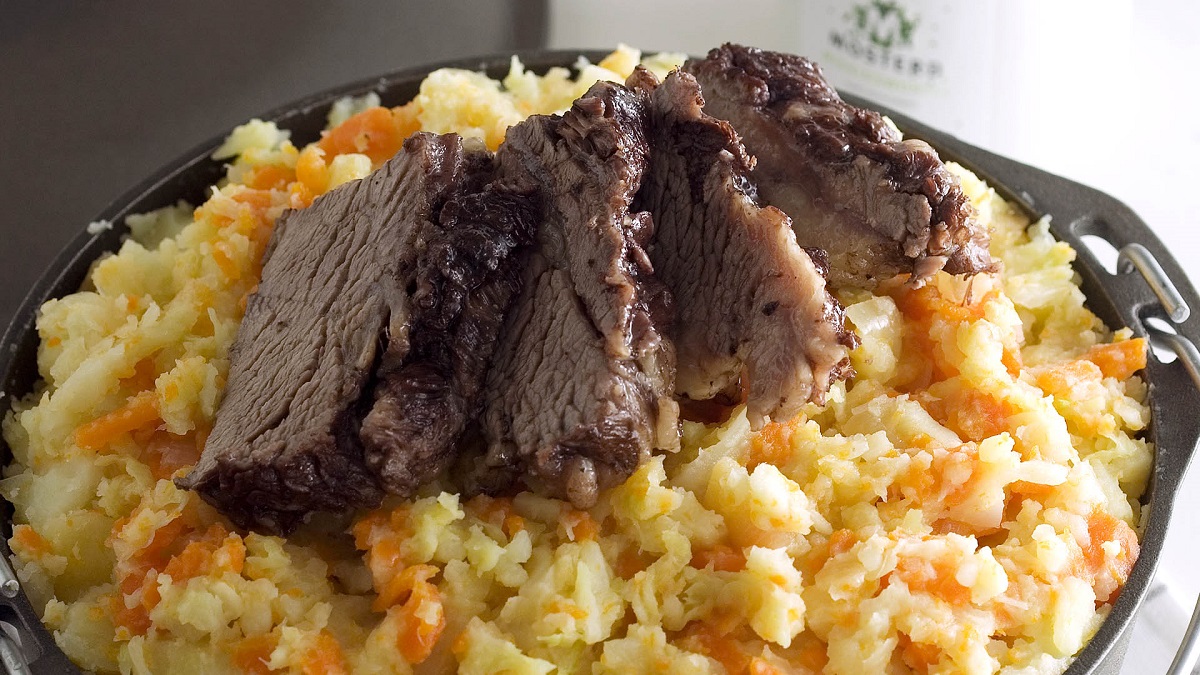 We're off to Europe and we stop in a country that has a long history with South Africa – Holland. Our chosen speciality here is "hutspot met klapstuk" (the English refer to it as hotchpotch). The dish consists mainly of potatoes, carrots, onions and beef.
According to legend, the dish derives from cooked bits of potato that were left behind by the Spanish soldiers after their hasty exit during the times of the Siege of Leiden (during the late 1500s). You may struggle to find the dish in South Africa, though it is pretty simply to make it at home because the ingredients are readily available at local stores.
Nadia of More Than Food gave us the secret to finding the best hutspot in Holland.
"If you really, really want to eat good hotchpotch, ask grandmas. You will also directly contribute to solving a social problem in the Netherlands: loneliness among the elderly.
"There are several organisations that connect the young and the elderly during dinners (such as Oma's Pop-up). Or you can eat it on 3 October during the annual Leidens Ontzet festival."
See the full recipe here
South America
Argentina - Empanadas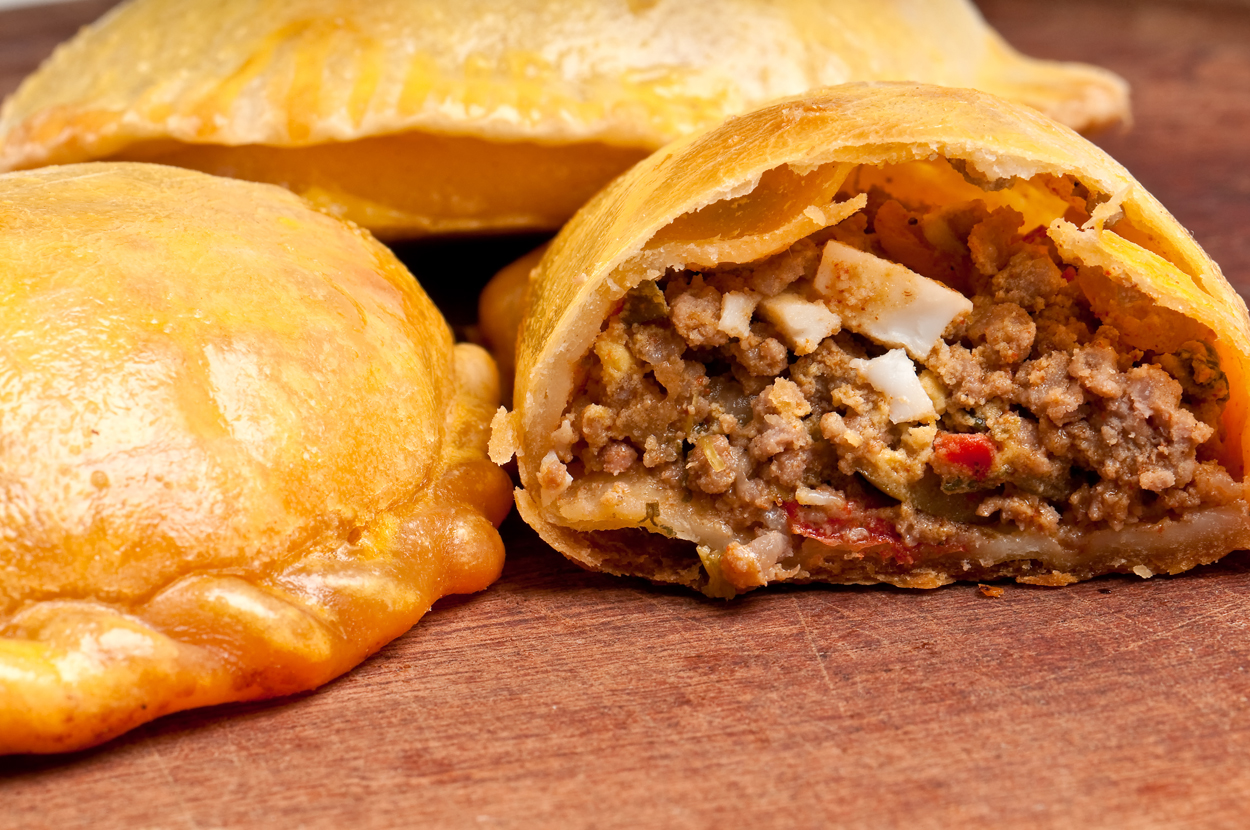 After a long trip across the Atlantic Ocean to South America, we head to Argentina to sample some amazing pastries known as empanadas. Empanadas are filled with a variety of different meats or vegetables and will often be served at parties and festivals – while they are also perfect as starters and can be baked or fried. Different patterns are traditionally used to showcase what fillings are inside.
If you can't wait to try them before you board your flight to Argentina, Jessica Franks from Jesska says local options are available. "South American food is slowly worming its way into the South African food scene. Empanadas are easy to make at home with ingredients that can be bought at any supermarket. However, if the idea of cooking makes you reach for the nearest delivery menu, fear not, there are a couple of places around SA that serve these tasty morsels."
In Cape Town, you can visit Como Empanadas at the V&A Waterfront's food market; while in Johannesburg Che Argentine Grill will satisfy your empanada craving. Mexican restaurant, El Toro in Durban, also serves their own variation of the dish.
"Empanadas were brought to Argentina by Spanish colonists. The word empanada comes from the Spanish word 'empanar', which means to cover or coat in bread. The empanada can be found throughout Argentina, and there are many empanada festivals that take place in different cities that celebrate the small pastry," added Jessica.
See the full recipe here
Asia
Vietnam - Asian Rice Paper Rolls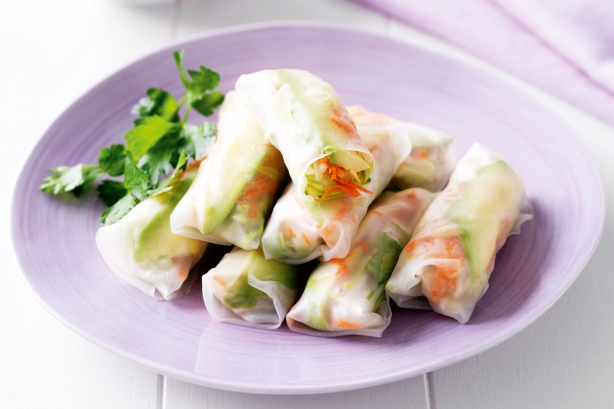 Our last stop is the Far East, and we take a look at a traditional and healthy snack – Asian rice paper rolls. You can find this treat quite easily in South Africa too, with a number of Asian restaurants serving them, and all the ingredients needed to make them at home are also readily available at local stores.
"Asian rice paper rolls are a brilliantly blank canvas for creating light, healthy snacks. My favourite filling is fried chicken and fresh vegetables, like mange touts and red peppers, drizzled with a really zingy Asian satay sauce. The filling is then tucked into the rolls and they are dipped in more satay sauce just before serving," says Sarah Graham from A Foodie Lives Here.
These treats originally come from Vietnam and are a favourite street food and appetiser. It also made the list of the World's 50 Most Delicious Foods which was compiled by CNNGo in 2011.
"In Vietnam and in various parts of Southeast Asia, Vietnamese can be seen handmaking bánh tráng (rice paper) and placing them on the rectangular bamboo trays around their houses. Traditionally, gỏi cuốn are eaten with a large group of people at a home setting. They are almost always served with a dipping sauce of some kind," added Sarah.
See the full recipe here
So what are you waiting for? Get out there and eat your way around the world! Just be sure to compare Travel Insurance quotes first – it might not cover indigestion but it's a good start.