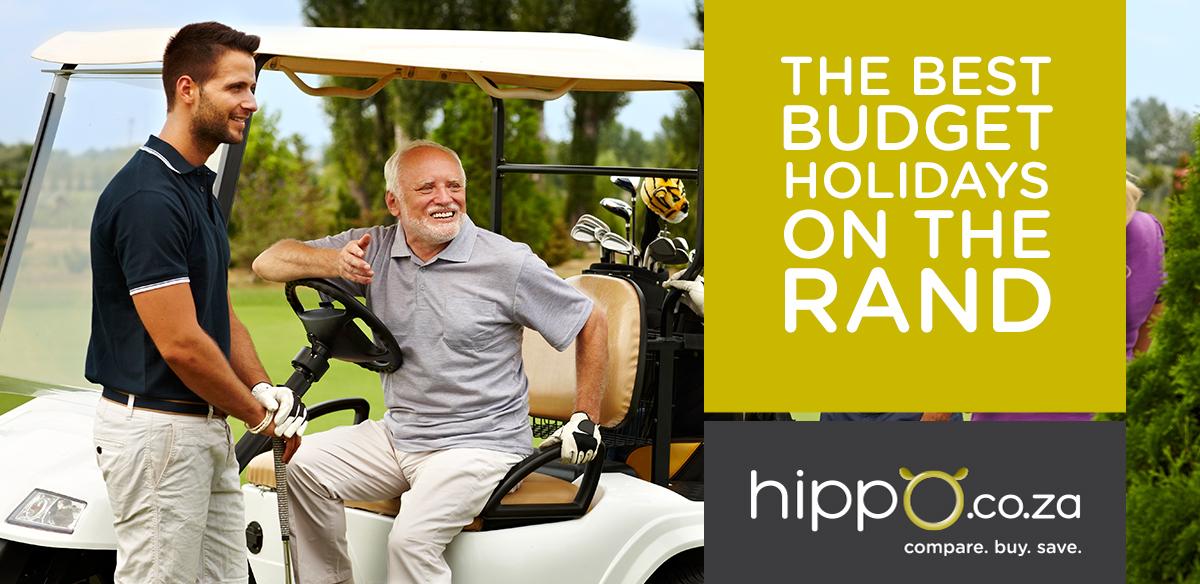 The festive season is almost here, which for many of us means the chance to get away and refresh ourselves at the end of a long year. But, if you're thinking of going overseas for the holidays, the South African Rand exchange rate is unfortunately about as weak as it's ever been. With cost cutting on everyone's mind, we've compiled a guide of overseas destinations that give you a few of the best value for your Rand options from a forex point of view.
Bread prices below are taken from Numbeo
1. Cambodia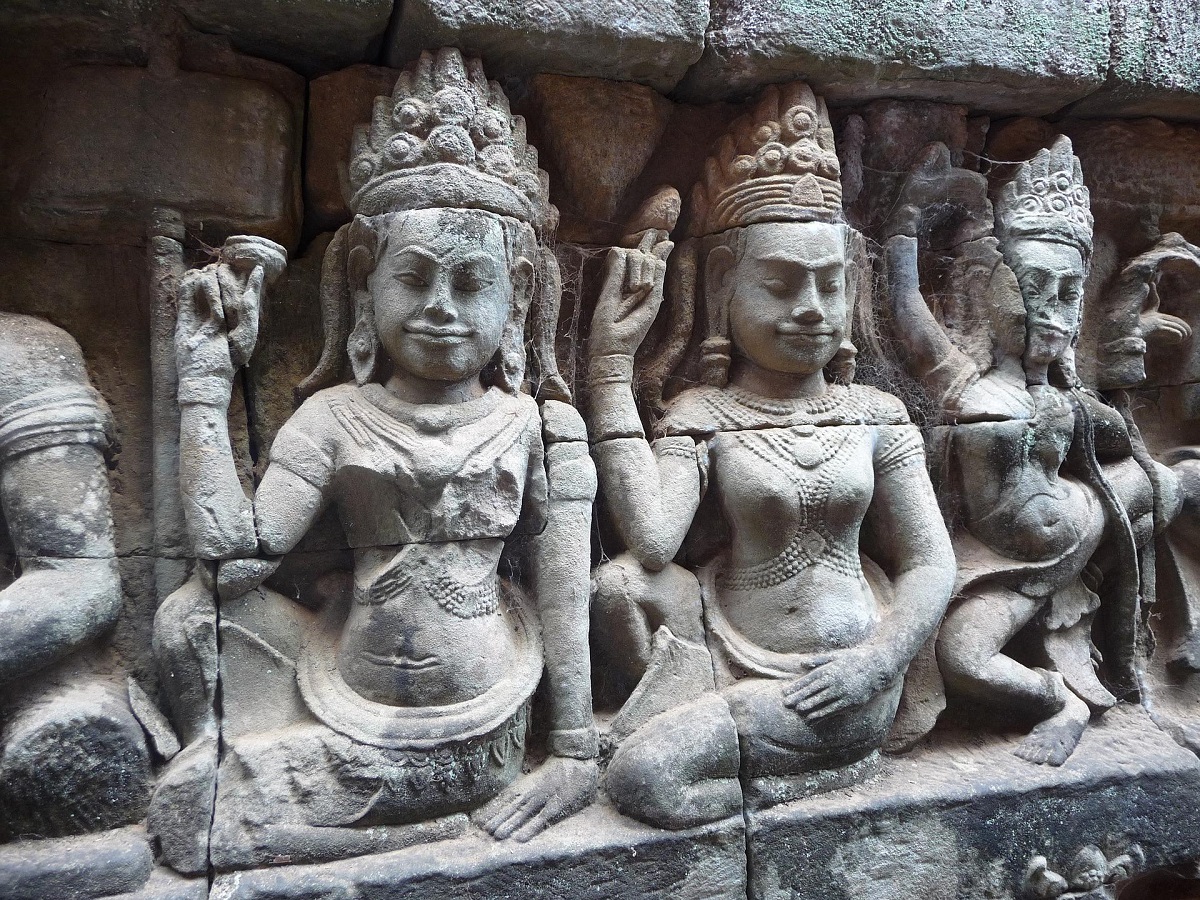 Return flights from Johannesburg: to Phnom Penh start at R9 501 in March 2016.
Exchange rate: R1 = 280.84 Cambodian Riel
Price of bread in Cambodia: 4 800 Cambodian Riel per plain loaf (roughly R17.00 compared to R11.50 in South Africa).
Bordering Thailand, its more commercial and widely visited neighbour, Cambodia offers travellers a more rural and authentic experience – and on the whole it's a cheaper travel destination too. Heading inland, the country's main attraction is visiting the ancient temple complex of Angkor Wat in Siem Reap, where Angelina Jolie's Tomb Raider movie was filmed. Other highlights include sailing down the Mekong River and visiting the Royal Palace and Silver Pagoda before scouring the markets in Phnom Penh. After you've got your fill of culture and history, head south to the white sandy beaches surrounding the port town of Sihanoukville.
In terms of accommodation, Cambodia is very popular with backpackers and other travellers on a shoestring budget, so there are plenty of budget-friendly options to choose from. If you're looking for something a little more upmarket while still counting your Rands, there are plenty of modest guest houses and hotels to choose from, including the rustic beach huts on the coast.
While Cambodia's climate is warm all year round, it's best to visit during the dry season from November to May.
2. Bulgaria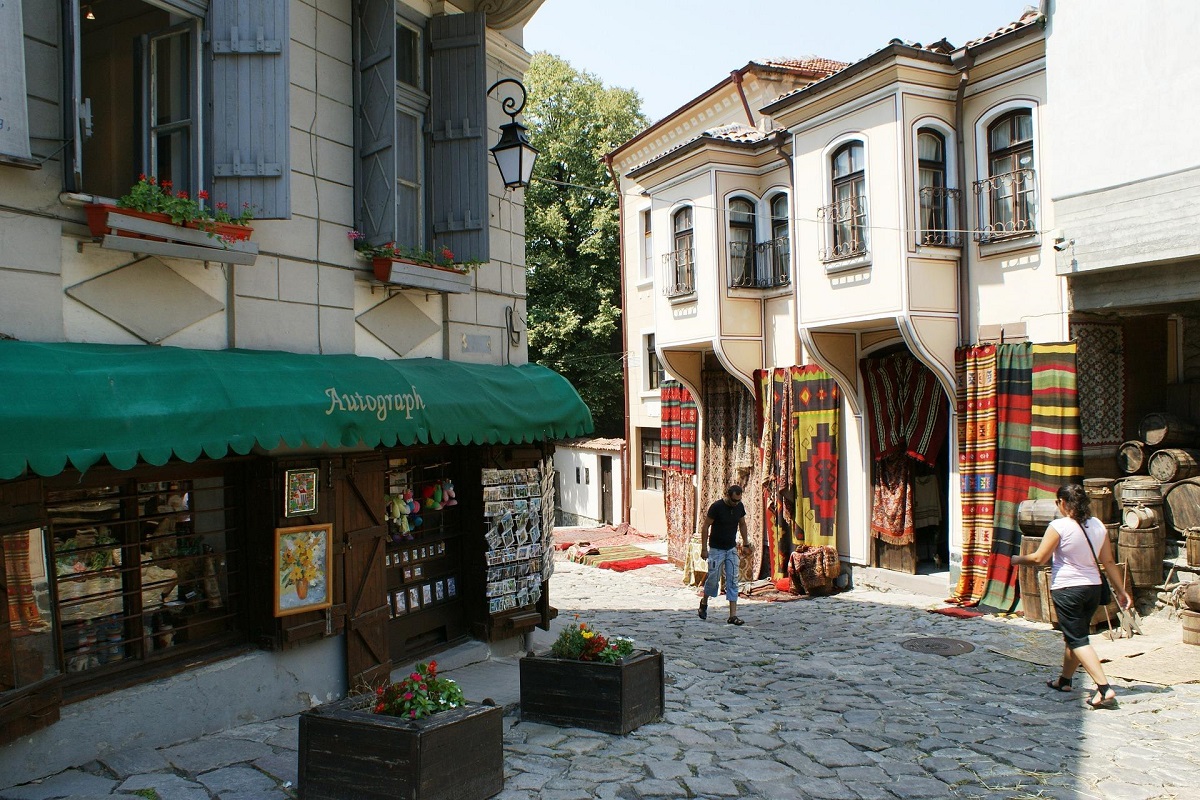 Return flights from Johannesburg: to Sofia start at R6 765 in March 2016.
Exchange Rate: R1 = 0.13Bulgarian Lev
Price of bread in Bulgaria: 0.92 Bulgarian Lev per plain loaf (roughly R7.00).
While the weak Rand/Euro exchange rate has meant that much of Western Europe is very expensive to South Africans, there are plenty of travel destinations in Eastern Europe offering just as much culture for a much cheaper price tag.
Bulgaria is becoming increasingly popular with tourists, and it's not hard to see why. While the exchange rate above doesn't look great the cost of living works out to about the same as in South Africa (e.g., a meal in Bulgaria would cost you roughly as many Rands as it would for the same meal in South Africa). It's a country that's got it all: dramatic mountain regions, 400 kilometres of beaches stretching along the Black Sea coast, and ancient towns and cities containing churches and monasteries steeped in history. Bulgarian cities worth visiting include Plovdiv with its cobblestone streets, Rila for its famous monastery just an hour out of town, and Varna with its pedestrianised city centre. No trip to Bulgaria should skip the ancient town of Nesebar, which was founded over 3 000 years ago on a rocky peninsula overlooking the Black Sea.
In terms of beaches, Sunny Beach and Golden Sands are the country's most glamorous and well-known resorts, but if you're looking for something a little quieter, the beaches in Varna and Burgas are just as attractive. The best summer weather is from June to September, when temperatures hover around 27 degrees Celsius. If you're going in winter, skiing here is far cheaper than in more traditional European ski destinations like France and Austria, and offers a great experience for beginner or intermediate skiers.
3. India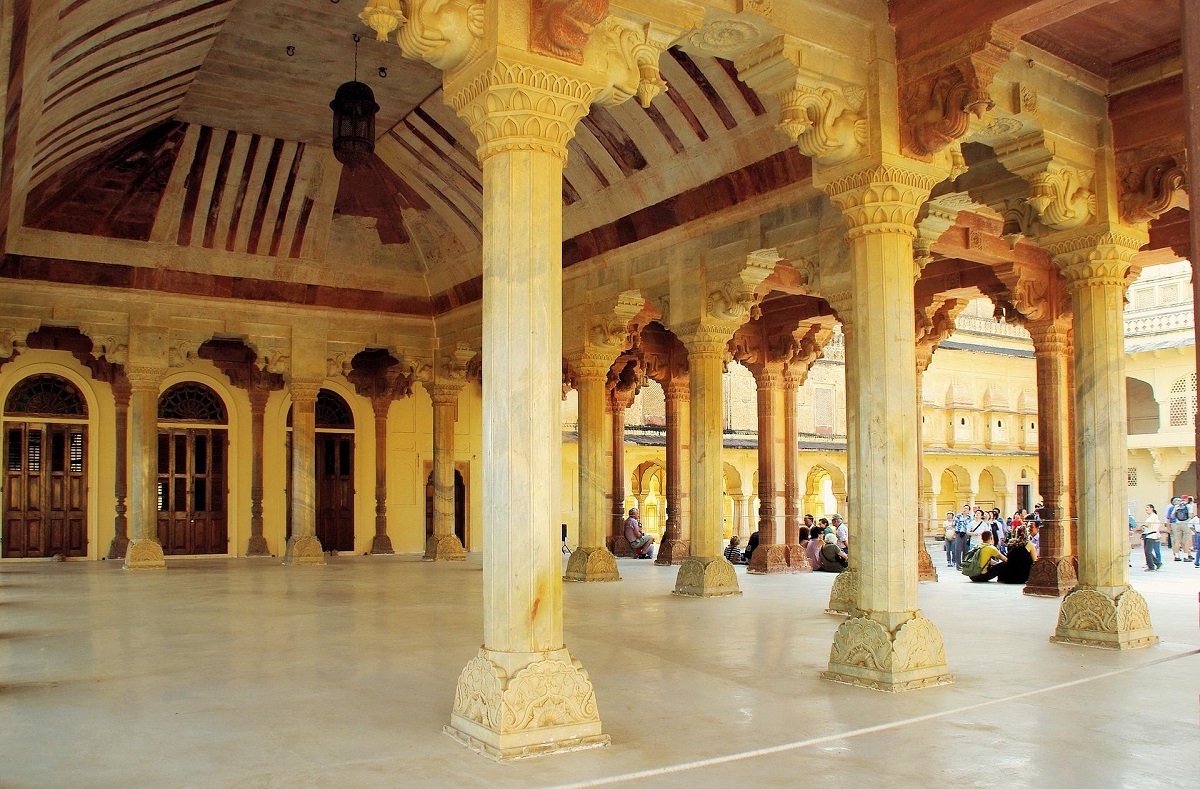 Return flights from Johannesburg: to Mumbai start at R6 135 in March 2016.
Exchange Rate: R1 = 4.64 Indian Rupees
Price of bread in India: 25.09 Indian Rupeesper plain loaf (roughly R5.40).
With over 1 billion people calling the subcontinent their home, there's something addictive and seductive about the sheer scale and mad hustle of India. It truly is an assault on the senses, with the sights, smells, people, animals and everything else bowling you over from the minute you arrive. As well as cosmopolitan cities and beautiful natural landscapes including a gorgeous coastline, India is also the birthplace of some of the world's most influential religions including Hinduism and Buddhism as well as Jainism and Sikhism, which adds rich layers of history and depth to the country's culture.
For the budget-conscious South African traveller, India's Rupee currency is a dream to travel on. At a current rate of just over 4 Rupees to the Rand, you can afford to eat out for meals, take taxis everywhere, catch first-class trains and stay in simple but clean accommodation at a fraction of what you'd pay in many other countries. While there are very upmarket hotels and guest houses, there are also plenty of budget-friendly options, for example, the authentic homestays you'll find almost everywhere, where you're hosted by an Indian family.
India is an enormous place, so it's worth visiting just one or two cities and their surrounding regions rather than trying to cover too much in one go.
The best time to visit is in the dry season that's not too hot, from October to March.
4. Turkey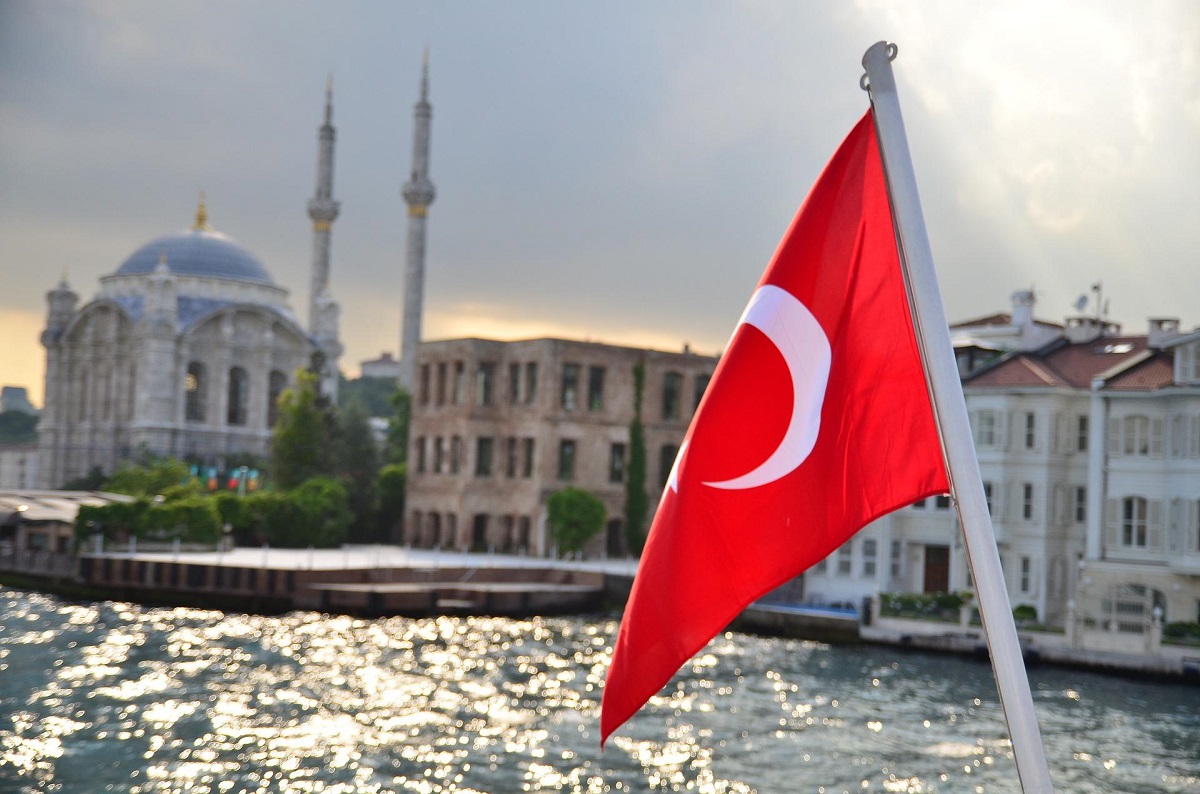 Return flights from Johannesburg: to Istanbul start at R7 001 in March 2016.
Exchange Rate: R1 = 0.20 Turkish Lira
Price of bread in Turkey: 1.41 Turkish Lira per plain loaf (roughly R7.05).
Ancient architecture, bustling bazaars, vibrant people, gorgeous beaches and mountains – Turkey is a country that seems to effortlessly blend the old with the new. Its geography also puts it directly in between the eastern and western world, making it one of the most unique countries you're likely to visit.
Appreciate the country's varied history by walking through the Topkapi Palace in Istanbul from which Ottoman sultans ruled their vast empire, viewing cave churches carved into the mountains of the Cappadocia region, marvelling at the awe-inspiring Roman ruins of Ephesus, and seeing Lycian ruins on Mediterranean beaches… and that's just scratching the surface.
Given recent political unrest in surrounding regions, it's best to visit Western Turkey only. But this is hardly limiting: the region boasts pristine beaches along its Aegean coastline, the beautiful mountainous region of Cappadocia in central Anatolia that's best seen from above in a hot air balloon, and of course the city of Istanbul which is worth staying in for a few days at least. While in the city, take a boat cruise along the Bosphorus, immerse yourself in the impossibly large maze that is the Grand Bazaar, and visit the underground Basilica Cistern which was built in the 6th century.
The current exchange rate is around R5 to one Turkish Lira, which makes it less than half the cost of a Euro - definitely easier on the wallet.
5. Bolivia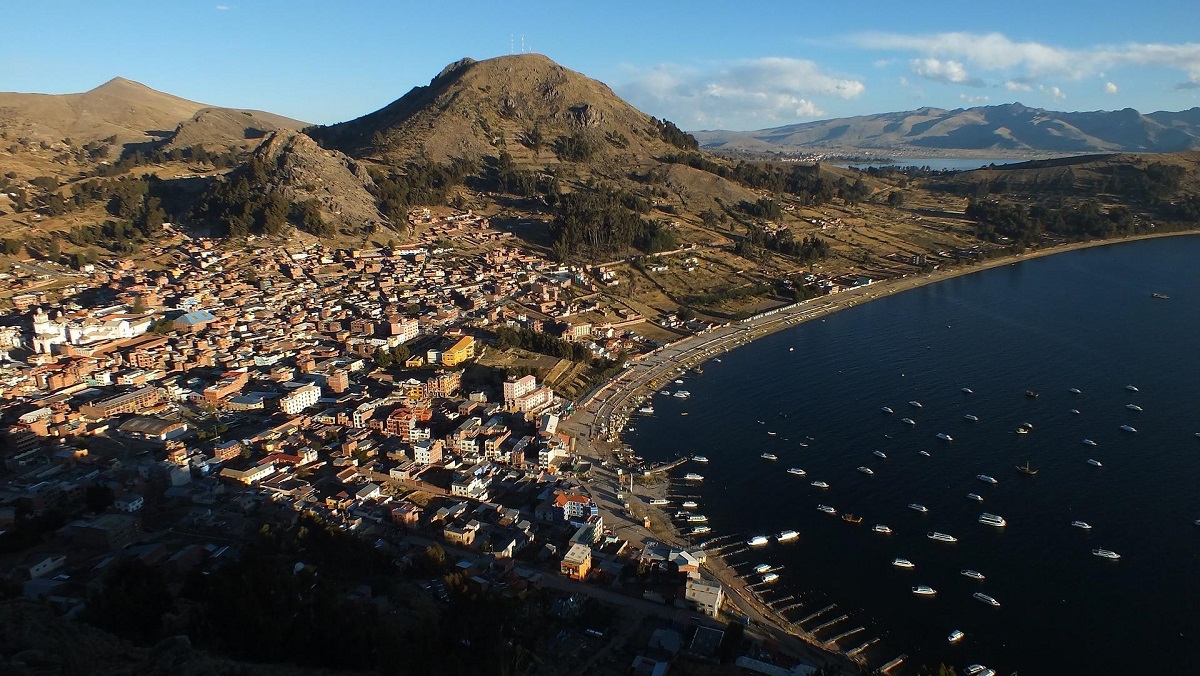 Return flights from Johannesburg: to La Paz start from R21 122 in March 2016.
Exchange Rate: R1 = 0.48 Bolivian Boliviano
Price of bread in Bolivia: 6.70 Bolivian Bolivianoper plain loaf (roughly R13.95).
Compared to the four destinations above, getting to Bolivia from South Africa is significantly more expensive because of the sheer distance involved. The good news, though, is that once you arrive, you're in for a truly budget-friendly holiday. And while it's extremely cheap, you won't be short-changed at this destination, which offers beautiful natural landscapes, adventurous activities and bustling cities, all mixed with authentic South American culture.
Bolivia's landscape is dominated by the Andes and the Amazon Basin, so you'll find geographical extremes including snow-capped peaks, high desert flats, lush valleys and rainforests, all in one country. La Paz – the highest-altitude capital city in the world – is where most tourists begin their journey, and it's worth spending a few days here soaking up the city scene. It's also worth visiting some of the smaller, more picturesque towns like Sucre and Potosí that still retain their old-world colonial charm.
In terms of natural attractions, there are several must-sees. Lake Titicaca is the largest lake in South America, and borders Bolivia and Peru. Another highlight is the Uyuni salt flats, which spread across 4 000 square miles. The flats are the remains of a prehistoric lake, and the salt that remains makes the surface look like you're walking on Mars rather than Earth.
In terms of climate, weather varies more with altitude than seasons, but overall it's best to visit during the dry season from May to October.
Conclusion
Even with the most stringent of budgets, you still need some extra cash if you're planning a trip abroad. Taking out a Personal Loan can be a good way of gaining access to short-term funding for some extra spending money to explore exotic destinations. While it's advised to have Travel Insurance wherever you visit in case you need medical help or your belongings are lost or stolen, you can also use a Personal Loan as another avenue to access emergency funding should you need it.
DISCLAIMER
Amounts and prices quoted above were based on information obtained from relevant internet sources and were correct at the publication date of this article. These prices and amounts are subject to change without notice at the discretion of the product/service provider.
Hippo.co.za cannot be held responsible for losses or inconvenience that may arise from the use of information obtained from this article.