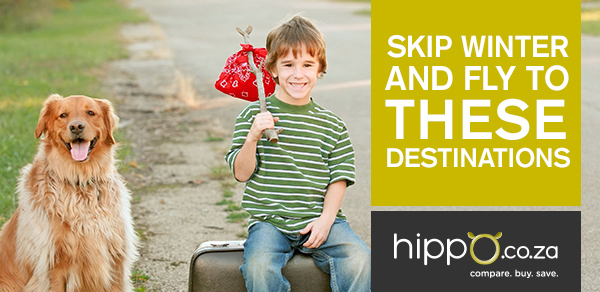 When it comes to flights to remote destinations, nothing beats chasing the sun and skipping out on all the inconveniences of winter such as cold feet, and short days. When you want to make your away across the equator to warmer climates, your budget also makes a difference. Whether the value of the Rand is high or low, Hippo.co.za brings you some of the best ways to skip winter and fly to destinations where the sun is out and the people are on the streets.
From midnight movies in New York to outdoor festivals, the warmth of summer continents allows you to have your cake and eat it too. When travelling, all you want to do is enjoy the trip to its maximum, without having to worry about the potential of stolen luggage or anything else bringing you down. This is why, no matter where you go, travel insurance should be included in your checklist of things you need for your best vacation.
Ballin' on a budget?
Try travelling to Malta, small nation founded on an archipelago in the central Mediterranea between Sicily and North Africa. Return flights to Malta range from less than R9000 at their cheapest, when calculated for a week's stay if given short notice. Upcoming dates as close as 22nd to the 28th of June, 2015 cost R8 792 for the cheapest. However, this is subject to change depending on when the flight is booked. Once you're there, you can visit some of Malta's most famous sites such as St John's Cathedral – what most consider to be the most architecturally impressive church in the country. Built in 1573, the church was made the official seat of the Archbishop of Malta by papal decree in 1816; hence, it should actually be referred to as a 'co‐cathedral'.
For those who want to feel closer to nature, the Blue Lagoon found in Comino should sate most forms of wanderlust. The sheltered cove can be found between the western part of the island and the uninhabited Cominotto islet. The lagoon offers white‐sand beaches and crystal clear waters where the blue is said to be so intense it looks photoshopped.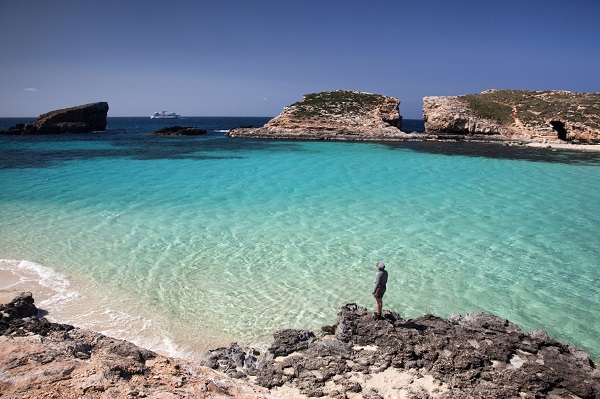 Some other good places to fly to are suggested by travel‐writer Caroline Hurry:
The Park Hyatt in Zanzibar, on the eponymous Indian Ocean island, is offering a warm 30% off room rates until August 31 2015. Right on the beachfront, in the heart of Stone Town, the hotel is a designated UNESCO heritage site close to the Forodhani Gardens, and a number of other Zanzibari sites. If you take a walk around or use mopeds, you can easily get to the Old Fort, the Palace Museum and the House of Wonders. Better still, you no longer need a yellow fever shot to go although you might want to think about malaria prophylactics.
Additionally, although it may not be in the Northern Hemisphere, Lethabo Estate in the scenic Rhenosterspruit Conservancy, close to Lanseria Airport, offers toasty log fires and hot spa baths in romantic chalets overlooking the flowing Crocodile River. For a price of between R3500 and R4200 per couple (according to accommodation preference and subject to change over time) the package includes a four‐course gourmet dinner, wine and breakfast. The scenery is splendid, and if you need to get even warmer, owner and fire‐dancer Lise Essberger gives poi classes.
Jimmy Victor, a South African travel‐writer, also believes Zanzibar is the best bet, but goes on to suggest a low‐cost travel gem from the East, Thailand:
"Even though Thailand is more famous for its lush, green islands such as Phuket, where water sports enthusiasts can have their pick of activities, including sun‐bathing, scuba diving and boating; there are other wonders to the country. From legendary beaches, with some of the best coral reefs in the world and the most frequented Buddhist temples in the world, Thailand is the site of many wonders.
The Shoulder Season, which falls firmly between April and June, and then again between September and October, is considered the best time to visit Thailand. The weather facilitates all manner of activities by staying consistently dry and hot during this period. Also, the beaches are not as full as during the high season, including drops in accommodation prices of around 50 percent. However, if you can't make it to the country during the fair‐weather Shoulder Season, make sure you stay warm and dry during the rainy season between July and October."


Return flights from Johannesburg to Phuket range from as little as R7 382 when looking at dates in late July and early August.
If money is no object

Probably the most exclusive of playgrounds for the financially‐able is Bora Bora. This island, which is a part of the French overseas collectivity of French Polynesia, is known for its luxury resorts and activities. Most of the tourist activities are aqua‐centric and range from an aqua safari with an air‐supplied helmet, a personal submarine scooter adventure for those who want to delve deeper into the ocean, boat rentals, glass‐bottomed boat tours, swims with sharks and stingrays, and plenty more activities. At only 300 square kilometres and with a population size smaller than most universities (8 880), the Polynesian island is exclusive enough to offer you a much‐valued 'off the grid' experience at reasonable prices. Other activities include kayaking, horseback riding and sunbathing on yachts. In the summer season you could be lucky enough to see celebrities such as the Kardashian family, Paris Hilton and Lana Del Rey – to name only a few known to frequent the island.


Other well‐known islands with similar flight prices and just as much of a celebrity following include St Tropez and Cote d'Azure.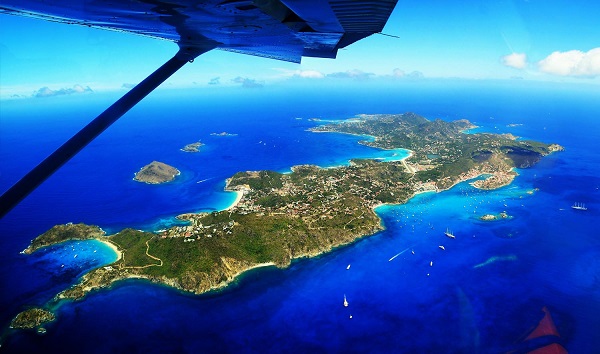 So, whether you'd consider yourself the average financial Joe or you already made your millions well before, your dream of having a full year of summer is more than possible. Make sure that you book a flight a week or two in advance if you're planning on travelling via economy. However, if you have the cash to splash out on a private flight, then the world is genuinely your oyster. Either way, when you skip winter, while the rest of the world shivers in the cold most of your days will be filled with the sunshine and warmth of perpetual summer. Remember that problems may arise on any expedition you find yourself on and you may need a quick‐fix. If you have travel insurance, most of your travelling needs have already been included in your cover. In case you have your luggage stolen, if you are in a medical or other health emergency or generally find yourself in trouble, you can rest assured that everything is covered, so sit back and sip mojitos without a care in the world.