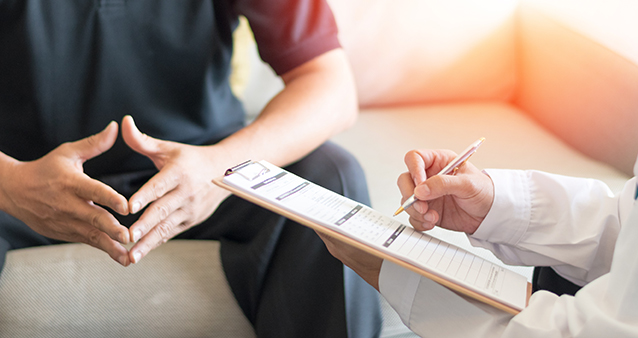 The opportunity to make annual changes to medical aid plans is almost upon us, so it's the perfect time to reassess your needs.
2020 has thrown us several curveballs: a global pandemic and the resultant rapid rise in unemployment, as well as global stock market fluctuation.
From worrying about contracting COVID-19, to trying to figure out how to pay for treatment if you do – with salary cuts and massive retrenchments thrown into the mix – many South Africans are paying closer attention to the costs and benefits of their medical aid schemes than ever before. It's time to interrogate your options to help you find the most affordable medical aid cover for your needs, and means.
Looking back at what we've published around medical aids in 2020, here are some of the most important things we think you should be aware of before making any move regarding medical aid next year.
Prescribed COVID-19 cover is a thing now
Some of 2020's best news for medical aid scheme members was the classification of COVID-19 as a Prescribed Minimum Benefit (PMB) condition by the Council for Medical Schemes. This means that all South African medical aid schemes must pay for treatment of cases related to a positive diagnosis of COVID-19 from the scheme's benefits, and not from members' savings or day-to-day benefits.
The PMBs that medical aid plans in South Africa must adhere to include a defined list of 270 medical conditions and 25 specified chronic conditions – many of which are comorbidities associated with an increased risk of severe COVID-19.
Medical aid inflation took a different turn this year
The three major open medical aid schemes in South Africa – Discovery Health, Bonitas and Momentum – made several changes during 2020 to help members weather financial storms and look after their health under lockdown. Some of these changes will extend into 2021.
Discovery Health made several modifications to their coverage and the Vitality offering, with boosted HealthyFood and HealthyGear discounts, allocating a share of wellness points accrued in 2019 to help customers maintain their rewards level or reach a new one in 2021. They've also frozen the cost of their plans until July 2021. Members experiencing financial difficulty were also able to apply to pay their medical aid fees from their Medical Savings Account balances to ensure their cover wasn't suspended.
Next year, they'll also be enhancing their virtual medical consultation offering with TytoHome to enable remotely guided, clinical-grade virtual consultations with GPs. There are also enhancements to their mental health programme, introducing an Infertility and Assisted Reproductive Therapy benefit, and they've only made small increases to co-payments, limits and deductibles.
Bonitas announced a weighted increase of 4.6% across all its plans for 2021, with individual plan increases ranging between 0% and 7.1%.
Leveraging the increased adoption of technology under lockdown, they've also added two new technology-driven plans for 2021. These are designed for 'economically active singles or couples' in larger metros with a focus on providing cover for chronic medicine. They've also added unlimited GP consultations, virtual dental and optical care, wellness screenings and contraceptives, among others.
They'll also be looking to develop their WhatsApp and virtual technology platforms, and will continue to offer their virtual-care platform to provide remote access to GP consultations and free delivery of chronic medicines. Screening of mental health and wellbeing will be done via the app, with effective care offered where necessary. Members will also be allowed to use their Wellness Extender benefit to pay for three months' subscription fees to Run/Walk For Life to help them get healthier.
Momentum Health offered members the opportunity to pay their medical aid contributions from their HealthSaver balances to ensure that they maintained their cover, and offered 24/7 telehealth advice via the Hello Doctor service free to all South Africans. They've called on South Africans to rally in the second half of 2020 with their '2020 2.0' reboot plan, which includes SMME webinars and a renewed focus on 'saving' a challenging year.
Understanding the gaps, and gap cover, is increasingly important
In assessing your medical aid needs and comparing medical aid costs, it's vital to understand what is and isn't covered by a prospective plan. Many doctors – particularly specialists – charge rates above those covered by some medical aids, which means that patients often have to foot a hefty residual bill.
A cost-effective solution to help you avoid having to pay for treatment is gap cover, effectively a type of short-term insurance that will help to cover the shortfall between your in-hospital costs and what your medical aid will pay.
It's neck-and-neck when it comes to rewards
Some medical aid schemes like Discovery and Momentum have rewards programmes, and they compared pretty well against each other this year. These programmes give customers benefits based on smart behaviour around their health – doing regular checkups, exercising at particular levels, eating healthily, and the like.
These rewards can take the shape of discounts at the till for healthy food items, reduced flight costs, lower-cost gym memberships and even cheaper movie tickets. There's a fee for joining Discovery's Vitality or Momentum Multiply, so make sure that you choose the right programme for your needs and also works for your pocket.
You (still) need to understand your medical savings account
Next year may look different from this one, but it'll still be important to understand your medical aid's Medical Savings Account (MSA). Medical Aid schemes also generally include an MSA, which is an amount made available at the beginning of each benefit cycle and is used to fund out-of-hospital costs.
It can be easy to deplete your MSA before the boost from the next annual cycle. If you find yourself in that position regularly, it may be time to check out some other medical aid options which may better cater to your needs with our medical aid comparison tool.
And remember, if you move to a new medical aid scheme, you'll have to reimburse the proportion of the MSA amount to the insurer you're leaving. However, if you upgrade or downgrade to a different policy within the same scheme, that won't necessarily apply.
This article is for informational purposes only and should not be construed as financial, legal or medical advice.