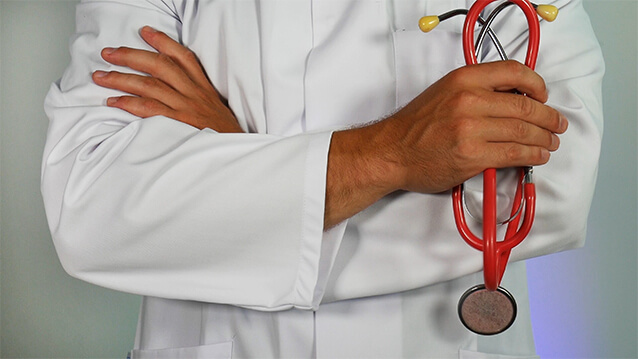 A medical aid scheme is a non-profit organisation, governed by a board of trustees, registered with the Council for Medical Schemes and operating under the Medical Schemes Act. The Council for Medical Schemes, established by the Medical Schemes Act, regulates the 80 medical schemes registered in South Africa.
Every medical scheme has to adhere to certain requirements, regardless of its size, helping give consumers peace of mind about the way any scheme they consider joining is governed.
How Schemes are Administered
All the funds paid to a medical aid scheme by its members go into a pool. Claims by members are paid from this pool of funds, according to the scheme's rules and the level of the scheme that the member is on. This pool of funds helps to ensure that the needs of all the scheme's members are cared for. The Medical Schemes Act requires medical schemes to maintain a pool of funds equivalent to 25% of the total annual contributions of its members to ensure that it remains sustainable. Since there are no shareholders in a medical scheme and that schemes are not for profit, all surplus amounts are re-invested and pooled to grow the amount of funds available to pay members' claims.
Medical aid schemes are also required to offer a minimum set of benefits to all members, known as Prescribed Minimum Benefits (PMBs). The PMBs cover a broad list of in-hospital procedures, accidents, and trauma-related admissions, as well as a list of 270 medical conditions and 25 chronic conditions. This means that the medical aid has to pay out for claims against any item on the PMB list. In terms of the Medical Schemes Act, a medical aid can't prevent anyone from joining, regardless of their age or health status. It's also not allowed to charge members who are on the same plan different premiums – so if you sign up for a particular plan within a medical aid scheme, you would pay the same rate as everyone else, regardless of age, health status, or medical needs. This means that you should be able to join any medical aid scheme you can afford, on any plan you like.
Which is Best?
Alexia Graham, Director of Hippo.co.za Advisory Services says that your own individual requirements will determine which is the 'best' medical aid scheme. "Most schemes have a range of product types priced according to the benefits they offer. Some offer additional rewards programmes – like Discovery's Vitality - that appeal to a certain customer type," she says. "It's important to understand what to compare and to understand certain macro factors about the medical aid scheme which can give insights into whether it's right for you – such as overall average age of the members on the scheme, year-on-year growth, claims patterns, etc., as these influence the sustainability of the product in the future.
Schemes that have strategies to attract younger clients – who bring with them lower risk and, as a result, fewer claims – work positively for the overall health of the scheme and benefits pricing for all members.
Bigger vs. Smaller
When opting to join one of the 'bigger' medical aid schemes, Graham says that one of the main considerations would be the scheme's bulk negotiating power with suppliers and providers, in terms of setting fees and tariffs, which influences accessibility for the members. "For example, hospital groups will engage in tariff negotiations with medical schemes to ensure that they get 'bums in beds', so the scheme with the largest membership footprint will have the most influence in these negotiations – and theoretically be able to secure the best price or best value for its members," she says.
By comparison, opting to sign up with a smaller provider can deliver good value for money, as they haven't had to deal with a large aging membership base. "The administrative side, including escalations, are also often easier with smaller providers as there is less red tape and fewer layers of management," says Graham.
Hippo's online medical aid comparison tool instantly sources medical aid quotes in real-time, for most of the medical aid schemes available in South Africa to give you a like-for-like comparison between the various schemes.
Disclaimer: This article is for informational purposes only and should not be construed as financial, legal, or medical advice.