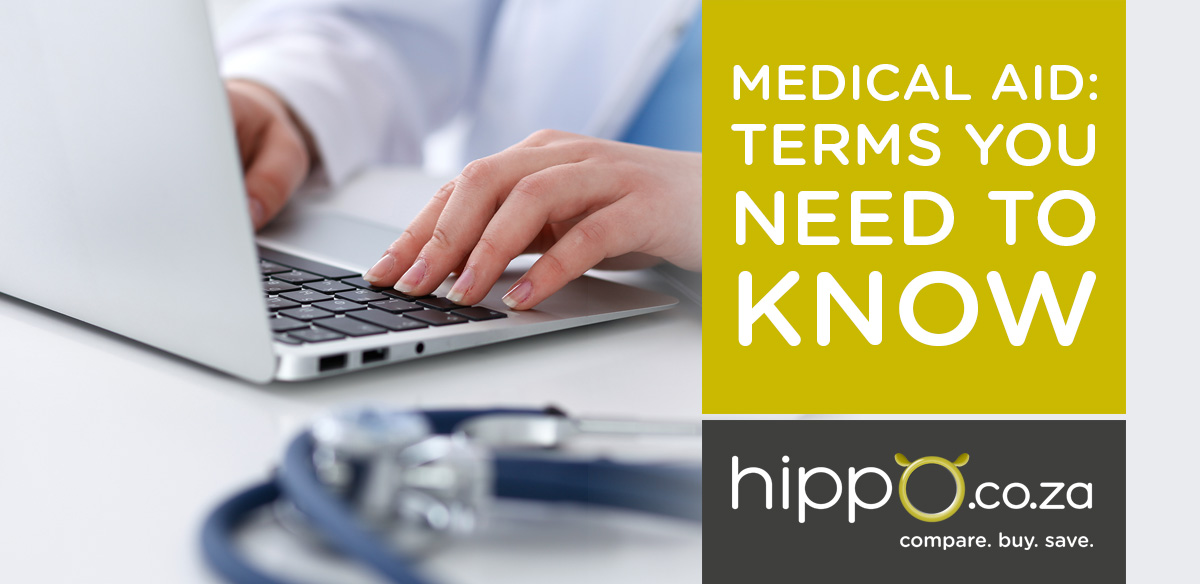 The time of year is fast approaching where schemes will announce their 2018 rate and benefit changes. So, it might be the perfect time to review your Medical Aid policy and decide whether you'll need to upgrade or downgrade your current plan. But, deciding on the right scheme or plan can be daunting, as you're constantly bombarded with Medical Aid jargon. Luckily, this year you'll be in the know. We've taken a closer look at some Medical Aid terms to help you understand what they mean, so you can make an informed decision.
Waiting period
Medical Aid schemes are by law required to accept anyone who applies for membership. Because of this, older and sickly members are also allowed to join even if they haven't contributed to the risk pool. To combat the risk, schemes can impose waiting periods. A waiting period is where you continue to pay the monthly contributions but you will not be entitled to any benefits.
Waiting periods can apply in the following instances:
If you have not been a member of a South African medical scheme for the past 90 days or longer;
If you voluntarily change medical schemes and have not been on your previous scheme for a period of two years or more;
There are two types of waiting periods:
A general waiting period of up to 3 months.
A pre-existing condition-specific waiting period of up to 12 months.
It is recommended that you find out whether any waiting periods will apply if you move from one Medical Aid to another. Waiting periods will usually not apply if you downgrade from one plan to another within the same Medical Aid scheme but may apply if you upgrade your plan.
What is a late joiner penalty?
A late joiner penalty is another way in which Medical Aid schemes can combat the increased risk of new members (who might be older and sickly) joining the scheme without having previously contributed to the risk pool. The Medical Schemes Act makes provision for schemes to apply a late joiner penalty to members when they are 35 or older and were not members of a medical scheme before 01 April 2001. Depending on the number of years that you have not belonged to a registered South African medical scheme, the late joiner penalty is calculated according to a prescribed formula.
The late joiner penalty will be added to your monthly contribution. Keep in mind that late joiner penalties do not expire after a certain amount of time as is the case with waiting periods. Late joiner penalties are imposed indefinitely.
Let's take a look at how a late joiner penalty could be calculated according to an example provided on Fin24:
Age upon application minus (35 + years covered previously) = the number of years the applicant was not covered.
A percentage is used to calculate the penalty:
0 - 4 years uncovered: 5% of total contribution;
5 - 14 years uncovered: 25% of total contribution;
15 - 24 years uncovered: 50% of total contribution; and
25 years or more uncovered: 75% of total contribution.
Amy is 41. She only belonged to a Medical Aid for three years from the ages of 28-31 when she worked for an insurance company.
So the formula to work out Amy's contribution would be:
41 – (35 + 3 years of previous cover) = 3
This means that Amy will have to pay a 5% late joiner penalty. If the normal monthly contribution for the option she has chosen comes to R2 500, she would have to pay an extra 5% which would come to R125, making her total monthly contribution R2 625.
What are Prescribed Minimum Benefits (PMBs)?
A defined list of benefits/treatments for which all Medical Aid schemes in South Africa have to provide cover for in terms of the Medical Schemes Act, regardless of the benefit option you have selected.
Medical Aid schemes have to cover the costs related to the diagnosis, treatment and care of:
any emergency medical condition;
a limited set of 270 medical conditions; and
25 chronic conditions.
Refer to the Council for Medical Schemes website for more information on PMBs or click here for the Chronic Disease List (CDL), which specifies the chronic conditions covered in this section of the PMBs.
Solvency ratio
Regulation 29 of the Medical Schemes Act requires all medical schemes to maintain accumulated funds of at least 25% of gross annual contributions. The required 25% reserve ratio is to ensure the financial sustainability of Medical Aid schemes and to provide peace of mind to consumers. It is recommended that you discuss your chosen Medical Aid scheme's solvency ratio with your financial advisor.
What is a DSP?
A designated service provider (DSP) is a group of medical service providers (doctors, pharmacists, hospitals, etc.) that is selected by a Medical Aid scheme as preferred providers. Scheme members are encouraged to make use of these preferred providers to reduce costs and to enjoy lower or no co-payments.
Co-payments
A co-payment is a portion of the cost of a procedure for which the member is responsible. Co-payments usually apply if members choose not to use the DSP selected by their scheme. This could either be a percentage co-payment or the difference between the DSP's tariff and the amount charged by the provider you visited. Schemes' often also impose co-payments on certain in hospital procedures like scopes and scans or specialised dentistry. This is common across most medical aid options.
Conclusion
The purpose of a Medical Aid is to help you pay for treatment received at a private healthcare facility or from a GP/specialist. Without Medical Aid, you might have to rely on overburdened state healthcare facilities or fund the costs out of your own pocket. Having Medical Aid cover in place could help you avoid unnecessary financial stress. And, now that you know more about what the different Medical Aid terms mean, you can make an informed decision when choosing your plan/option for next year. Keep in mind that if you want to switch plans within your current Medical Aid scheme, it is best to do so before the end of the year.
Disclaimer
This information is provided for informational purposes only and should not be construed as financial advice.
Sources:
https://money101.co.za/medical-aid-waiting-periods/
http://www.fin24.com/Money/Health/Medical-schemes-late-joiner-penalties-20150203
https://www.medicalschemes.com/Content.aspx?141
https://www.medicalschemes.com/medical_schemes_pmb/designated_service_providers.htm
http://www.medicalschemes.com/medical_schemes_pmb/chronic_disease_list.htm