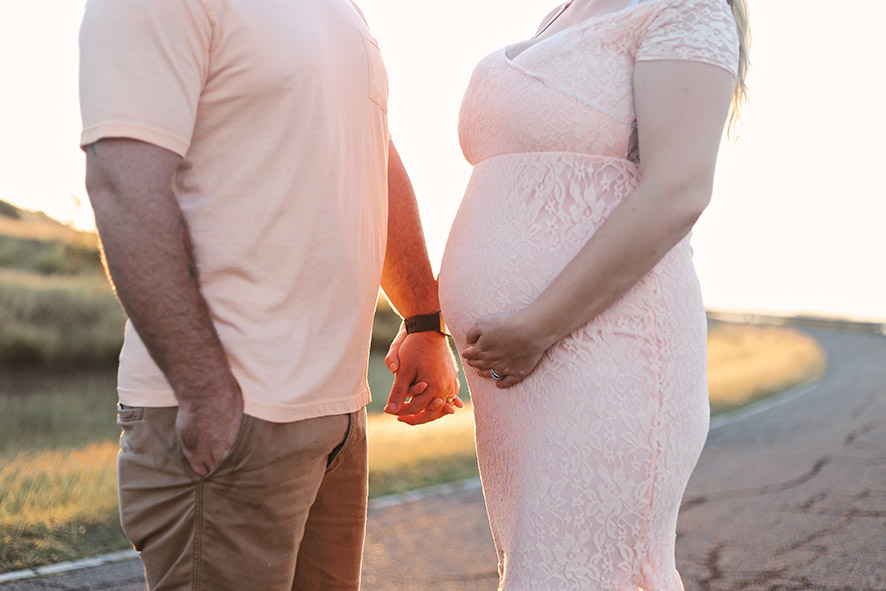 The word 'honeymoon' comes from the old English phrase 'hony moone'. 'Hony' referred to both the sweetness of a new marriage and to the mead made from honey that was often given to newlyweds in Europe. 'Moone' referred to the length of time this period of sweetness lasted, usually about a month.
What is a babymoon?
The idea behind a babymoon is similar. It's a romantic break away from the real world for you and your partner before the baby arrives.
Couples usually take one in the second trimester when the risk of miscarriage is much lower and some of the pesky pregnancy symptoms, like morning sickness, are gone.
If a babymoon sounds like a fantastic idea to you, here are six reasons why you should take one.
1. Getting some rest
Creating a little human is hard work! Fatigue and exhaustion can affect moms-to-be constantly. A chance to relax and sleep all you like makes this the best reason to go on a babymoon.
2. Connecting with your partner
Your lives are busy. With work, family, and friends, making quality time can be difficult for many couples. When your baby arrives, having time to connect with your partner alone will be nearly impossible for a while. On a babymoon, it's just the two of you to help strengthen your relationship even more.
3. Observing other parents
Screaming babies on an airplane, children throwing food in a restaurant, and yelling parents – before these things may have annoyed you. Now it's like watching an informative documentary. On holiday you're bound to see plenty of kids and parents; watch and learn from their behaviour.
4. Getting time away from baby things
Becoming a first-time parent is thrilling. From the moment you get that first positive pregnancy test, you'll probably start planning your life around the baby. There's no doubt it's enjoyable picking out a name, guessing the gender, and buying the cutest clothes you can find. However, it also comes with some less enjoyable admin, like organising your medical aid coverage or deciding on a hospital or birth centre.
A babymoon gives you a chance to get away and switch off from the organisational chores that comes with having a baby.
5. Taking fantastic pregnancy photos
Vacationing at a seaside resort, waking up in the bush at sunrise, or posing in an ancient European city will make your #preggybelly game strong. Not only could your bump have a picturesque backdrop, but the fresh air and carefree attitude can give you both a healthy photogenic glow.
6. Having a final financial indulgence
There's no way around it; babies are expensive. All of your financial planning will revolve around your child for at least the next two decades. When you're expecting, it's important to begin financial planning as soon as possible, and even a babymoon should be planned around the upcoming costs. However, if you can afford it, this might be the last time for a while that you can truly splurge on yourselves financially.
The time of your pregnancy is fleeting. Soon your life will change dramatically. A babymoon is a wonderful way for you and your partner to take a well-deserved break and really enjoy these final months before you become parents. Find a holiday experience that suits your budget with the hippo.co.za comparison tool and start planning your babymoon today!
Sources: Dictionary; Moms
Prices quoted are correct at the time of publishing this article. The information in this article is provided for informational purposes only and should not be construed as financial, legal, or medical advice.