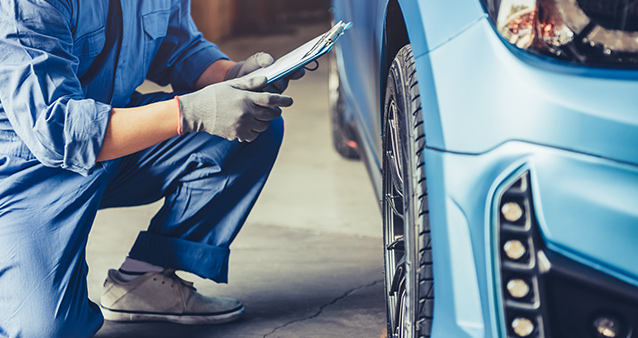 Banging your head against your (home) desk because of insurance-claim issues? Here are ideas to resolve things with your insurer without involving the ombudsman. Hint - start by doing your homework...
Someone dinged your car, your geyser burst in the middle of dinner or a freak storm took a chunk out of your roof, and for some or other reason your insurer won't accept your claim. There's an ombudsman for that, right?
You guessed it... the answer is yes... and no. While the Ombudsman for Short-term Insurance (OSTI) is indeed there to resolve disputes between short-term insurance companies and their clients, there may be quicker ways to resolve your dispute. And although the OSTI will consider your complaint, even if you havent tried to address it with your insurer, it's a good idea to try and resolve it yourself with your insurer first, says Senior Assistant Ombudsman Thasnim Dawood.
So what should you do about your dispute before you approach the OSTI? We picked Dawood's brain for some ideas.
Never heard of the Ombudsman for Short-term Insurance? Read on
The OSTI is an independent arbiter, settling issues between short-term insurance companies and their clients, the insured. The OSTI examines information brought before it when the parties are unable to resolve a dispute, they then make recommendations that are guided by law and the principles of fairness and equity.
What to do when things go south
1. Understand your policy's wording
The wording of the contract between you and your insurer is the first reference point for any claim, says Dawood. So before going any further, and to help speed up any resolution process, make sure that you understand what you are, and are not covered for.
"Familiarise yourself with your policy's wording, which outlines the terms and conditions of your policy, your obligations and your rights. Some complaints are caused by misunderstandings, either on the part of the insurer or [the] insured, and these issues are actually generally quite easy to resolve once the parties understand each other and the obligations of the contract between them."
Using a comparison tool can help you make decisions about the type of cover that is right for your needs and your budget, but it's essential to ensure you understand the terms of your cover from that all-important policy wording document.
2. Keep calm and claim
As mentioned earlier, Dawood says it can be helpful if the insurer has had the chance to consider your rejected claim first, and attempted to resolve it. "Even if the issue isn't resolved by the insurer, the act of submitting it and having it investigated may give the insured more information about the matter, which can assist in the submission of a more comprehensive complaint to [the] OSTI," she says.
3. Keep your door open
Once an investigation is underway, it's important for clients to cooperate, adds Dawood. If an assessor wants to see the damage to a building or vehicle, make yourself available and provide any information they request to validate the claim.
But it's not just about playing nice – only once all the information has been accessed can an investigation by the insurer's internal mechanisms or OSTI take place, so denying them the opportunity to gather relevant data will likely only mean more cold morning showers or undercover driving in cap and shades.
And the most common disputes are...
Having trouble with your car claim? You're not alone. According to the OSTI, the most common types of disputes it's asked to deal with are around motor vehicle insurance, and building and household insurance.
Rejected claims are generally the major bugbear, followed by complaints about delays in insurers addressing claim outcomes.
Dawood also says that service-related issues between the insurer and the insured generally don't fall within the OSTI's mandate, but complaints related to service delivery under the terms of the policy wording do. Other complaints are around non-claim-related policy disputes, such as policy changes, policy cancellations or lapsing and service-related issues.
Read more: Introduction to Car Insurance Companies in South Africa
2019 – a roundup of claims
You can access the OSTI 2019 annual report here and see for yourself how different insurers fared on various metrics, including which were able to resolve customer complaints without needing a ruling from the ombudsman.
This article is for informational purposes only and should not be construed as financial, legal or medical advice.