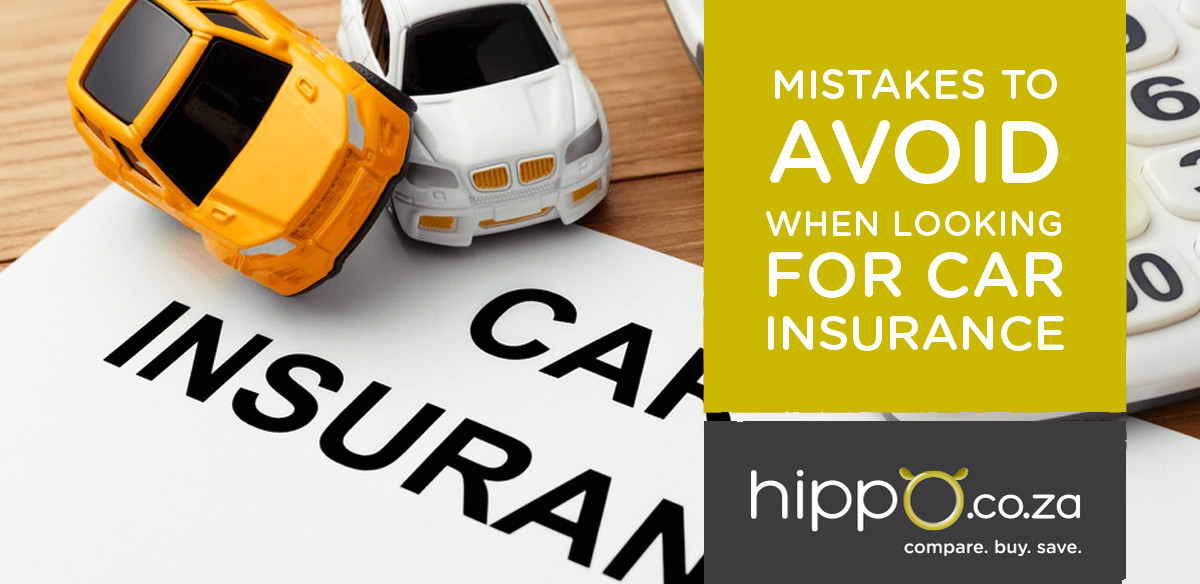 While Car Insurance is not legally required for car owners in South Africa, many of us would agree it's important cover to have. Fixing parts that have been damaged in an accident, whether your fault or not, can be costly and Car Insurance is a good financial fall back drivers can have to protect themselves when it might happen. Unfortunately, in South Africa, 65% - 70% of cars in the country are not insured, leaving a large number of drivers potentially financially insecure in the unfortunate event of an accident.
Whether you've just bought your first car, or already have a car have in mind, there are a number of pitfalls you can avoid when comparing Car Insurance quotes. Remember these tips the next time you're on the hunt for Car Insurance, and make sure you end up with a deal that suits your needs and budget.
Not comparing
Petrol prices are up, and so is the general cost of living, but that doesn't mean drivers should go for the first deal they see and can afford. Every car insurance company has different offers that include different benefits at different prices, and what may seem the most affordable, may not offer enough cover. On the other hand, don't expect a more expensive option to be a good deal just because you are paying more. You can be over covered, and end up paying for benefits that don't apply to you or your car.
Find a range of deals that suit your budget, and take a good look at what each deal offers before you make your final choice. Your choice should be the deal that not only offers you an affordable rate, but also one that benefits the type of car you own and lifestyle you lead. If you're unsure of the fine print, or need terms and conditions to be explained, don't hesitate to consult the advisors from the companies you are in contact with.
Going for the cheapest quote
Affordability is an important factor to consider when searching for quotes, but it should not be the only factor. Consider elements such as how much time you spend on the road, where your car is parked during the day and night, and if you're the only driver or if you share it with a partner. These factors will determine whether or not the cheaper deals match your potential risks.
Being dishonest
It may be tempting to claim fewer driving hours, a no accident record, or that your car sits behind a gate at night, in order to be offered a cheaper rate, but lying on a legally binding policy document could result in a claim being rejected if facts are found to be to the contrary. Additionally, the quotes you will be given will be incorrect, as they're based on incorrect information.
The same rings true if the information you originally supplied has changed. If, for example, you move further away from work and spend more hours in traffic, or move into a gated community where your car is safer at night, it is advisable to update this information with your insurer, as it might affect the rates you pay.
Once you have chosen a policy best suited to your needs, be sure to read over any fine print and ask any questions for clarification before you sign. Once you are happy that you understand exactly how much your monthly premiums will be, and what you are and are not covered for, you can rest assured you are covered sufficiently.
Disclaimer: The information in this article is provided for informational purposes only and should not be construed as financial or legal advice.