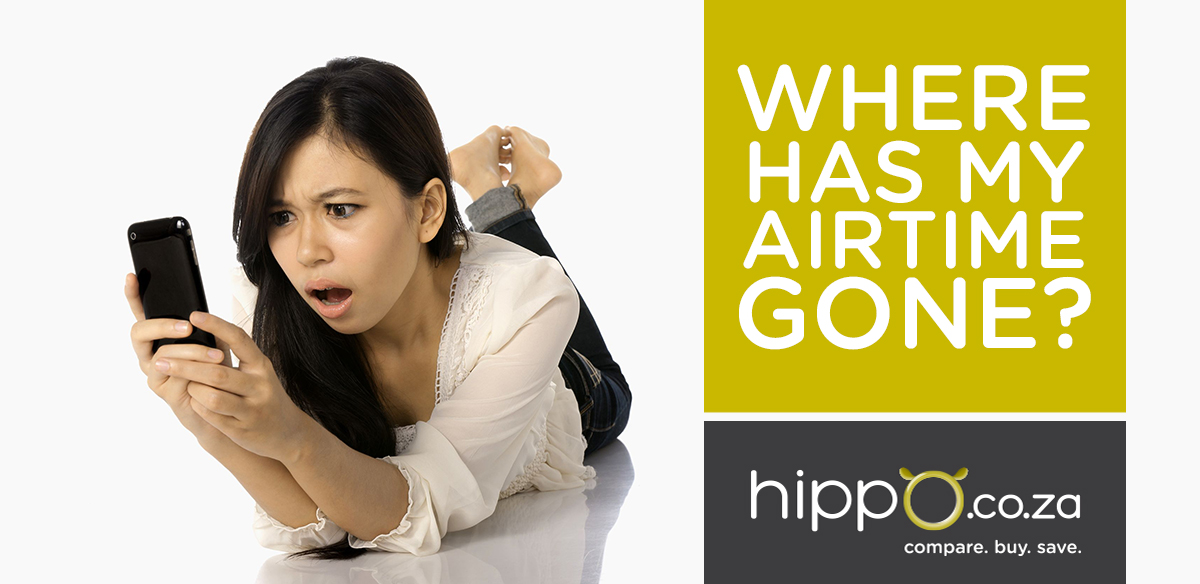 Over the years, many South Africans have asked this one simple question, "Where has my airtime gone?. In response, there have been many answers from providers, some have been useful while others have seemed too vague or shifted responsibility. In this article, we'll look at the most likely causes of airtime loss and what you can do to manage your data effectively. We'll also take a look at how you can protect your privacy and data. While our goal is to protect your data, remember to also protect your hardware with Cellphone Cover.
#1
Internet browsing data costs
In an interview with 702, network operators give a detailed explanation on why we as consumers don't seem to understand Internet browsing data costs. Firstly, they refer to Long Term Evolution (LTE). LTE is 4G wireless broadband technology that provides significantly increased peak data rates with the potential for 100 Mbps downstream and 30 Mbps upstream, reduced latency and scalable bandwidth capacity.
But what does all that mean? It means that we're burning more data, faster than we might think and according to international sources, operators are excited about that. It's like driving. The faster you go the more fuel you'll burn.
As discussed in the interview, people tend to underestimate the data cost of uploading high-resolution images to social media platforms. Because our phones are now capable of taking high-quality images, we often forget that their file sizes increase – which in turn consumes more data. Remember that your phone is loading all of those pretty pictures every time you browse a friend's Facebook wall, for example.
It's not only high-resolution images that could be depleting your data - viewing, downloading and uploading videos could be another culprit. You might have noticed that many videos automatically start playing when browsing certain social media platforms. If you're not connected to Wi-Fi your mobile data will be used to load these high-quality videos. Luckily you can easily change the settings on your cellphone, just follow the instructions below:
On the Facebook mobile app: Select 'Settings' - 'Account Settings' - 'Videos and Photos' - 'Autoplay' - 'Never Autoplay Videos' or 'On Wi-Fi Connections Only'.
On the Twitter mobile app: Select 'Settings' - 'Video Autoplay' - 'Never play videos automatically' or 'Use Wi-Fi only'.
On Instagram: Select your profile – 'Options' - 'Cellular Data Use' (under Settings) - 'Use Less Data'.
Solution: Be smart when it comes to data usage by changing the settings on your smartphone. Keep in mind that the data package which used to last you a full month a year ago (or even six months ago) will not last as long today, due to the larger file sizes of the content you're loading.
#2
Automatic updates
Updates happening in the background are another major culprit of airtime or data depletion. Apps and phone software will automatically update and consume a lot of data unless you implement manual controls to stop them. This is particularly important as a GeoPoll and World Wide Worx Mobile Africa 2015 study[i] found that South Africa leads in app downloads when compared to other African countries. The survey found that 34% of South African cellphone users are downloading apps from app stores.
Considering how fast technology advances and the rate of software updates these days, if you have 10 apps on your phone you could be faced with 20 updates per month. So if, for the sake of argument, each update was 5 Megabytes (MB) in size you could multiply that by 20 and you'd have lost 100 MB of data without browsing a single page yourself.
This leads to the question of why providers don't have these deactivated by default. One reason is that a prolonged lack of updates can eventually prevent software from working and make your phone act up.
Solution: Disable automatic updates but be sure to manually update essential apps if required.
#3
WASPs
A Wireless Application Service Provider (WASP) is a mobile service that creates and distributes mobile content to users via a network operator. The content can be anything from ringtones and wallpapers to sports updates and weather reports. Essentially, they're 3rd party entities who are responsible for a lot of the subscription services which you're bombarded with, ranging from R7 to R45/per day subscriptions. WASPs have a poor public image and are often accused of mass debiting mobile users in South Africa without their knowledge, with no accountability for returning funds.
The Wireless Application Service Providers' Association (WASPA), which is the regulatory body for all WASPs, stipulates that WASP members are responsible for honest and transparent communication towards customers. Under the WASPA's 'rules of conduct' customer support must be easily available.
Even with these regulations in place, many customers feel that they are being ripped off by their network provider when they realise that hundreds of Rands have been deducted from their account. While it may seem like they didn't have a say in the matter, customers should be aware that at some point they may have pressed a button that inadvertently had them agree to receive content on their cellphone.
Consider the following scenario: You regulary search and download your favourite music online and based on this recurrent activity, WASPs are able to tell what your online interests are. You will then receive a SMS or online message that provides a link to what may seem like relevant content. When you click on the link, your network provider takes you to a new mobile website that supposedly contains the content you're looking for. But, before viewing or downloading the content, you have to subscribe to the service.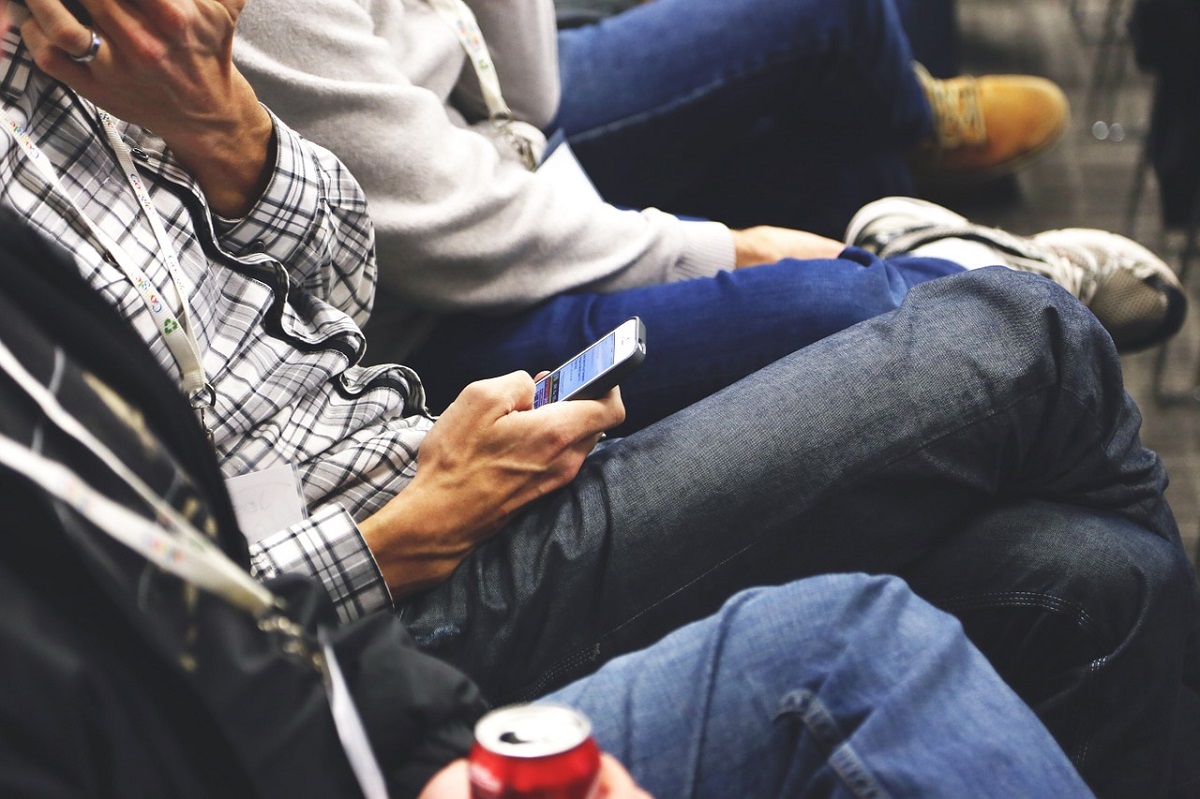 Sometimes, customers are so eager to receive the content they've been looking for that they click 'subscribe' without reading the terms and conditions. Customers wrongly assume that they will be charged a once-off amount of R7 instead of reading the fine print which states that they will be billed R7 a day. It may seem like an insignificant amount but can cost you well over R200 every month.
Many customers who receive direct marketing communication from WASPs are left in the dark as to how these subscription services got hold of their details. This also raises concerns on confidentiality and customer privacy.
"Personal information, including a customer's cellphone number, is gathered by digital marketers of WASPs in order to build an audience for their brand," says Everlytic, a leading supplier of cloud marketing software for email, mobile and social channels. "This can be requested (within reason) by means of a number of audience growth tactics such as website subscription forms, competitions, pop-up forms and account registration that requires a subscriber to enter their cellphone number."
Fortunately, the WASPA's 'rules of conduct' make provision for the protection of consumers and their personal details. For example, a subscription service is required to reveal the sources from which the recipient's contact details were obtained to the WASPA and not provide a customer's cellphone number to any other party.
"Subscription services should be clear and transparent about why they are requesting a customer's information and how they are going to use it. They should be truthful and upfront, and if a customer wants to find out more about their brand they will reciprocate by providing WASPs with some basic information."
To check whether you're signed up with any WASP, or to unsubscribe, you can dial *1331*1# if you are a Cell C user, *141*5# if you are a MTN user, or SMS "STOP ALL" to 30333 if you are a Vodacom user.
Solution: If you think you may have been stung by a WASP there are now easy ways out of it. Not too long ago the major providers released USSD (Unstructured Supplementary Service Data) strings which send an instruction to your provider to cancel any or all WASPs to which you may have subscribed (even if you didn't know it). Those USSDs can be found here.
How can you protect yourself?
When it comes to how mobile users can better protect themselves, online news and media aggregator SA Breaking News, told us that:
"While mobile networks maintain they cannot deduct data and airtime from your phone without you requesting it from your SIM, many consumers have complained of disappearing data without them accessing the Internet.
In most of these cases, data is vanishing without the consumer even being aware of it. So what can you do about it? If you are the only one using your SIM, and you own a smartphone, you can monitor which applications on your phone are consuming the most data, and how often they are in use.
Top rated apps that monitor your usage include Onavo Count, Data Usage and 3G Watchdog."
So, if you find yourself wondering where your airtime has gone, consider our three points above and remember that protecting your data can be as important as protecting your hardware through effective Cellphone Cover
[i] IT News Africa (2015), http://www.itnewsafrica.com/2015/04/study-reveals-african-mobile-phone-usage-stats/