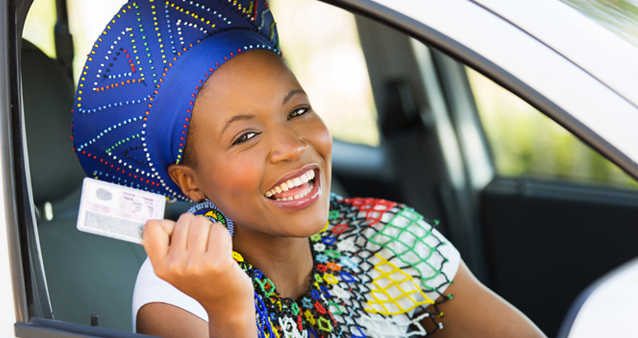 The time has come for you to renew your driver's licence and you're probably already dreading dealing with all the admin, especially given the complications of the COVID-19 lockdown. Our quick guide to renewing your driver's licence will help you get it done in no time.
First, know your dates
Your driver's licence must be renewed at least four weeks before it expires. If you've left it late and your licence has already expired or is close to expiring, you'll need to apply for a temporary driving licence as well, which is an added expense. (Luckily your temporary driver's licence will be issued on the spot.)
The good news is, the grace period has been extended for the third time and now stretches all the way to 31 March 2022. As per the Government announcement, if your driver's or learner's licence, or professional driving permit expired between 26 March 2020 and 31 August 2021, your licence will remain valid until 31 March 2022. However, that doesn't apply to licences that renew this year.
If your licence is reaching the end of its days, first make sure you contact your local Driving Licence Testing Centre (DLTC) to check they have actually reopened. Sadly you can't renew online as every licence renewal requires fingerprints and an eye test. Sad but true!
Sound like too much hassle? Maybe, but the alternative is way worse. Driving on a public road in SA without a valid driver's licence is a criminal offence that could even land you in prison.
How to book your driver's licence renewal
Once you're sure the centre you want to visit is open, make an appointment by phone or online using the National Traffic Information System online booking service.
What to take with you when going to the traffic department
Here is a list of all the requirements for renewing your driver's licence. (And don't forget your trusty facemask!)
Eye test: This can be done at a DLTC or you can have your eyes tested at your nearest optometrist and submit the report with your licence-renewal application. The eye test is included in the overall licence-renewal price, but the optometrist may charge you a separate fee if you go that route.
Fingerprints: Your fingerprints will be taken at the DLTC and cannot be done beforehand. The fingerprinting is also included in the overall cost of the licence renewal.
Identity document: In order to confirm your identity, you will need to bring either your original identity document (ID), your old driver's licence or a valid South African passport plus a certified copy of whichever of these documents you bring. One of the easiest ways to get your documents certified is simply to visit your nearest police station with the original document and a photocopy to have the copy certified. This is a free service at any police station.
ID photos: Most DLTCs in South Africa will take the photographs at the centre itself so you don't need to bring your own photos. However, it's a good idea to get four black-and-white ID photos taken beforehand, in case there's a problem with the system. The photos taken by the testing centre are included in the licence-renewal fee, but taking photos elsewhere will incur a separate charge.
Proof of address: A utility bill is usually the easiest proof of address. If the bill is not in your name, the owner of the bill will need to write and sign an affidavit confirming that you live at the address. Take the affidavit and the bill with you. If you live in an informal settlement, bring a letter with an official date stamp from your local ward councillor confirming your residential address.


How much does it cost?
The cost of renewing your driver's licence depends on the local licensing office you use, as municipalities charge their own rates. The expected price is around R250, but it's best to contact the renewal office to confirm. Most offices will accept cash or card payments, but cash is king obvs, in case the card system is temporarily offline.
How long will it take?
Your driver's licence renewal can take anywhere between four and six weeks, depending on system interruptions and efficiency. And with the COVID lockdown lag you should expect delays. There's an option to get notified via SMS once your driver's licence is ready for collection, which you opt into during the process. When collecting your new driver's licence card, you simply need to take your proof of payment (original receipt) and your ID along with you.
So you see, renewing your driver's licence isn't as bad as you feared. As long as you're prepared and take along all your documents, you'll soon be free from worrying about it for another five years.
Will my insurance pay out if my car or driver's licence expires during the grace period?
Karabo Kopeka, head of claims at MiWay Insurance, says yes: 'If your licence has expired during this period, it will still remain valid for the duration of the government-announced validity period. As such, a licence that has expired within this period will not have an adverse impact on the outcome of your claim.'
However, it is always worth checking with your specific insurer as to what their protocols are in such a situation. Kopeka also advises that you keep receipts for the application of your new driver's licence in the car with you, or on record.
Driving without a licence is a massive gamble
Remember, driving around on an expired licence is a huge risk. With lockdown patrols and roadblocks at what feels like every turn, you are risking a fine. Not only that, should you be in an accident in which you are at fault, your car insurance holder may very well refuse to cover your claim, which may be a hefty one especially if you have to pay damages to the other party's car or property.
Hippo's comparison tool means you can compare car insurance quotes side by side in just a few minutes. Find a deal that suits you today.
This article is for informational purposes only and should not be construed as financial, legal or medical advice.