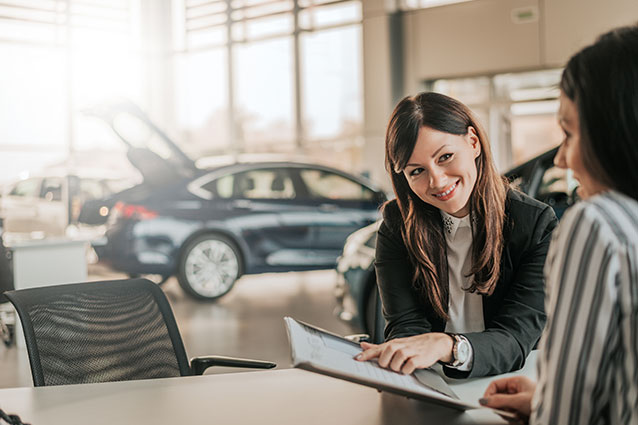 If you've found the car you love but it's too expensive, you're not alone. Most people don't have enough cash available to buy a car outright, which is why they turn to car financing.
Among the most trusted ways to finance your dream car is by using an accredited financial services provider. They lend you the money to buy the car and you repay them monthly until the loan is paid off. These are usually well-known banks and financial organisations, like those you'll find when comparing vehicle financing options on hippo.co.za. These accredited financial institutions are regulated by laws and governing bodies that ensure consumers' rights are protected.
For those who can't get credit to take out vehicle financing, there are other riskier options, like loan sharks. These are people or organisations who offer financial assistance with incredibly high interest rates and instalments, ultimately making it nearly impossible to afford a car, leading the buyer further into debt.
In South Africa, you may have heard of a third option, known as rent-to-own vehicle financing. Where does this method fit in? Can it be trusted or is the risk greater than the potential reward? Let's look at what rent-to-own car financing is and then decide if it's a good option for you.
Rent-to-own car financing explained
The idea of rent-to-own financing is that you can rent a vehicle for a set period of time, after which it becomes yours.
Generally, buyers put down a deposit and then make payments on a weekly or monthly basis. While they're in possession of the vehicle, they are responsible for the maintenance and running costs. They rent the car for an agreed-upon period, usually 12, 24, 36, 48, or 60 months.
Sounds like regular old car financing, doesn't it? Not quite. There are a few key differences. Let's have a look at them, the good and the bad.
Qualifying for rent-to-own financing
Usually, rent-to-own financing providers only ask you to provide your ID, proof of residence, and a payslip, as you'll need to show you can afford the rental payments. You don't need to have a good credit history as they won't take this into account when considering your application. This makes qualifying for a car much easier than it is with traditional car financing methods.
Less financial commitment
Unlike traditional vehicle financing, with a rent-to-own option, you can rent a car for a short period of time without having to financially commit to the full purchase. Many rent-to-own deals are week-to-week or month-to-month, so if you can no longer afford the payments, you can give the car back to the provider and simply stop paying. While you will lose the money you've already paid towards the car, your credit history won't be affected.
Deals come with car insurance
With new cars, they may package the deal with car insurance, roadside assistance, and a vehicle tracking service in the total rental cost. This may sound like a good deal, but be aware that you may be obliged to use the car insurance included in the contract; you might not be able to compare car insurance quotes online yourself to get a better deal.
End-of-term fees
If you make all of your monthly payments on time for the entire term, you'll be given the opportunity to buy the car and own it yourself. However, some companies may require a final fee to be paid in order for you to take ownership of the vehicle.
High interest rates
Many rent-to-own vehicle providers add a high interest rate to their deals – much higher than traditional car financing – sometimes making payments so expensive that it's all but impossible to keep up.
Cars are rented for more than they're worth
Many rent-to-own car financing companies charge customers such high rental prices that consumers end up paying up to twice what they would on the auction price of the vehicle.
Repossessing rent-to-own cars
One implication of rent-to-own deals is repossession of the car when consumers can't afford the payments anymore. Section 127 of the National Credit Act (NCA) gives consumers the option to voluntarily surrender their vehicle. However, if they don't want to surrender the car, it starts to get tricky, because not all of these types of agreements fall within the scope of the NCA. Many rent-to-own companies simply repossess the car immediately if a consumer can't pay – sometimes within a week of non-payment. This is very different to credit providers who must abide by the NCA; they may only repossess a vehicle if they have a court order that authorises them to do so.
Convenience at a cost
Avitha Nofal, a legal adviser at the Credit Ombudsman's office, stated that it's a convenience at a huge cost. 'Before you rush out to look for your new car or workhorse, be warned that rent-to-own is not the consumer's friend: you're paying far more for the goods, the interest rate is astronomical, and many such companies target the financially vulnerable consumer. The longer the contract, the more you're going to pay.'
Is rent-to-own the right option for you?
It's important that car buyers are informed about decisions regarding their personal finances. Rent-to-own deals may sound like the quickest road to vehicle ownership, but consumers are encouraged to educate themselves about what they're committing to before entering into such a deal.
Here are eight important considerations that could help you decide if a rent-to-own car financing agreement is right for you:
Determine how much you'll be paying for the vehicle in total and compare it with the price of buying the same vehicle directly from a dealer.
Find out what's included in the car insurance policy and what the excess is if you were to claim.
Can you rather sign-up for a car insurance policy at your preferred insurance provider?
How old is the vehicle? If it has high mileage, does it include a maintenance plan?
Who is responsible if the vehicle breaks down and must it be taken to their approved workshop?
Will you be charged late-payment fees? Can you ask for an extension or make arrangements to pay an instalment later if necessary?
Are you able to pay all outstanding fees before the end of the term and, if so, does an early settlement penalty apply or will you receive a discount?
Do you really need a new car now or is it something you want? Remember, if it's not an emergency, you can always save up to buy a car later.
Rent-to-own car financing deals can be a good way for consumers with bad or no credit histories to enter the car-buying market – if the deal is fair. However, it's recommended you research all the details thoroughly to make sure you're not wasting money, either by paying far too much for the vehicle, or by giving it back in a few months' time when you can no longer afford the payments.
Disclaimer:
This article is for informational purposes only and should not be construed as financial, legal, or medical advice.