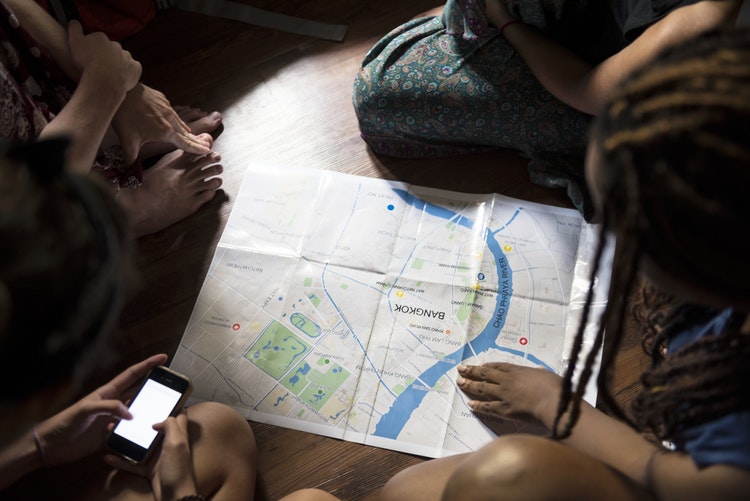 Travel visas can be an expensive hassle costing well over a thousand rand. Often, you'll need to book an appointment at the nearest consulate or embassy, and before they will grant you a visa, you need to provide proof of holiday accommodation, return tickets, your financial standing, and the purpose of your visit.
Types of Travel Visas
If you intend to travel outside South Africa purely for a holiday, there are two types of visas you need to be familiar with.
Transit Visa
Non-direct flights can help save money on air fares but means you'll stop over in one or more countries for a few hours, where you may be required to have a transit visa. Depending on the stopover country and your country of origin, you will either receive a transit visa upon arrival, or you will need to apply for one before you depart for your holiday. Always check before departure and when applying for your tourist visa at the same time, as different countries have different rules and regulations.
Tourist Visa
Also called a travel visa, this allows you to travel around your destination country. It provides for a limited amount of time you are allowed to spend in the country. Any business-related activities are not allowed on a tourist visa.
Visa-free Travel
If the cost and hassle of obtaining a visa for a holiday daunting, consider visiting a country that offers visa-free travel for South Africans.
Here are some of the regions and countries you can visit without a visa if you hold a South African passport:
Africa
Asia
Hong Kong

Philippines

Singapore

Thailand
Europe
Republic of Ireland

Georgia

Kosovo
North America
Grenada

Jamaica

St Lucia

Cayman Islands
Oceania
Fiji

Cook Islands

Vanuatu
South America
Argentina

Brazil

Chile

Venezuela
Do any of these destinations call to your adventurous heart? We can help you get there. Whether you're planning a trip to a visa-free country or not, hippo.co.za compares some of the best travel deals in South Africa, so start planning your next trip today!
Sources: Travelstart; BusinessTech
Prices quoted are correct at the time of publishing this article. The information in this article is provided for informational purposes only and should not be construed as financial, legal, or medical advice.