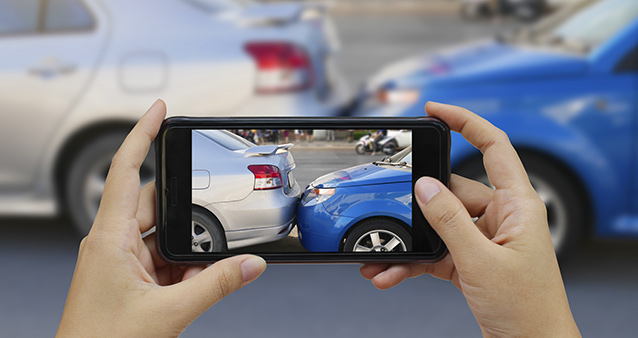 Third-party liability insurance only can seem like a cost-saving option over comprehensive insurance, but an incident involving your car could end up costing you more than you bargained for.
Having saved up for his new four-wheeled pride and joy, Jackson has an important decision to make about car insurance. Third-party only liability insurance will leave him with some extra cash every month to help pay for petrol and expenses, but comprehensive insurance comes with additional peace of mind, with his new VW Polo covered for a wider range of risks or incidents. So which does he pick?
What third-party liability insurance covers
Getting back into the morning commute routine has been a little tricky for Jackson, and after hitting the snooze button a few times too many, he's rushing to get to work on time. As he approaches an intersection, the traffic light goes yellow, so he slows down. But the car behind doesn't get the memo and it hits him in the boot area. Both he and the other driver are fine, but his dope new wheels have taken quite a knock.
Since he signed up for third-party only insurance – because it was cheaper, and extra cash is king right now – the good news is that he's covered for the damage done to the other car. The bad news, however, is that he'll have to foot the bill for repairs to his car, from his own savings.
Had he financed the car, the contract would most likely require him to opt for comprehensive car insurance. But let's say he bought it cash...
Read more: Why Cancelling Your Car Insurance Is a Bad Long-term Financial Decision
The claim process for the other party is pretty simple, but Jackson now faces some serious panel-beating costs to return his Polo to an operational condition. If the car had been a write-off, he would lose everything, and still have to find a way to get to work every day.
What comprehensive car insurance covers
Let's look at the same scenario, but from a different perspective: Jackson's car still needs fixing after the incident, but comprehensive insurance eases the pain by paying to fix the other car and his own. The money he'd have saved by opting for third-party only insurance would never have covered the tens of thousands of rands for rebuilding his ruined car. The comprehensive policy also covers him against plenty of other types of claims, which can come in really handy.
Compare notes
Looking at the difference in cost between third-party only and comprehensive insurance cover for his car – and depending on a host of data that make up his risk profile – the cost of third-party only liability insurance can be as little as 20% of the price of comprehensive cover.
But would he really be squirrelling away the other 80-odd percent each month in case of an emergency? Say his third-party only quote had come in at R200, and a comprehensive quote at R1 000. Even if he put away the R800 he was saving each month for a vehicle-related emergency, he would have had to save that R800 for 37 months (over 3 years – nearly as long as the repayment term on his car!) to have enough to cover the R30 000-odd repair bill.
So while basic third-party only liability insurance looks like a less-expensive option than comprehensive, it won't cover Jackson in the event that his car is written off or stolen. Comprehensive insurance looks like an expensive option, but it's most likely much better in the long run.
The Hippo car insurance comparison tool helps you make the right choice
Use Hippo's easy-to-use comparison tool to get a variety of quotes on your car insurance – for Third-Party Only, Third-Party with Fire & Theft Cover, or Comprehensive cover, with terms and an excess that meets your needs. You can compare benefits and see exactly how far each policy will cover you, so you can find just the right one.
This article is for informational purposes only and should not be construed as financial, legal or medical advice.