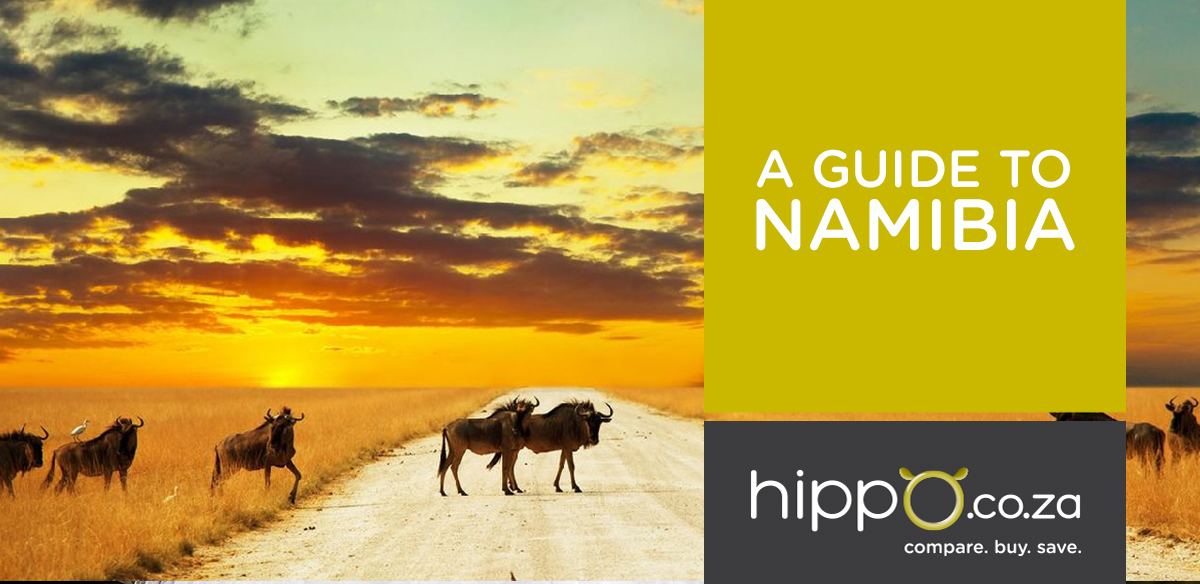 Home to the Namib, the oldest desert in the world, Namibia is a vast Southern African country that offers an abundance of outdoor adventures and tranquil escapes. As the 34th largest country in the world, Namibia also has one of the lowest populations in the world, at only 2.59 million as of 2017, emphasising its great distance between towns. With Namibia's currency worth the same as South Africa's, South Africans will find it a budget-friendly destination. From catching a glimpse into the life of the big five at Etosha National Park, and driving through the golden Namib and Kalahari deserts, to conquering the expansive dunes and soaking up the unique views from the top of the Fish River Canyon, South Africans will find a truly unique experience while on holiday in Namibia.
Getting to Namibia
At the time of writing, the cheapest return flight from OR Tambo International Airport to Hosea Kutako International Airport in Windhoek, cost around R3 500 with South African Airways. A return flight to Windhoek from Cape Town International Airport cost around R5 900 with British Airways and Air Namibia, and a return flight from Durban International Airport cost around R4 300 with South African Airways.
It is possible to drive to Namibia if you'd prefer the more scenic route. The drive takes approximately 15 hours via the N7 in Cape Town or the A2 in Johannesburg, and approximately 20 hours via the N3 and A2 in Durban. Drivers will need to make sure that they have a valid driver's licence, passport, a ZA sticker and proof of ownership of the vehicle with them. A fee of R220 will be charged to cross the border plus an additional R140 if you have a trailer.
South Africans, fortunately, do not require a visa to enter Namibia as long as the stay is no more than 90 days. While a visa isn't needed, it is recommended that one purchase Travel Insurance before entering Namibia in the unfortunate event your flight is cancelled, you fall ill during your stay, or have an accident where in-hospital medical attention is required.
Money
The Namibian Dollar (N$), as previously noted, is worth the same as the South African Rand. The dollar replaced the Rand in Namibia after Namibia gained its independence from South Africa in 1990. South Africans need not bother with exchanging their Rands into Namibian Dollars, as the Rand is accepted throughout the country, but change will be given in Namibian Dollars.
Food and Drink
Namibian cuisine is largely similar to South African cuisine, but the country does offer a few ingredients you can't find back home. These unique ingredients include the Swakopmund green asparagus, succulent Luderitz oysters, Kalahari truffles found in the desert and the white Omajowa mushroom found in local markets. Apart from these unique, local vegetables, Nambia also offers a number of desserts inspired by its German history. As a former German colony, a number of German desserts are commonly found such as the Apfelstrudel, an apple-filled pastry, the Schwarzwälder, a Black Forest gateau, and the Zuger Kirschtorte, a sponge cake layered with meringue and flavoured with cherry brandy.
Prices are relatively similar to South Africa's. A basic meal for one can cost around R100, while a more elaborate meal can cost around R500. A local beer will cost roughly R21, a coffee around R26 and a cocktail about R57. As with any meal or drink, the prices will increase or decrease depending on the type of establishment you enter.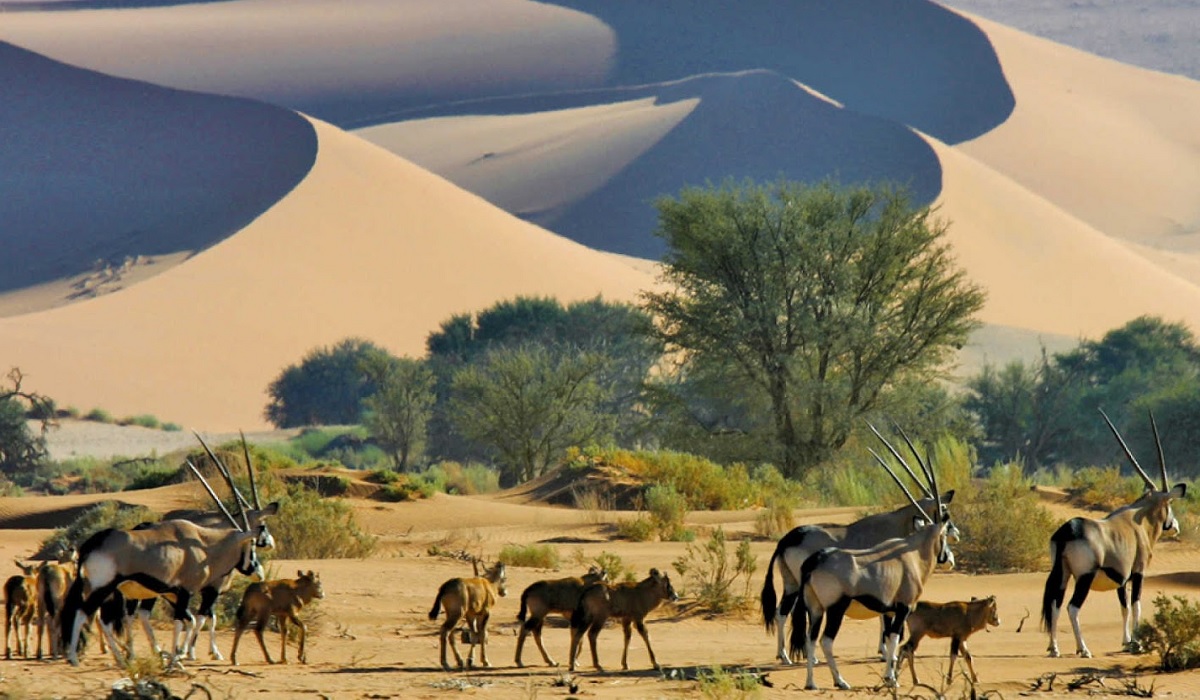 Accommodation
Similar to South Africa, a large variety of bed & breakfasts, hotels, camps and lodges are available to stay at, depending on where in Namibia you'd like to be and the activities you'd like to get involved in. From inner city hotels in Windhoek, and bed and breakfasts in the coastal town of Swakopmund, to nature and game reserves situated in the heart of the Namibian wilderness, there is something for everyone.
According to Afristay, budget to mid-range accommodation starts from around R80 per night and can reach up to around R1 000 per night. Guests wanting to stay in more luxury hotels, camps and lodges can expect to pay from around R1 000 per night, to around R13 000 per night.
Entertainment
Namibia is renowned for its incredible wildlife experiences, and so a guided safari is recommended. A trip to Etosha National Park will not disappoint. This game reserve holds the largest salt pan in Africa, and is blessed with rain for a few days every year. A shallow lagoon emerges and various bird species gather around to drink. Due to its vast open plains, guests will also have the chance to spot a number of wild animals including rhino, elephant, lion, giraffe, leopard, springbok and gemsbok.
A three hour game drive during the morning, afternoon or evening will cost around R1 000, which includes your entry fee into the park, and a drive with an experienced guide who will be able to answer all your questions about the local wildlife.
Just as a game drive is a must, a trip to Namibia wouldn't be right without experiencing its expansive dunes. The coastal dune belt just outside Swakopmund is home to a vast amount of smaller wildlife including the Palmato Geckos, sand-diving lizards, Toktokkie beetles, various snakes and spiders, and even the colour changing chameleon.
A three hour family-friendly tour with a well-educated guide will see you uncover the homes of these smaller desert creatures, and give you the opportunity to marvel at the enormous golden sand dunes that stretch for miles from both a 4X4 and by foot. This tour will cost around R700 per person.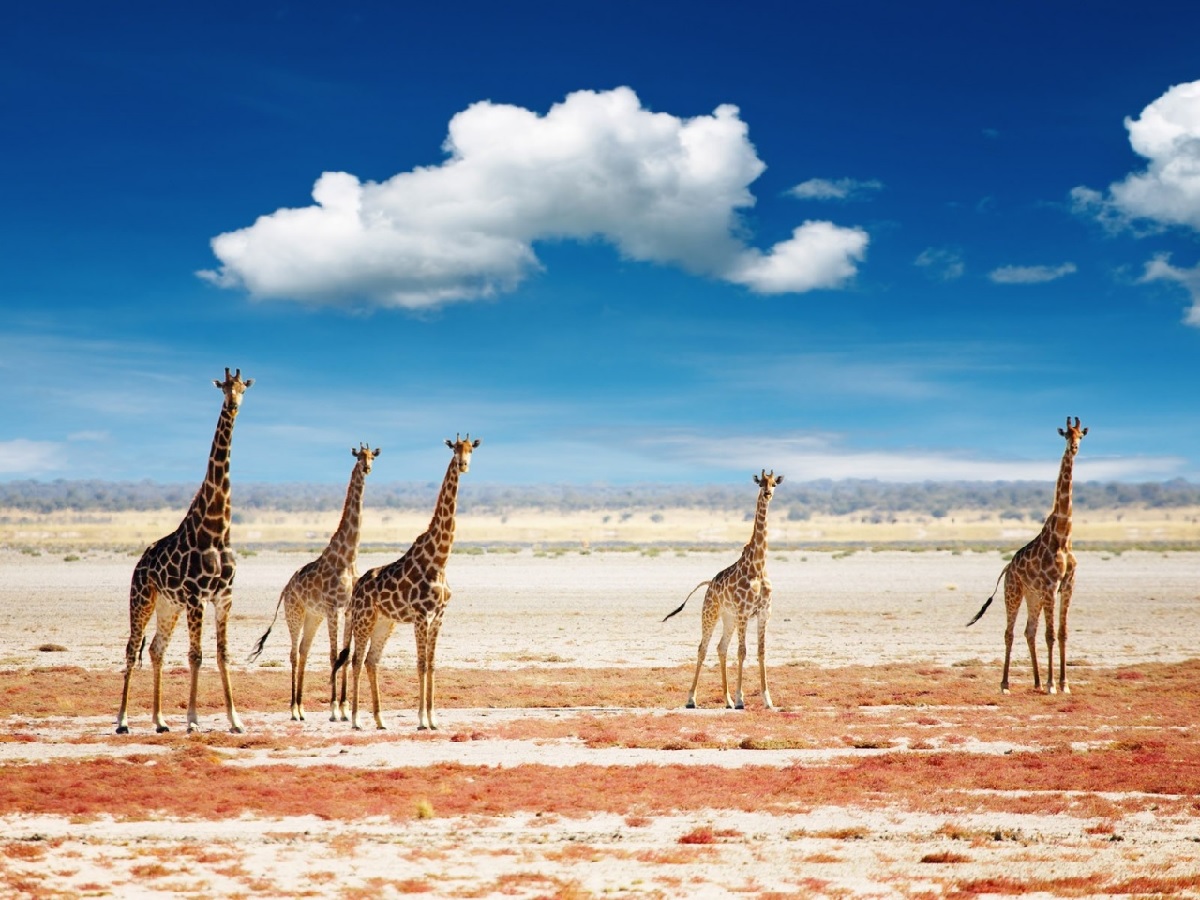 Travel
With no official bus system in Namibia, the best options for travelling around the country are renting a car or booking an organised tour. Renting a 4X4 or truck from a well-known rental company is the perfect way to ensure you've got everything you need for your trip, whether you're camping or just travelling from one region to another. According to Nomadic Matt, a Toyota Hilux can be rented for for R1 000 a day during the low season, and around R1 800 a day during the high season. It is best to avoid driving at night as the roads do not have lights, and to always have a map on hand as signal can be inconsistent in between towns.
A booked tour with a reputable company is another good option, particularly if you are travelling alone. A range of different tours can be found, according to where in Namibia you would like to travel to. An overland tour can start at a rate of around R1 200 a day. Most often the rates of overland tours cover the tour, daily activities, accommodation and some meals, but it is advised to make sure this is the case when booking.
When to go
Namibia's dry, winter season is between May and October. There is little to no rainfall, where temperatures average about 25°C. The wet, summer season falls between November and April, where temperatures average about 30°C, but can reach a high of 40°C during January and February, together with heavy rains. The best time to travel to Namibia is during the dry, winter months, where temperatures are moderate, humidity is low, and there is more chance of spotting animals gathering at water holes.
Culture
Namibians are incredibly friendly, welcoming people who are willing to help any stranded or inquisitive tourist. Don't be surprised if you leave having made a few new friends, and with fond memories of a personable experience.
Enjoyed this article? Check out the rest of our 'Most Affordable Countries for South Africans to Travel to' series below:
DISCLAIMER: The information listed above was correct at the authoring date of this article. The exchange rate, dates and ticket prices listed above are subject to change. Hippo.co.za cannot be held responsible for any losses or inconvenience that may arise from the use of information obtained from this article.