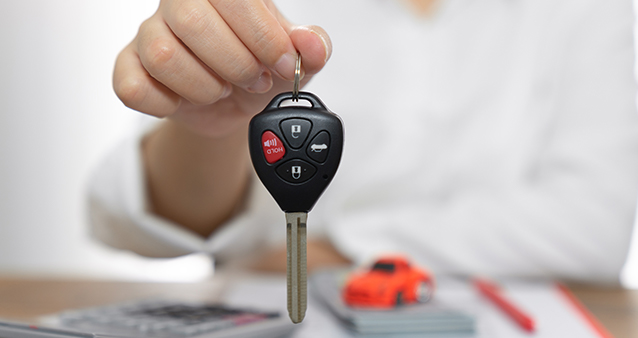 You're counting pennies and cutting back on monthly expenses. With COVID-19 and the phased lockdown forcing you to stay at home more and drive your car less, the insurance on it may seem like an unnecessary expense. But cancelling not only exposes you to massive bills should you find yourself in an accident, you could also damage your risk profile, and taking out insurance again down the line could cost you far more than if you'd kept it.
Cancelling your car insurance is a bad idea for at least three reasons:
Stay insured to honour your contract
If you're still paying off your vehicle and you cancel your insurance, you'll most likely be in breach of your contract with the vehicle finance company – and you might end up losing the car. Your vehicle finance company may also take out insurance on your behalf and add this to the instalment. Since the option they choose will be out of your control, you may find yourself paying a higher insurance premium. Most financing agreements require you to have a comprehensive car insurance policy for as long as you're paying off your loan.
Stay insured to save on future premiums
Whether your car's paid off or not, cancelling your current insurance policy could affect your premiums in the future. If you stay insured and keep your claims to a minimum, you'll be building a low insurance risk profile. Insurers love low-risk clients, and they reward them with better premiums. If you claim often, and if you cancel your policies often, your insurer may place you in a higher-risk category. Your insurance history counts too: a person with a 7-year history gets more affordable rates than one with a 1-year history. Insurers will look at continuous comprehension history too, meaning that you may start afresh with a 0-year or 1-year history if you decide to cancel your insurance for a few months, instead of the longer period you may have built up. That would mean you no longer qualify for those more affordable rates. Higher risk means higher premiums. (Some insurers could go as far as declining your application if you're considered too high a risk.)
Stay insured to reduce your risk
Lockdown doesn't mean that life doesn't happen. People are still travelling and accidents are still happening. There were still road-accident fatalities over the 2020 Easter weekend, for example, in spite of the reduced traffic. Even if you're the best driver on the road, another driver may still hit you. Similarly, while your car's sitting in your driveway during lockdown, there's a risk that it could be stolen. Either way, your car insurance could save you a lot of pain in those situations.
It's smart to cut back on unnecessary costs, especially in the current tough economy, but car insurance is not dispensable. Rather compare your options and see if you can find a cheaper deal, which will save you on your monthly premiums and keep you covered.
You're not the only one having these doubts. Did you know that visits to the car insurance page on the Hippo.co.za site nearly doubled in the final week of April 2020? This shows that although people may have initially thought about cancelling, they are now seeing evaluation and shopping around as a better strategy for managing their monthly budgets.
Don't cancel, rather shop around and see if you can't find an insurance package that suits your budget better. Use the comparative tool on Hippo.co.za to evaluate different car insurance products.
This article is for informational purposes only and should not be construed as financial, legal or medical advice.