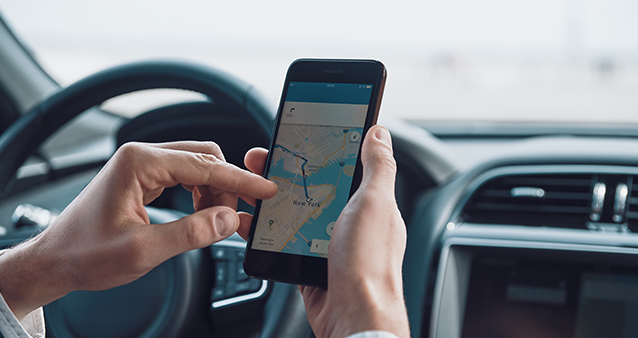 About 83,000 motor vehicles were stolen in South Africa, and a further 32,000 hijacked, according to statistics collected in 2018/2019. That's about 315 cars going missing every day. If your car is stolen, experts give just a 5 to 10% possibility of it ever being recovered. If you had a car tracker installed, the likelihood of recovery can be as high as 80%.
That's good news for you, and for your insurance company (who's just as keen as you are to see your car returned safely). That's why many insurers offer much better deals on car insurance if your vehicle has a tracking system installed.
Active vehicle tracking systems gather data about your vehicle's location and transmit it in real time via cellular or satellite to a data centre. Some systems use GPS technology to track your vehicle's location, others gather telematic data (including impact alerts); and yet more offer a combination of the two.
How a telematic device works to protect you
A telematic device records how often you break the speed limit, take sharp corners at high speed or slam on the brakes. Based on that, your insurer will be able to judge whether or not you're a safe and responsible driver, and might reward you with points or cash back.
There's also a valuable safety aspect to it: the built-in impact detector will alert your insurer who'll then alert emergency services if your car's been involved in a collision.
GPS tracking is also vital for fleet management
Fleet management is also made a lot easier with vehicle tracking technology. GPS information will let the control centre know exactly where the vehicles are, while telematic data will help to monitor driver behaviour so that you can manage it better to save on fuel and maintenance costs. No wonder insurers and business owners love them.
Get a tracker, and compare and save on car insurance too
Once you have a vehicle tracker installed in your car, compare car insurance quotes to see what a difference it can make to your premiums – and to your bottom line.
Even better, Hippo's comparison tool lets you compare deals on vehicle trackers too so that you know you're getting the best deal all round.
This article is for informational purposes only and should not be construed as financial, legal or medical advice.