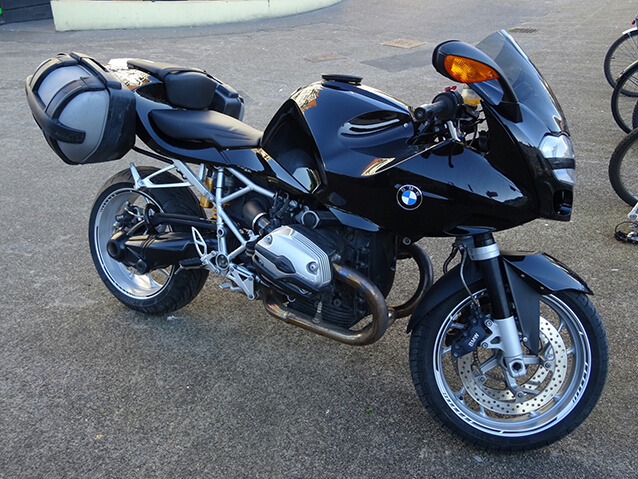 Everyone has a preference for how they like to spend their holidays; some people like to relax in a lavish resort while others prefer a more modest approach, like camping.
When it comes to travelling to your holiday destination, opinions vary there too. Most South Africans either drive their own cars to their destination or book a flight and rent a car once they've landed. There is, however, a third option: travelling with a motorcycle.
Here are three reasons why a motorcycle is a great way to explore South Africa.
Motorbikes are light and efficient
Motorcycles, unlike cars or bakkies, are often light in weight and therefore in fuel too, meaning your fuel spend may be lower. Therefore, It's a great way to save some extra money in the long run.
In addition to saving at the pumps, you'll also save on insurance; depending on the motorbike you drive, insurance may cost less compared to car insurance premiums. This is because entry-level motorcycles are often cheaper than entry-level cars.
The downside to motorbikes versus cars is their limited storage capacity, but many bike manufacturers are solving this problem, now offering unique storage compartments that can be fitted to a bike and used with ease. Some companies, like BMW, offer branded carry cases and compartments with their motorcycles, especially on endurance motorbikes such as the GS range.
Daily commuters might also see the positives in motorcycles and take advantage of them with the ever-increasing congested roads and rising fuel prices.
Motorbikes give you a feeling of freedom
Motorcycles are a great way to connect with the world while exploring. With the wind in your hair and the sun on your back, you're guaranteed to have a feeling of freedom. On a motorbike, you're not just stuck in a car waiting to get to your holiday; you may find yourself enjoying riding a bike so much that you might love the journey more than the vacation itself.
Motorbikes allow you to go (almost) anywhere
Ever wanted to just set up camp on a mountainside near the Drakensberg, drive through a dense forest in Limpopo, or aimlessly explore the Eastern Cape's open lands? With the right kind of motorcycle, it's much easier to do all of those things because they can reach most of these areas and handle the terrain that cars often can't.
Obviously, some places will be inaccessible for motorbikes, such as private property and restricted zones. Before you explore the far reaches of our country, do your homework and find out where you are and aren't allowed to enter.
Adventure motorbikes for your next trip
Here is a list of some adventure and touring motorbikes available in South Africa:
KTM: The KTM 1290 Super Adventure R
BMW: The BMW K1600 GTL
Honda: The Honda Gold Wing
Ducati: The Ducati Multistrada 1260
Triumph: The Triumph Tiger 1200
BMW: The BMW R 1250/1200/F 850 GS
If you are looking to buy a motorbike, see what your bike insurance premium will be by using the Hippo.co.za insurance comparison tool and compare between motorbike insurance quotes online.
Prices quoted are correct at the time of publishing this article. The information in this article is provided for informational purposes only and should not be construed as financial, legal, or medical advice.