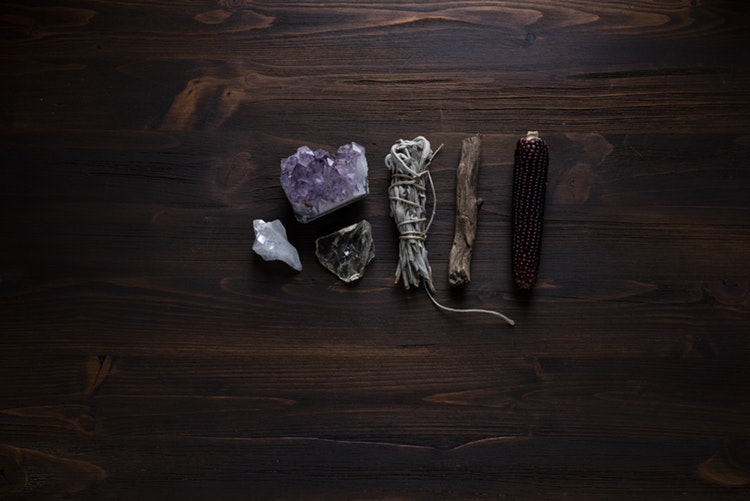 Some believe herbal remedies are a safe and natural cure-all; others say there's no point to them because modern science has given people medicine that is far more advanced.
Sorting the facts from the fiction may help you make up your own mind about alternative medicines and how you choose to use it or not.
What Is Herbal Medicine?
Using herbal medicines,which are derived purely from plants to treat ailments and illnesses, is an ancient medical practice.
Herbs, such as lemongrass, mint, basil, nutmeg, garlic, rosemary, and thyme – the kind that we might pop into a stew or pie – were widely used to treat a number of common ailments, such as ridding oneself of negativity, coughing, and rheumatism. They were often used in teas, as tinctures, rubs, tonics, pastes, and poultices.
Many of our most common modern drugs are, in part, based on the same principles and chemical components of plants, such as aspirin, vincristine (used in chemotherapy), and tamoxifen (used to treat breast cancer).
The Dangers
The South African Journal of Anaesthesia and Analgesia estimates that as many as 80% of South Africans use traditional herbal medicines. Popular as they are it's important to realise that they may not be as safe as many believe.
A survey conducted in 2015 showed that 51% of surgical patients in South Africa had used herbal medicines in the weeks before their surgeries. These can cause adverse effects during an operation such as blood loss and altered heart rhythm. Evening primrose, for example, can increase the risk of seizures when mixed with anaesthetics.
Of course, not all herbs have negative side effects and in fact, for many the contrary is true, but it's nevertheless advisable to consult a qualified healthcare professional before taking any type of herb for medicinal purposes.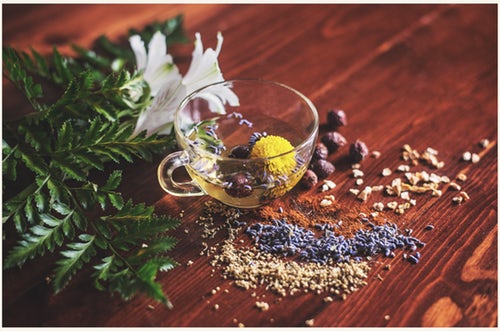 Herb Benefits
Whether soothing a burning throat or flavouring a dish common everyday plants and herbs have potential health benefits. Make a tea from the herb or add them to your cooking. Either way, they play a role in health and wellbeing.
Garlic. It's believed to be antimicrobial, antifungal, and anti-parasitic. It is also thought to be excellent for gut health.
Thyme. Thyme is brilliant in a risotto and if beliefs are anything to go by, that delicious risotto could also treat respiratory conditions like bronchitis, congestion, and asthma. Thyme comes from the Mediterranean and is believed to have properties that are insecticidal, antifungal, and antibacterial. Historically, thyme was used for embalming and to prevent the Black Death from spreading.
Sage. Sage is delightful shredded over salads, excellent in dishes with green beans, and delicious with pork. Many also believe it helps relieve symptoms for menopausal women. The word is derived from the Latin, salvere, which means 'saved'.
Oregano. Synonymous with all Italian dishes and thought to have outstanding antimicrobial properties.
Rosemary. Superb with lamb, and considered to be great for rheumatoid and cardiovascular issues.
Black pepper. A staple in the kitchen, black pepper has many other uses and benefits. It stimulates digestion, is a good antioxidant, and is antibacterial.
Nutmeg. Nutmeg is believed to reduce inflammation and pain. Try a little nutmeg in your pancakes and griddle cakes for a superb flavour.
Ginger. Delicious as a tea with a little honey, ginger is thought to support joint health, ease nausea, and aid digestion.
Basil. Also known as holy basil, this summer herb is easy to grow and has been used as an anti-inflammatory.
Turmeric. This golden herb is perfect for spicy dishes and many believe can help people suffering from Alzheimer's and dementia.


It's clear that herbal remedies can be delicious, too! Perhaps the solution to the debate is that, under the guidance of a qualified healthcare professional, both herbal and modern medicines have their uses. Whichever side you're on, there's no denying that having the right medical aid or medical insurance for your needs is one of the best things you can do for your health.
Sources: Health24; Medical News Today; Olia Hercules Psychologies Magazine UK Edition, Food.ndtv.com Boost Health With Herbs.


Prices quoted are correct at the time of publishing this article. The information in this article is provided for informational purposes only and should not be construed as financial, legal, or medical advice.