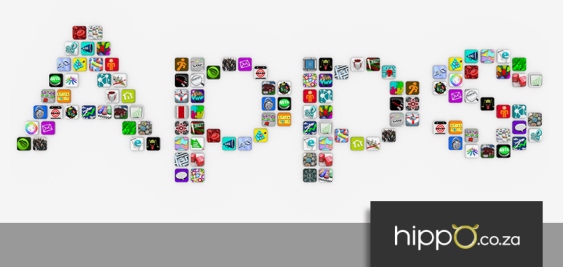 Globally people are using phone apps, bands and bracelets which are either said to directly improve their health or monitor aspects of it. Some of them may even decrease the monthly premiums on your life insurance cover.
Mobile technology has changed the way we access information and how we engage with one other. With apps being developed for every aspect of our lifestyle, how we process and download information is only getting easier and faster.
The benefits of living in a time when this kind of instant technology is being developed is exciting, as these new innovations have a direct impact on the healthcare industry. The possibilities that this holds for research and development largely has much to do with the increasing availability of real-time data. Healthcare professionals are able to use this data to find new ways of combating and mitigating disease and illness, improving general health, well-being and boosting longevity.
In the fast-paced and stressful times we live in, making more health-conscious decisions is critical - technology has made it easier to set and achieve personal health goals. Enhancing your health has many advantages, especially when you're looking to invest in life cover at an affordable rate. The less healthy you are, the more likely your premiums will increase.
Here are some of the most popular health devices by cost, availability, effectiveness and function.
Wearable apps
The amount of wearable apps available is growing thick and fast. The UP system recently launched their second generation fitness app, the UP24 band. This band helps you track movement and sleep patterns better, enabling you to reach your daily health goals.
Misfit has also introduced a new product called 'Shine' which measures and tracks levels of activity. It too notifies fitness/activity goals and provides insights as to where you could improve.
Some of the leading brands have developed wearable products and apps to drive health and fitness, i.e. the Nike + running app tracks your fitness and advises how much is needed to achieve your health goals.
Fitness and health apps
My fitness pal has taken the 'tech' market by storm as more and more people see the value in its functionality. It not only tracks your fitness and levels of activity, but helps you monitor your diet too. This is especially useful for people who are trying to lose weight as it has a built-in calorie counter that enables you to log the food that you consume at any given time of the day (breakfast, lunch and dinner). Based on what you log into your 'food diary', it lists other food choices over a period of time.
Runkeeper is another popular fitness app that helps you incorporate fitness into your day-to-day living and allows you to actively work towards a fitter, better version of you.
Weight and health trackers (like the Withings app Healthmate) monitor levels of activity, your weight, the amount of sleep you've had and your heart rate. This provides you with a good overview of what your health looks like over the week.
Cost
Most of the apps mentioned are free of charge or come at a reasonable once-off payment. The value for money lies in that fact that these apps provide valuable information with the motivation required to improve health and fitness. This may be especially true for people who can't quite afford gym contracts. The resulting change in lifestyle can also help reduce premiums on life insurance and medical cover. It's possibly the perfect option for people who can't afford monthly gym subscriptions.
It's a known fact that the healthier you are, the better your chances of acquiring a more competitive rate on life insurance. Whether you need help to lose weight, get fit or kick a few bad habits, these apps can significantly change your life for the better.