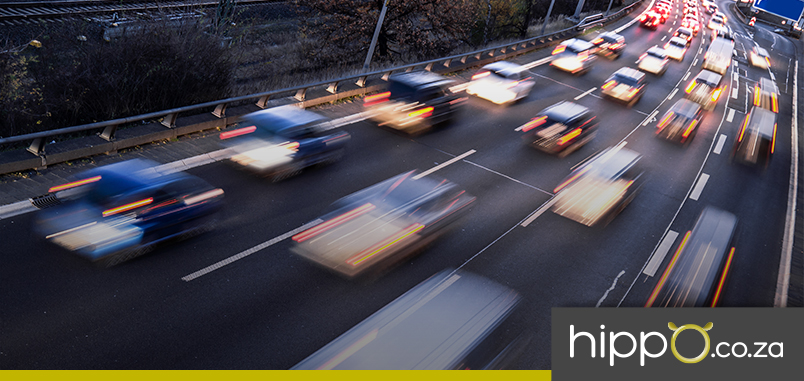 Today as you read this, on a South African road, you have one of the highest chances in the world of having an accident. This single fact is backed up by both local and international statistical figures which, flawed as they are, agree that travelling South African roads is a gamble against time. You face these odds every time you travel to work, walk down to the grocer or simply take a stroll around your block. Horrific collisions reach the headlines of various local news publications on a frequent basis from trucks overturning on top of family cars to informal taxis colliding with school buses and killing children. Transport-related accidents are the third leading cause of unnatural death in South Africa.

Although most road accidents do not result in fatalities, a high toll is still paid by all involved, as fewer than 35% of South Africans have any form of car insurance.

How did we get here?

1: Government Policy
Several road management policies which are standard overseas are not active within South Africa. Across many countries and Europe, short-term vehicle insurance is mandatory by law. This is important as the owners of vehicles damaged in collisions are able to have them fully repaired, restoring them to a roadworthy state. By contrast, approximately 50% of South African vehicles are non-roadworthy and travel frequently on busy highways in heavy traffic.

These damaged and unpredictable cars often have:
●Faulty brakes
●Non-operational signal and headlights
● Poor wheel alignment
● Cracked mirrors
● Worn out tyres
● Broken seatbelts
● Faulty exhaust systems

Police services in Mpumalanga organised a strike against non-roadworthy vehicles in December 2013 and pulled 450 vehicles off the roads within 6 days and "8 755 fines were issued to motorists for different violations."

Government policy is also at least partially responsible for holes in South African road death-related data. The standard international policy is to link the death of any individual injured in a road accident with a transport fatality if they die within 30 days of the incident. This is due to the complications which the injuries can cause which victims may later die of. Current South African policy, however, differs from this in that time period for legal connection to the original accident is only seven days.

If a South African were to die on the 8th day of their injuries, the cause of death might simply be listed as 'a punctured lung'.

According to the Democratic Alliance's Transport Policy report:
● More than 10 000 fatal accidents occur per year, costing the country more than R60 billion per annum
● More than 17 000 South Africans are killed each year on our roads
● There is a shortage of 10 000 traffic officers
2: The Road Traffic Management Corporation (RTMC)
The RTMC was given the mandate of tracking and publishing data pertaining to road fatalities and general transport statistics in 2006. Immediately following this appointment, transport data dropped dramatically in quality, culminating in the loss of over 20 years' worth of statistical data. In 2012 the organisation stated that, while trying to move data from one server to another, they had lost the majority of it and they had not created a back-up. Suspicion and allegations of corruption and mismanagement were also levelled on the RTMC, resulting in the dismissal of CEO Ranthoko Rakgoale. To add to its woes the group was also in a R41 million deficit in 2012.

The result of this "apparent" mismanagement is that since 2006 to the time this article was published there are no reliable South African road statistics available. This has also impacted on international studies. The majority of statistical releases rely on the case reports of the SAPS.

According to their website homepage their mandate stands as follows:

"At the RTMC we are tasked with the overall safety of our road users and to instill responsible road usage behaviour. We have a mandate to establish and run an effective road management system to ensure the safety and quality of life of our citizens"

Their public annual report, however, indicates that over 92% of their endeavours are overdue, reverting to draft or being scrapped entirely. The extract below was taken from their public report for 2013. The full report for this period or earlier ones can be viewed here.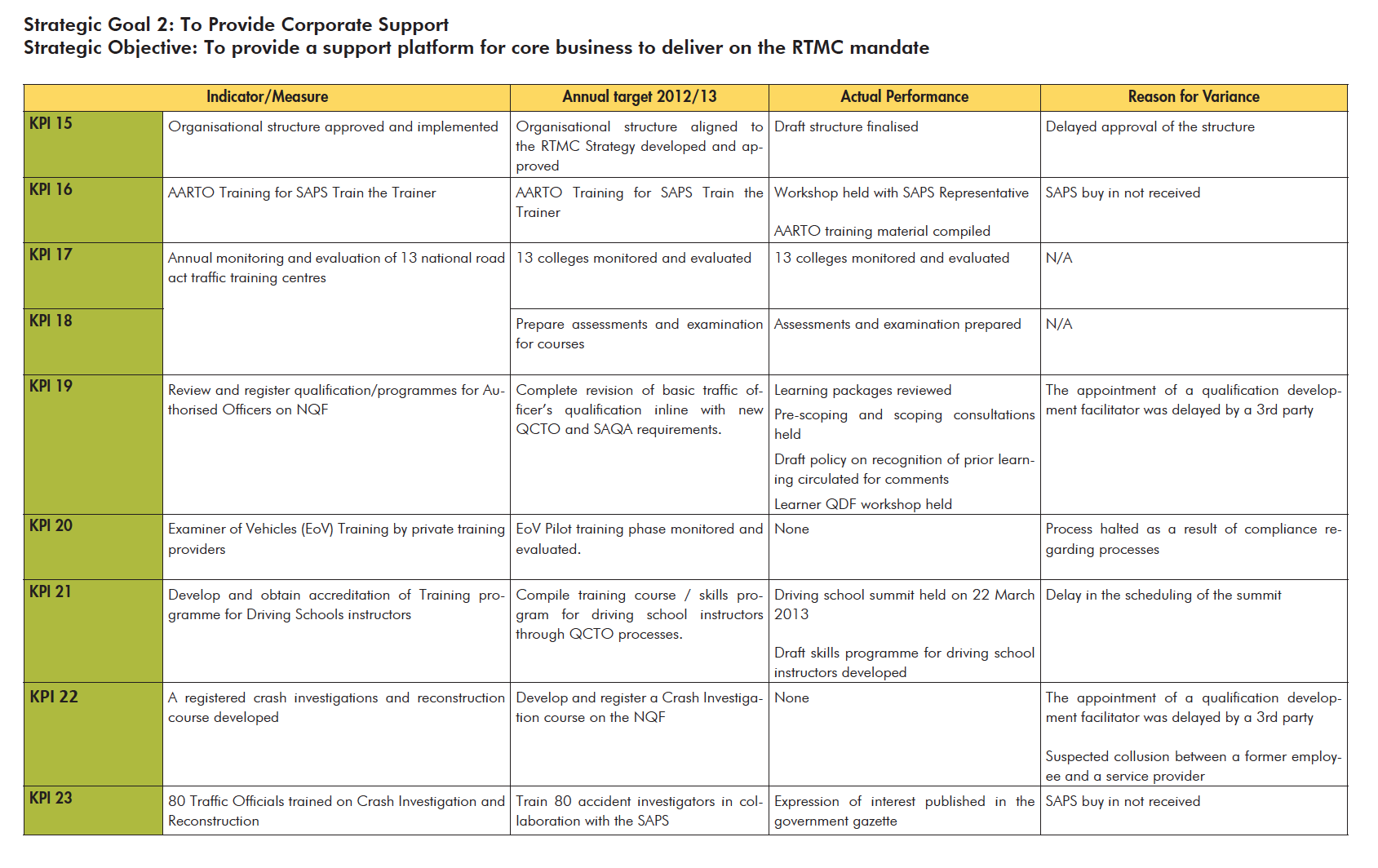 Before the RTMC was appointed in 2006 these statistics were produced by the Council for Scientific and Industrial Research (CSIR). The CSIR compiled detailed reports on driver behaviour patterns and trends which made evaluation and follow-up more effective for government. Their reports also included data from the Medical Research Council's (MRC's) National Injury Mortality Surveillance System which indicated that around a third of unnatural deaths in South Africa were directly related to road incidents.
3: Driver error and attitudes
Insights from Johan Jonck from the ArriveAlive.co.za website
For a better understanding:
● 85% human error – disregard for the rules of the road , unsafe overtaking, speeding (speed not safe for circumstances), drunk driving, driver fatigue, loss of control of vehicle, distracted driving, poor following distance etc.
● 10 % vehicle error - tyre burst, steering mechanism problems, loss of control as a result of overloading and poor vehicle maintenance [this overlaps with driver error].
● 5% environmental – wind, potholes, tree branch and rock falls, flooding, snow and ice, mist and fog, smoke from veld fires etc.
The major contributor remains driver error and poor judgement on the side of our drivers. We find more recently a large number of vehicle rollovers - and these are from our failure to adjust our driving to conditions, i.e unsafe speed as well as distracted driving, poor vehicle maintenance, drunk driving and fatigue! We also find too many intersection crashes – a clear sign of lawlessness among drivers!

With pedestrians making up 35-40% of road deaths, we need to understand how important it is to adjust our driving – to remain non-distracted and slow down in areas of pedestrian activity!
What's really happening on our roads?
According to Wikipedia, South Africa is currently in 8th position for having the most dangerous roads in the world. A position that confirms that we have more threatening roads than many currently war-torn countries including Afghanistan, Yemen, Pakistan, Iraq and the Central African Republic.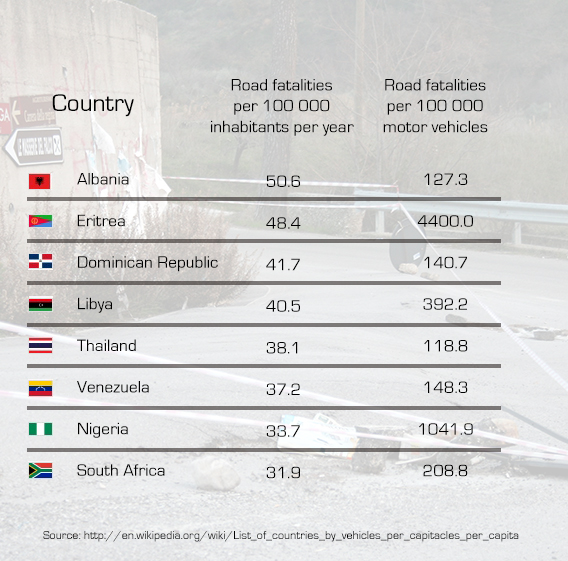 The exhaustive 'Road Traffic Accident Deaths in South Africa, 2001–2006' report compiled by StatsSA, but published in 2009 and including some findings up to that year, noted several specific issues facing statisticians compiling data on this topic in South Africa. Statistician-General Pali Lehohla noted in the report that, pertaining to road deaths:

"Depending on the diligence and integrity of the certifying officer, death notification forms may not contain adequate detail to allow for definite determination of cause of death (Stats SA, 2008). As such, for some deaths, the cause of death is ill-defined. From 2001 to 2006, a total of 313 079 non-natural deaths were recorded and, of these, 35% were attributed to unspecified/undetermined events. This category includes deaths from injuries due to unspecified causes (which may include road traffic accidents but which were not recorded as due to road traffic accidents). For example, a cause of death specified as 'multiple injuries' on a death notification form. The high proportion of non-natural deaths classified as due to "unspecified events/undetermined intent" points to problems of inadequate detail on cause of death on the death notification forms."

Provincial Spotlight – Western Cape

Insights from Robin Carlisle, Minister of Transport and Public Works, Western Cape Government

What differences between South African and international transport laws are contributing directly to the current state of local roads and accident rates?

There is not much difference in terms of the law; the main difference is the enforcement and the implementation of those laws. Traffic law enforcement levels are dismally low in this country in particular.

Laws in other countries that lead in road safety:

- Are evolving the ways in which driver licences are issued. In countries like Australia this is a process, as opposed to a test.

- Are placing emphasis on lowering speed limits, that research shows decreases the chances of the horrific crashes that are prevalent on our roads.

South African road stats differ from source to source and the Road Traffic Management Corporation appears to have lost all of our data, what solution to effective data gathering is being implemented?

Well the difference stems from the RTMC's reliance on unreliable statistics from SAPS. I have long cautioned against the National Department of Transport's reliance on SAPS reports as an indicator of road deaths; it's an intrinsically flawed measure. In the Western Cape, fatality statistics are provided by the Western Cape Department of Health's Forensic Pathology Services, sourced from mortuaries across the province.

This is a deadly accurate measure of road deaths that is crucial for the planning and implementing of focussed and successful interventions; interventions that can tackle the carnage on our roads head-on. Crash systems managed by SAPS have been known to under-report road deaths by close to 20%. The rest of the country must move towards relying on these statistics as opposed to SAPS figures, and possibly outsource statistics gathering to groups such as the Medical Research Council, who have the capacity to provide statistical information that is accurate, unlike the RTMC.

Does the DA use any unique methods to ensure road safety in the Western Cape
We are the only province in the country with a successful and dedicated road safety initiative, Safely Home. Through this initiative we have:

- Implemented the use of 'Drager' (breath alcohol testing) coupled with our Shadow Centres, that stigmatised drink driving and ensured speedy prosecution of offenders. Real-time consequences saw a decline in the number of arrests being made for drink driving and a sharp decrease in the number of lives lost on our roads. This, coupled with our "Name and Shame" campaign meant that drink driving and the stigma attached to it, enjoyed a high level of media attention which served to deter many others from committing such crimes.

- Implemented our very successful Average Speed Over Distance (ASOD) camera speed enforcement system that now covers most of the busiest routes in the province (N1, R61, R27). This system has gone a long way in encouraging drivers to slow down on roads that often record the highest, most dangerous speeds.

- Focussed very heavily on long distance public transport, conducting rigorous safety checks before vehicles leave transport interchanges, and checking them along the way to their destinations, to ensure that vehicles and drivers are fit to be on the roads. We are also the only province to conduct fatigue management on public and private transport vehicles, where we inspect a driver's fatigue levels, insisting that they rest for an extended period before continuing with their journey, should they be fatigued behind the wheel. This act alone no doubt has saved hundreds if not thousands of lives.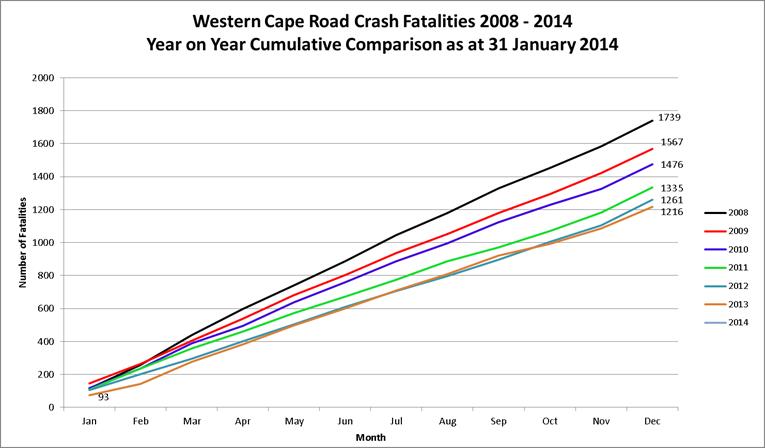 - Placed a large emphasis on seatbelts, in a bid to increase compliance. We have done this through multimedia campaigns coupled with enforcement, which has seen the number of passenger deaths decrease.

- Remained the only province in the country that has 24/7 traffic law enforcement services, and conduct alcohol testing at all of our roadblocks, which is very important.

Does South Africa's unique culture contribute to our apparent dangerous driving?
Yes it does. We have been undoubtedly living in pretty much a lawless state since our opposition to Apartheid. This culture exists today in the way in which we treat laws, particularly traffic laws, with such disregard and impunity.

Any official message from the DA to South African drivers?
Dying on the roads is a useless and unnecessary way to die. It is avoidable through positive action and conduct from all that use our roads. Being responsible and not being reckless is a decision that all road users make, that inevitably will save their lives, and those of their loved ones. That is the only way that we can ensure that we all get Safely Home.

Preliminary Provincial Road Accident Report – According to Transport Minister Dipuo Peters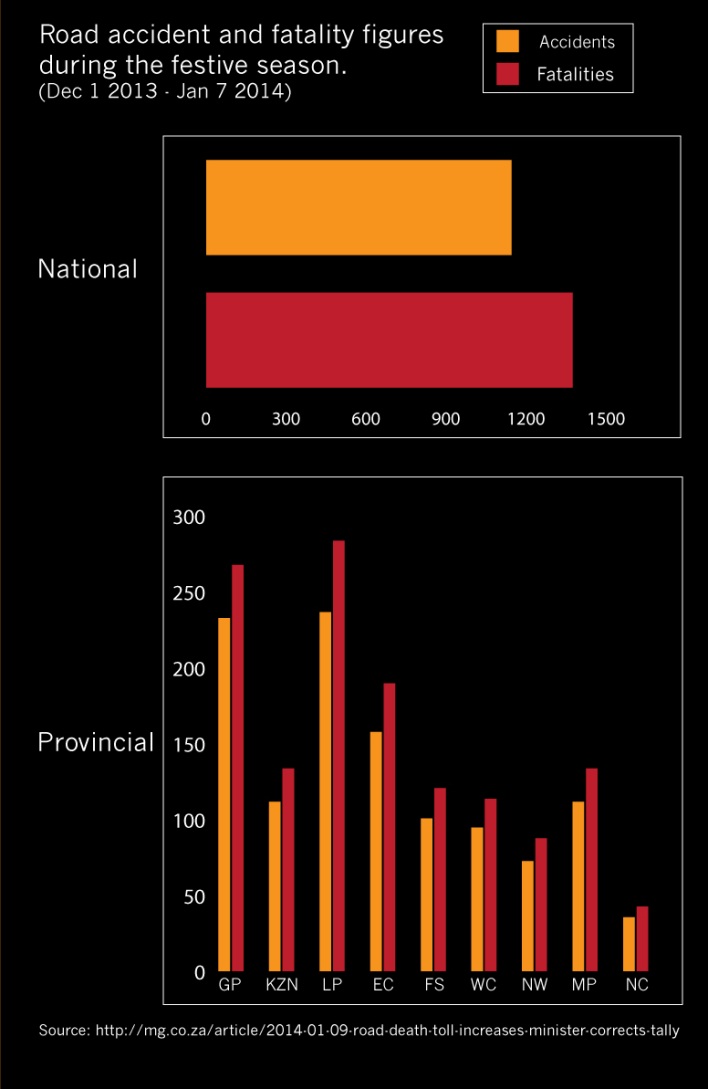 Conclusion
Although we're faced with varying figures depending on the source one thing stands as a certainty, South African roads are currently hugely dangerous at all times of year. Although we cannot ensure that we'll never be involved in an accident we can take reasonable precautions against the possibility. Take note of the condition of the vehicles around you as carefully as you take note of your own, don't drink and drive and insure your vehicle against the reasonable likelihood of damage.
Additional sources:
http://www.wheels24.co.za/News/65-of-SA-cars-NOT-insured-20130402
http://www.mrc.ac.za/bod/faqdeath.htm
http://www.citypress.co.za/news/stats-dont-lie-more-road-carnage-to-come
http://en.wikipedia.org/wiki/Vehicle_insurance#United_Kingdom
http://en.wikipedia.org/wiki/Traffic_collision
http://www.statssa.gov.za/PublicationsHTML/Report-03-09-07/html/Report-03-09-07_17.html