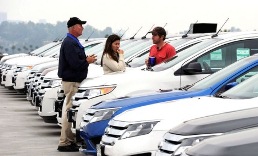 Looking for the right car is always a daunting experience. How do you know if you are getting a good deal? How do you know if you are overpaying? Doing your research and getting the best deal possible could save you thousands. The only issue is, if you're not a mechanic yourself you may not know exactly what questions to ask. With this in mind we decided to take a layman's look at how to navigate your way to a better deal:
Know what you want
Before walking into a dealership or going online, make sure you know exactly what you are looking for. Decide on the make, earliest year model you are willing to accept and your price limit. The more certain you are, the less a salesman will try to sell you on something you don't want or can't afford. To decide what you want, do some quick research online.
If you know you're at least passingly interested in a particular brand, then run a Google search on it. Don't read marketing material though, you want honest opinions from real owners. Once you have their opinions do the negative search:
● Complaints
● Issues
● Faults
Bear in mind that there will always be complaints. A few complaints typically doesn't mean much but if you see repeat posts from different authors about the same issues then take note – and possibly start looking for alternatives.
Comparative Quotes
There is no shortage of reliable car sales websites and lots. Since online shopping is easier you could start there. Run a search for the vehicle you've settled on and add your area. Start bookmarking the options which come up and make notes on the price and condition of the vehicle. Narrow your search down to 3 or 4 possibilities and then book an appointment to see the car. Know as much as you can about the car you are considering – you will always have the upper hand if you are well informed and know what you are talking about.
Establish your long term goals
Remember to consider the final price you will be paying for the vehicle. Many buyers tend to focus on the monthly payments alone – make sure you are well aware of the total amount you will have to pay off on the car. If you lower the monthly payment by extending the payment period, you are likely to pay far more overall. Also bear in mind the projected depreciation value of most new cars against the more limited depreciation of second hand ones. On average a car that was new when you bought it five years ago would have a market value of close to half of what you originally paid for it. Decide if that's an acceptable reality for you and, if not, consider a second hand car instead.
Understanding the Salesman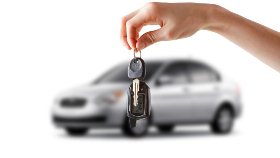 Once you have found your ideal car and the right price for you, chose a dealer. When it comes time to deal with the sales consultant in person be assertive and stand firm. Prepare yourself to say no and even walk away if you're not happy. There will always be another dealership, another salesman. Not everyone is a born negotiator and online research only makes up for so much when you aren't a professional mechanic.
Bearing this in mind, try and take along a friend who has one of these two skills. Juggling schedules may be tight but it could well save you thousands of rands to have some talented backup. Always remember to enquire after the current roadworthy, licensing and warranty statuses of a vehicle you're examining as well as its service history.
Once you have taken that courageous step and signed those papers, you will be a proud owner of a spiffy new car. Now comes the equally important insurance shopping. If you've bought new, then you almost cannot afford to take less than comprehensive insurance cover. For second hand cars you have more room to manoeuvre. The easiest way to find the right insurance for you is with the help of online quote comparison tools. This way you are able to compare multiple insurance quotes side by side and settle on the best one for you.
Now that your new ride is comprehensively insured, it is safe to hit the road and do some exploring!