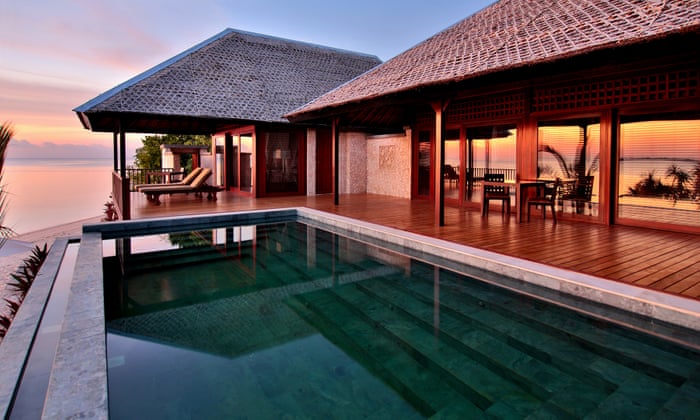 If you're short on cash, you might be looking for ways to make a little extra money just to get by, and the answer could be right under your nose, or rather, under your roof.
A relatively new and popular way to save or make extra money is through the sharing economy. This usually involves consumer-to-consumer businesses, like renting a room in your home to travellers, or exchanging your property with a stranger's for a holiday.
If this sounds like a good way for you to save or earn extra money, learn all about home swapping and home sharing, their future, and whether or not they're really worth it.
Home Swapping
The practice of home exchanging has been around for over half a century, and with the growing sharing economy, it's gaining popularity. Businesses like Love Home Swap allow people to travel with minimal accommodation costs and feel secure using specialised websites that verify members, encourage peer-to-peer reviews, and offer 24/7 customer service. There is no longer a need to buy a holiday apartment or even pay for time-sharing; simply exchange your primary home with someone else's almost anywhere in the world whenever you want a holiday.
Home Sharing
Since its launch in 2008, Airbnb has been a major source of income for South African homeowners; just between 1 June 2017 and 31 May 2018, host and guest activity on Airbnb amounted to around R8.7 billion. In the last 11 years, two million people have been hosted at Airbnb homes in SA.
Home sharing is not just for holidays, either. Some people have rented Airbnb homes for months before deciding whether or not they wanted to settle down in a particular neighbourhood.
In late 2018, Airbnb announced a new project, Backyard, which would see the company developing its own property for shared housing as early as this year, which means you might soon be buying a home from Airbnb designed for this single purpose.
Home Sharing and Swapping Benefits
It's fairly easy to start and there are numerous websites that make the process of exchanging/sharing run smoothly.

The daily rental rates can be much higher than what one would pay on a long-term lease, so there is the potential to make a great deal of money.

Because stays tend to be short, if you rent to an undesirable guest or you find yourself staying in a dump, you only have to deal with it for a short length of time.
Is There a Catch?
Even though it's generally safe, home sharing is not without dangers and risks. You may find a home that looks nothing like the pictures represented or you may have a non-paying guest.

If you rely on rental income to cover some of your expenses, depending on demand in your area, you may struggle some months in the off-season.

You need to be flexible if you're hosting. Depending on the services you offer, you may be expected to clean the accommodation daily, provide breakfast, replenish complimentary toiletries, etc. which can be inconvenient if you have a full time job.
If you're already picturing how you could turn your home into a money-making asset after reading this, a personal loan can help you do the renovations that could help you get there. Compare personal loans in a few easy steps with hippo.co.za.
Considering Airbnb as a way of generating income from your home? Make sure to check out why you need to inform your insurance provider about using Airbnb.
Sources: Airbnb Citizen; Fast Company
Prices quoted are correct at the time of publishing this article. The information in this article is provided for informational purposes only and should not be construed as financial, legal, or medical advice.